Classic Car Encyclopedia
Find everything there is to know about your favorite classic cars.
Latest Issue March 2016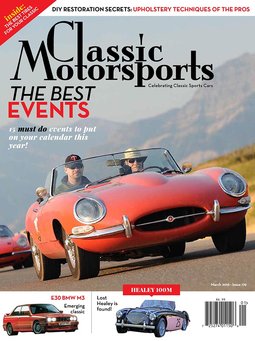 Essential Events: 30 truly special races, road tours and gatherings you've got to attend.
Treading Lightly: How do today's vintage-look, modern-rubber tires perform against the leading mass-market tire?
Pretty in Pink: A Healey works racer with an unlikely livery.
Power Conversions: The proper way to upgrade your British classic to a modern alternator.
Project Tornado: Trimming out the exterior.
Amelia Magic: A quick guide to the auctions and concours.
Tech Tips: Alfa Romeo GTV6