Classic Car Encyclopedia
Find everything there is to know about your favorite classic cars.
Latest Issue July 2015
First Cobra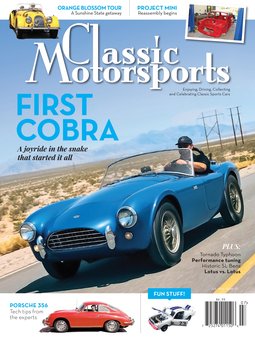 A Legend Laid Bare: Driving the first-ever Shelby Cobra.
Riding the Rails: Comparing the Lotus 7 and Elan.
Fit for Royalty: A Mercedes-Benz 300 SL that swept a princess off her feet.
Project Tornado: Making plans and setting goals.
Project Mini: Assembling our Mini Cooper S.
10 Steps to Performance-Tuning Your Classic
Window Shopper: Porsche 356B
Depreciation Station: Mazda RX-8