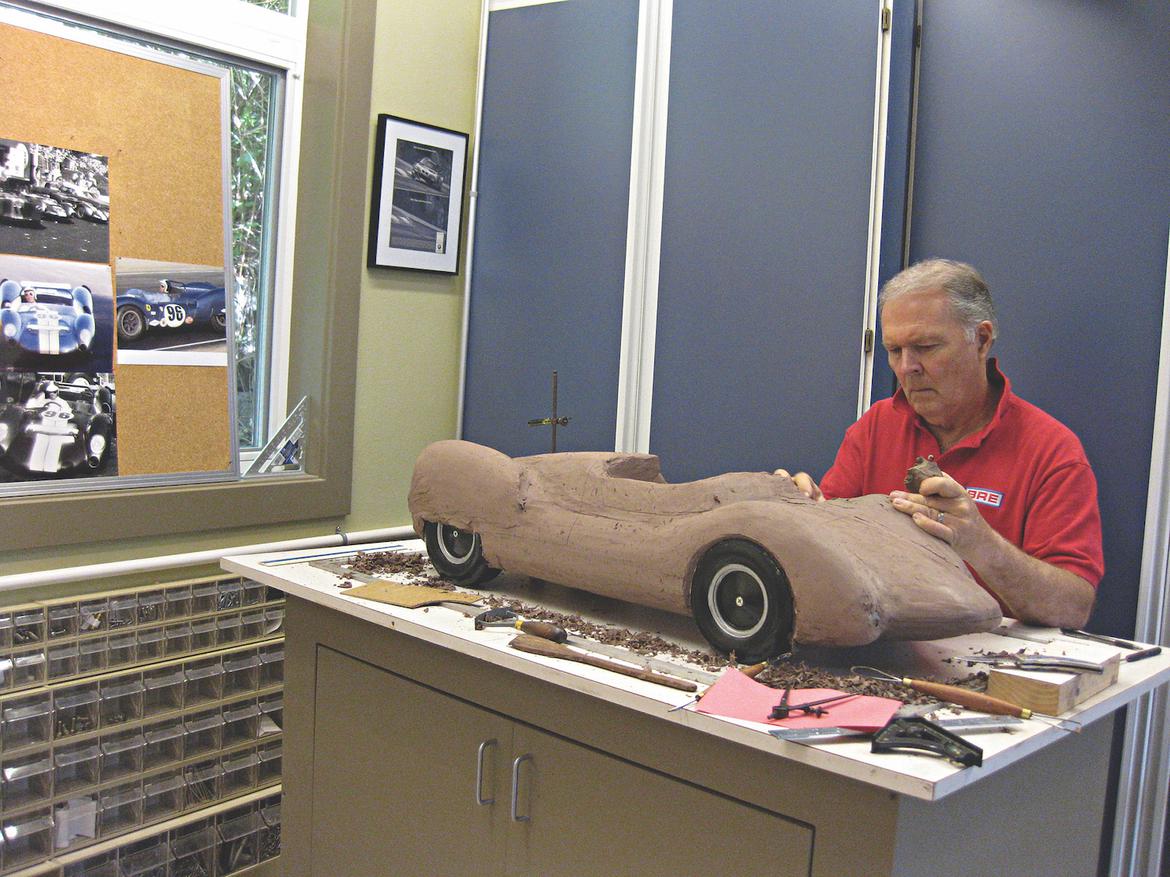 As the youngest designer ever hired by GM, Peter Brock penned the Corvette Sting Ray. He also transformed Shelby's Cobra into the streamlined Daytona Coupe that went on to win its class at Le Mans. Brock still dabbles in the art: Here he's working on a clay model of the King Cobra driven by Bob Bondurant. Photography Credit: Gayle Brock
There's no doubt that Peter Brock knows good design. He's penned everything from the split-window Corvette Sting Ray and world championship-winning Cobra Daytona Coupe to the Nethercutt Mirage and Hino Samurai. He's even put his artistic skills to work creating iconic race car liveries, company logos and advertisements.
A veritable prodigy, he was admitted to the automotive design program at the Art Center College of Design after presenting the admissions officer with a portfolio he'd drawn in mere hours. At the age of 19, he was the youngest designer ever hired by GM Styling. Later, Carroll Shelby hired him on the spot to work at Shelby America.
While design was a talent and a passion, Brock had always wanted to race in the pro ranks. By 1965, he was finally fulfilling his dream. He started a racing team called Brock Racing Enterprises, and his cars of choice were Datsun's early 2000 roadsters, the 240Z and the 510. What gearhead isn't familiar with BRE's singular red, white and blue design scheme?
More recently, Brock penned a sleek, contemporary version of his Cobra Daytona Coupe for Superformance in 1999. From 2003 to '06, he helped to restore the Lang-Cooper sports racer that hit the track in the 2006 Monterey Historics. Peter Brock will also serve as grand marshal at this year's Classic Motorsports Mitty, where BRE will be honored for its outstanding achievements in motorsports.