You said that you either need to cut the wheel studs down or press in shorter ones.
You missed one. Simply use a thin spacer the thickness of which equals the amount you'd need to cut down the studs.
These are Triumph wire wheel adaptors on MGB hubs (fitted to an GA, but that isn't relevant) with such spacers.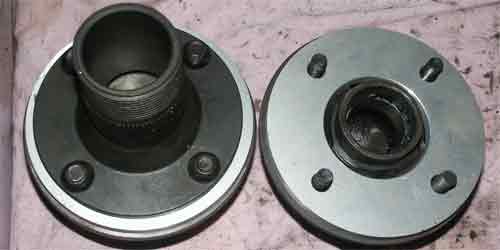 PS - you might also want to note that you need to use special shallow wheel nuts so the adaptors don't cause the wheels to bottom on the nuts instead of the bevel on the adaptors (regular wheel nuts hit the inside of the wire heel rim)