How do the Japanese go off the grid? Probably with something like this 1990 Toyota HiAce HolidayAce Camper.
Imported from Japan into the United States earlier this year, the Toyota shows 103,500 kilometers, or approximately 64,400 miles, on its odometer. The seller notes that it has received aftermarket auxiliary lighting, an upgraded head unit and a reupholstered cabin.
Powering the camper is a 2.4-liter diesel inline-four that's capable of sending 90 horsepower and 138 lb.-ft. of torque to all four wheels through a five-speed transmission. A 2-speed transfer case and locking front hubs are also equipped.
Find this 1990 Toyota HiAce HolidayAce Camper available from Cars & Bids.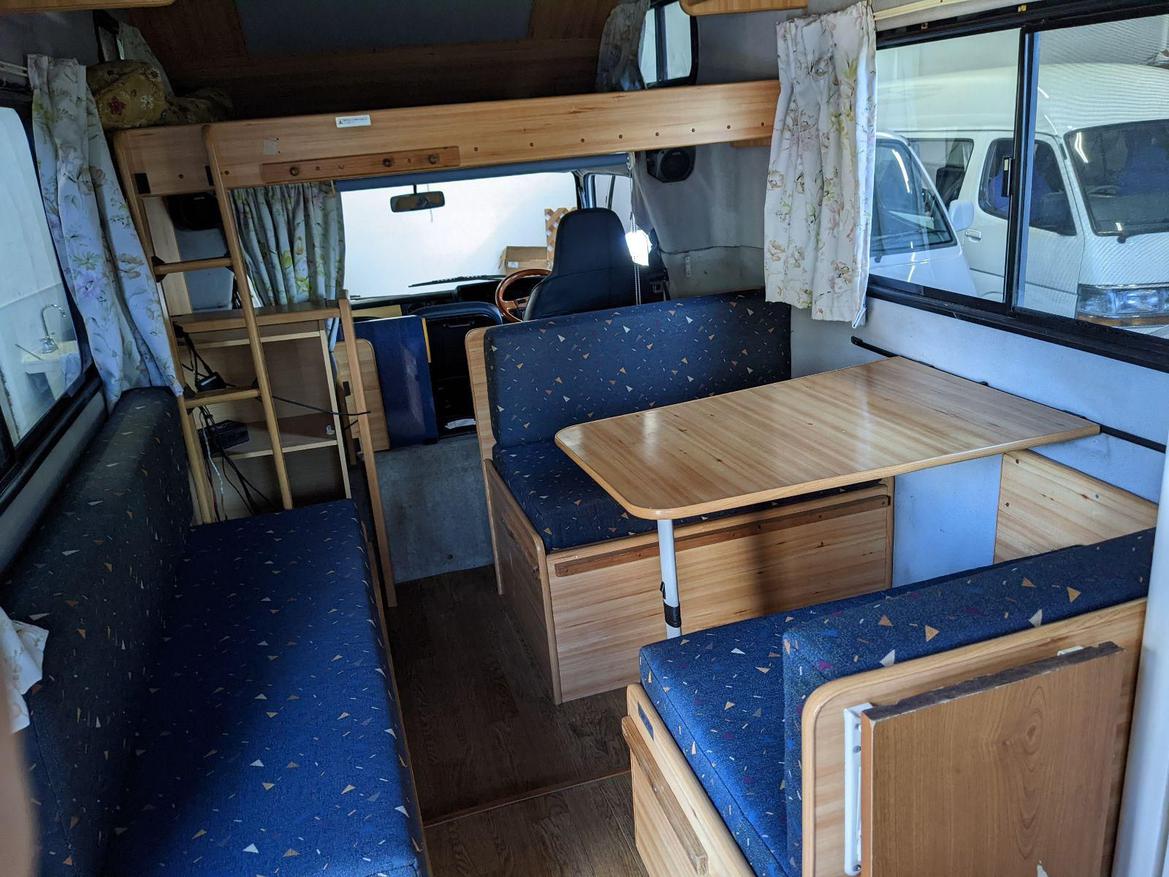 More like this
Comments
View comments on the CMS forums
You'll need to log in to post. Log in