The Z28 made its glorious return for 1977, but it wasn't the only item on that year's Camaro menu. The Type LT remained a popular option and easily outsold that year's Z28: nearly 73,000 units to not quite 14,500.
The Type LT added a bit of style to the base Camaro: Rally wheels, brushed aluminum rear panel, dual horns, upgraded gauges and some extra trim.
Then you could then order the 170-horsepower, 350-cubic-inch V8 and wide-ratio, four-speed manual box. (The Z28 received the 185-horsepower V8; 49-state customers could pair it with a close-ratio four-speed.)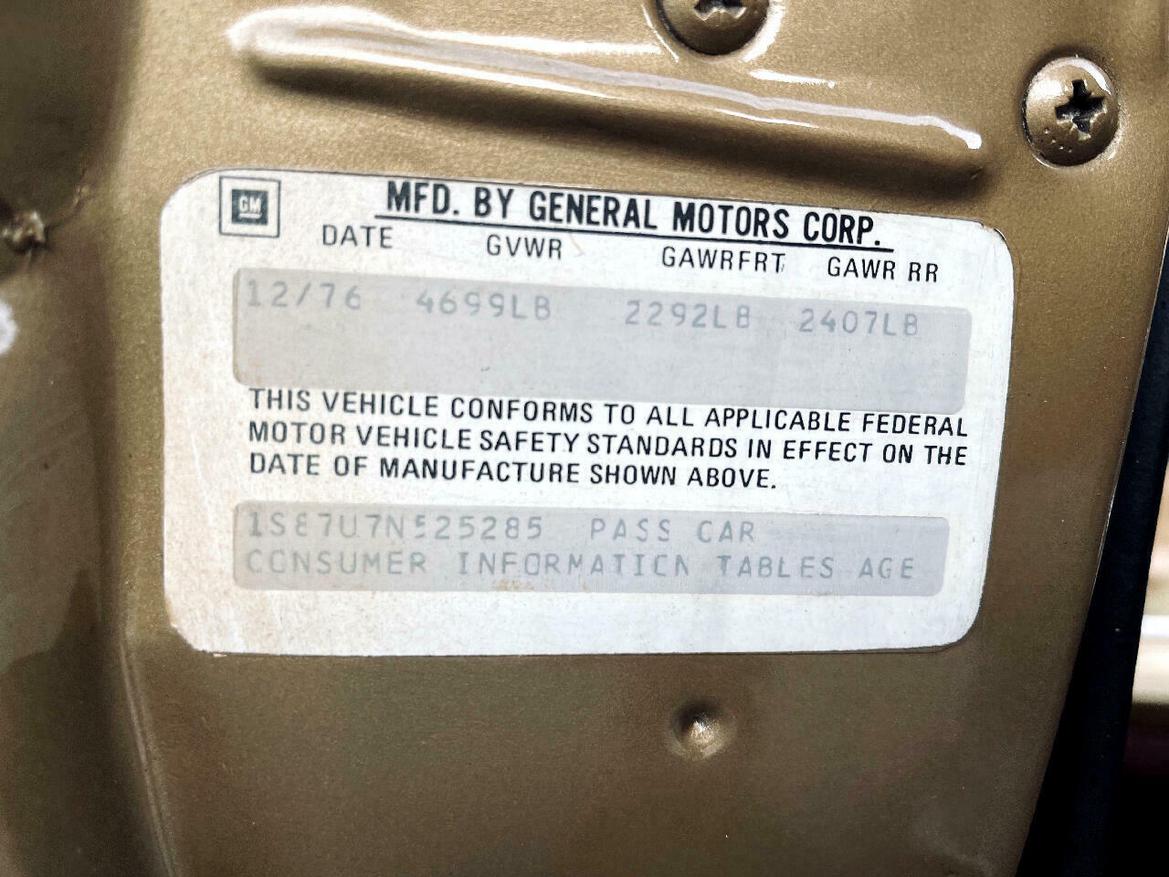 This 1977 Chevy Camaro, offered via eBay, seems to be one of those Type LT cars fitted with the V8 and four-speed box. And it looks good in Buckskin.
(Side note: Good, early Camaro info can be found at Nasty Z28, while you can get all the specs at the GM Heritage Center site.)
Comments
View comments on the CMS forums
You'll need to log in to post. Log in