The Ford Model T gets all the glory, but many historians agree that the Oldsmobile Model R was the first motor vehicle to be mass-produced on an assembly line using interchangeable parts. This particular example is a "Curved-Dash" Runabout, one of more than 6800 Model Rs built between 1901 and 1903.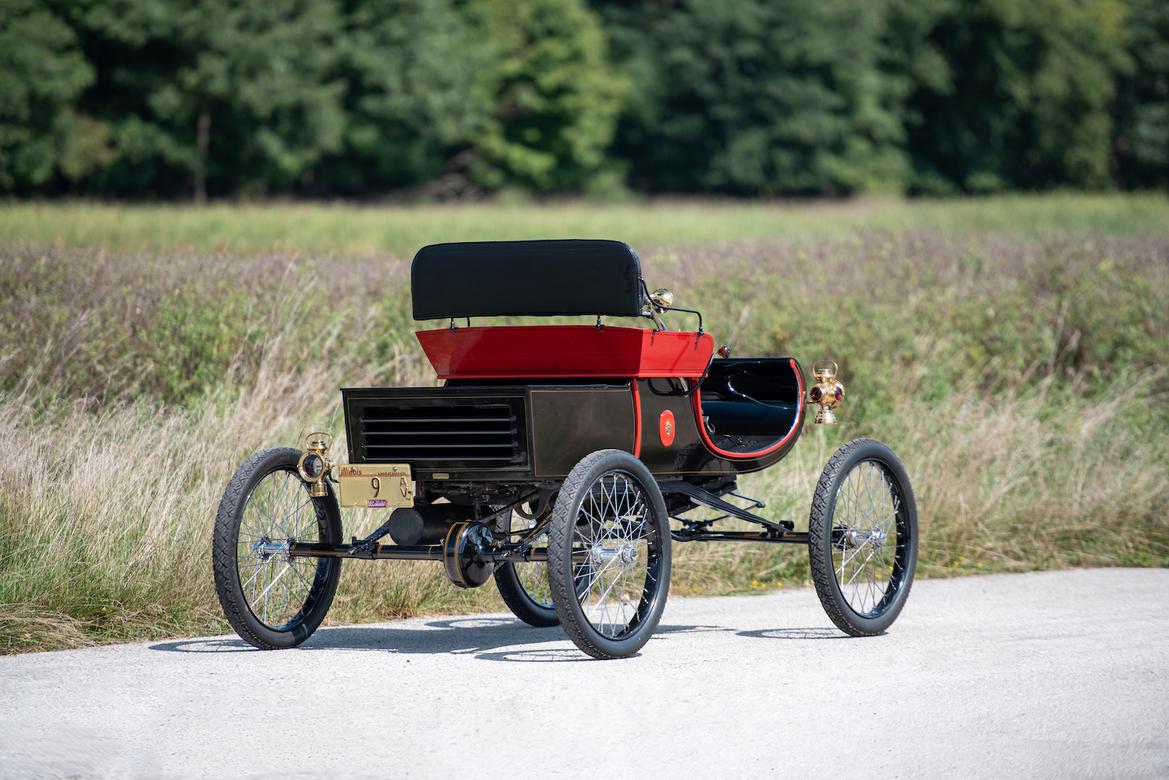 A 95-cubic-inch one-cylinder engine offers 5 horsepower. However, the vehicle weighs only 850 pounds. It has a two-speed (plus reverse) transmission. Steering is achieved through a tiller, which offers a unique driving experience.
This vehicle has had the same ownership since the 1970s. The car was restored by the late George C. Green, a noted Curved-Dash expert.
Find this 1902 Oldsmobile Model R "Curved-Dash" Runabout available from an upcoming RM Sotheby's auction, with an expected selling price of $35,000-$40,000.
More like this
Comments
View comments on the CMS forums
You'll need to log in to post. Log in