If you're looking for the ultimate rookie card as far as Formula 1 cars, this might be it. The legendary Michael Schumacher turned heads with this ride when he debuted at the 1991 Belgian Grand Prix.
That was the start of a career that saw him earn seven Formula 1 World Championships.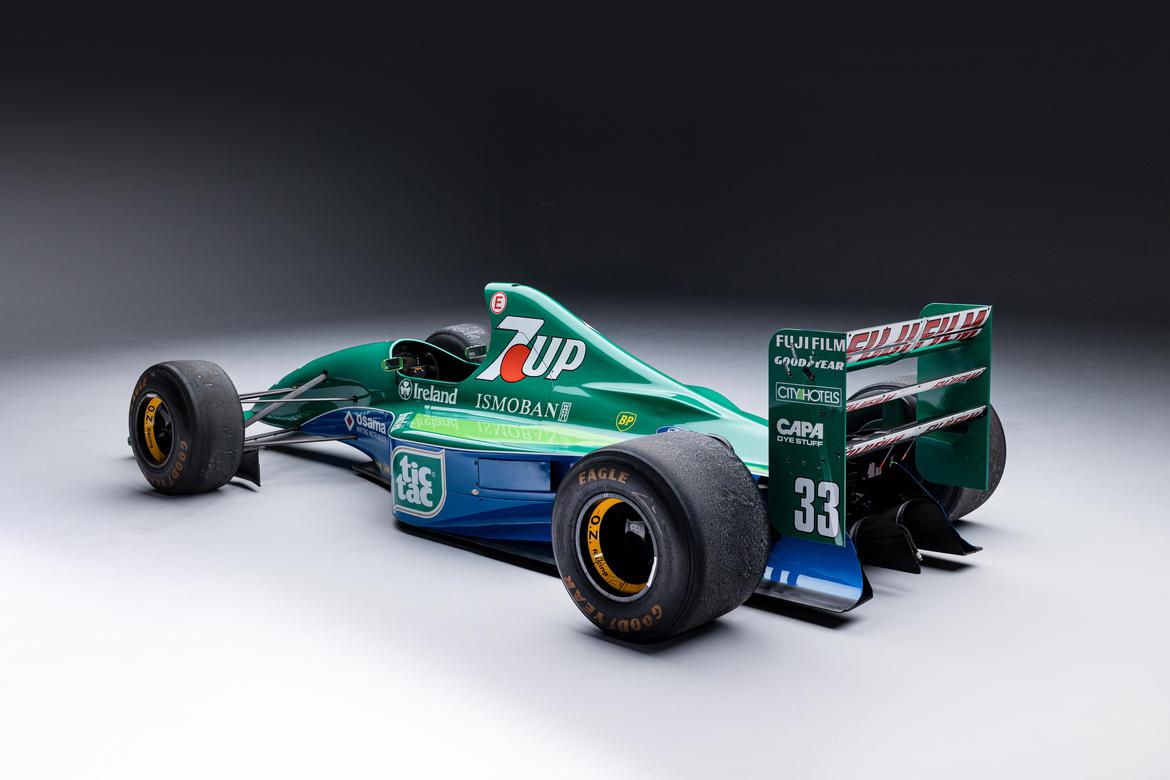 This car, chassis No. 191/6, was initially brought to Spa-Francorchamps as a spare. When Schumacher set a faster time during the first practice in chassis No. 5 than the team's leading driver Andrea de Cesaris in chassis No. 4, de Cesaris requested to swap rides.
Then, while Schumacher steered No. 4, the car developed a leak. So, Schumacher switched to No. 6 to set the eighth quickest time of the session, beating the senior de Cesaris. Schumacher then returned to No. 5 for qualifying and the race.
The chassis has had a few other notable names in it. The 1997-1998 CART champion Alex Zanardi practiced it in 1991.
In 2021, Mick Schumacher, Michael's son, drove it at Silverstone, making it one of the few race cars that the father and son have both driven.
Find this 1991 Jordan-Ford Formula 1 Car going up for auction at Bonhams, with estimated winning bid of €1,400,000-€2,000,000 (approximately $1,523,000-$2,175,000 USD).
More like this
Comments
View comments on the CMS forums
You'll need to log in to post. Log in