1988 Volkswagen Jetta Wolfsburg rolling shell-$300 I bought this as a running driving car for the turbo Diesel engine to swap into my 85 golf. Its pretty much complete rolling shell it does have a broken brake line. I have robed some items as needed to fit to the golf. Even though I pulled the Turbo Diesel out of this car, it was originally a gas car. I am including the original gas with tach cluster, however I do have a extra diesel cluster that you can use for parts if you want it. With that said the gas cluster shows way less miles then what the diesel cluster had recorded, and what the title states. I have the Ohio title, and its in my name. I kept the axle shafts in the car, so the wheel bearings would not be compromised when I pulled the engine while pushing the car around. Previous owner had installed front struts, wheel bearings, and had it aligned with in the past year before I got It. The floor boards are present, but look to be crusty. The interior is brown, and dirty. It looks like the shift tube, rods and linkage is newer. It has a manual crank moonroof?, that I never tried to open, but I could see this being cut out and grafted to a rat rod or something for a real cool effect. The front strut towers are solid and only show some surface rust. The lower part of this car is crusty, as it has been driven year round in Ohio. At this point I am still pulling and switching items from one car to the other as needed. I have a real nice trunk lid that's the same color to include with the car.
1985 1.6L NA mechanical head Diesel engine.-$300 I pulled this running 1.6L na out of my 85 golf to change the Intermediate Shaft Bearings (See note below). This is a running complete engine, but will need to be a the very minimum have the shaft bearings changed, as the result is low oil pressure. The engine is complete, and has a good injection pump, a good Cylinder head, and still has the timing belt attached, but should be changed when doing the intermediate shaft bearings. It has close to 300,000 miles. I have a core 5 speed manual transmission that I will throw in if buyer buys both engine and car. The transmission was in the Jetta, and moved the car around, but it was very noisy. This engine was in the golf that I bought in 2014 and was my daily driver 130 miles a day until early 2016 when I pulled the engine to change the shaft bearings. I really only changed the regular maintain items on this engine while it was in service. Oil & filter every 7000-10,000 miles, Fuel filters twice a year, glow plugs. It was getting around 45 miles per gal when it was pulled.
I was going to keep the engine and rebuild it, but now that I am driving the golf with the turbo, it don't think I will go back to a na Diesel engine. I guess I have gotten used to the extra motivation with the turbo. One could put these parts together and make a running car, but mostly these are just parts for someone who might need them to keep an old Vw on the road. I would rather not get into parting the car out since I really just want to see this car move from my house to yours, but will separate the engine/car. $300 each or $600 for both.
Car is located near Norwalk Ohio Zip code 44889 (419)577-123one.
[URL=http://s1146.photobucket.com/user/1985FolksVahgenGolf/media/DSCN6677_zpsvstynbxa.jpg.html]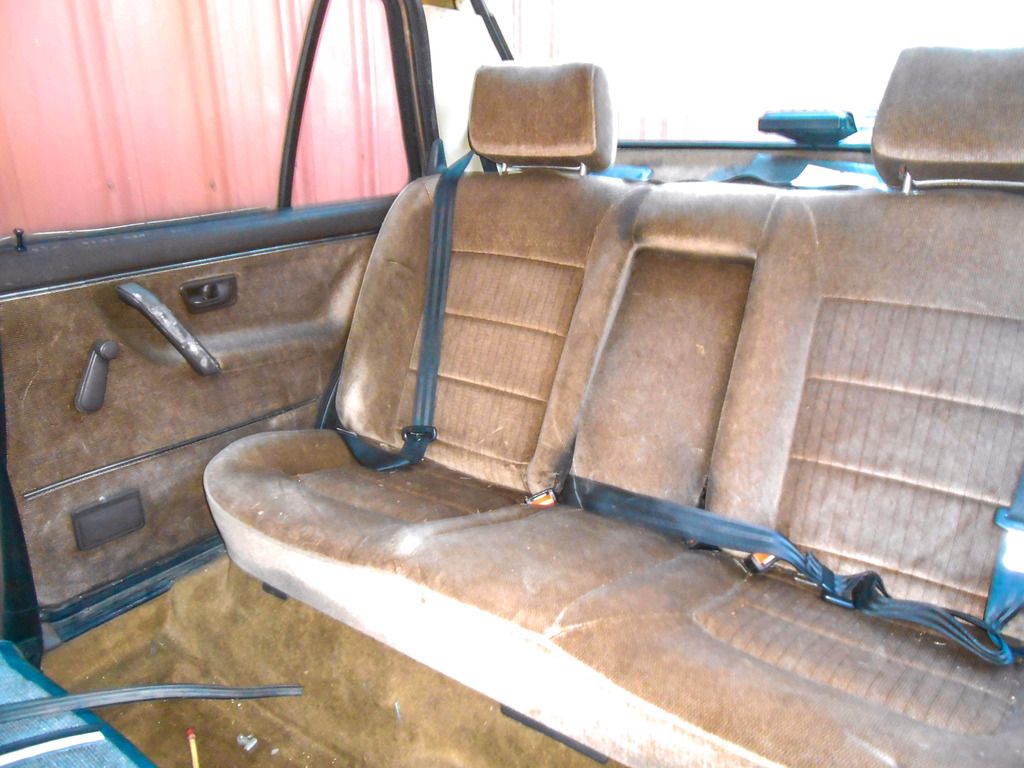 [/URL]
[URL=http://s1146.photobucket.com/user/1985FolksVahgenGolf/media/DSCN6672_zpscvi9jlbj.jpg.html]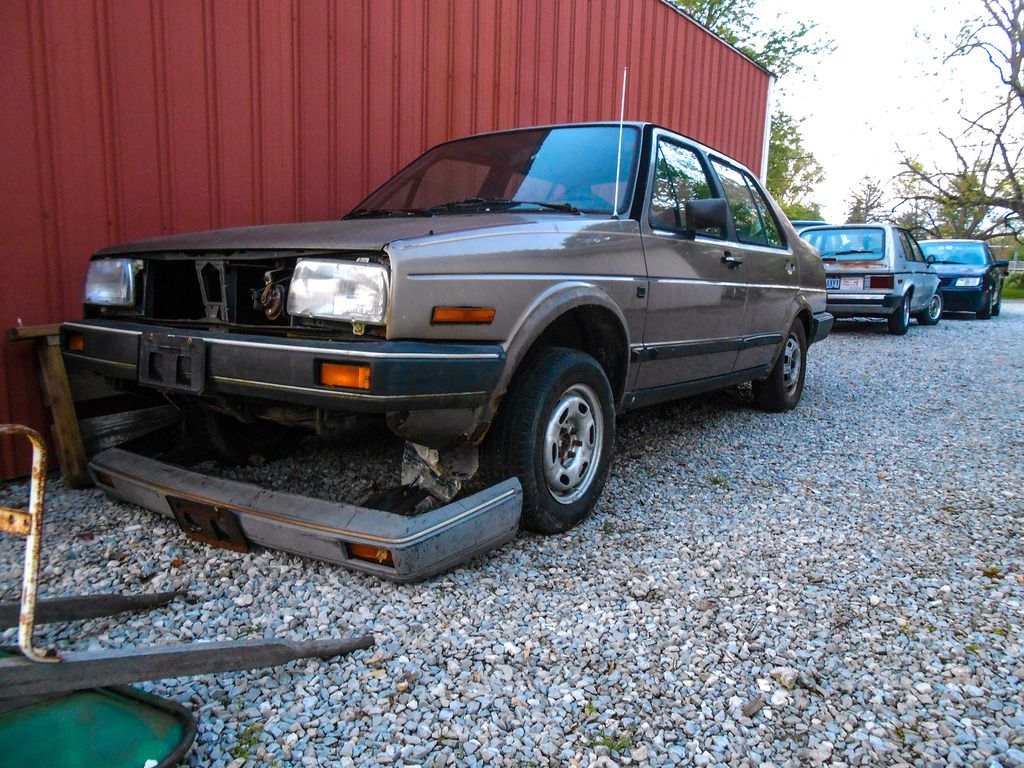 [/URL]
[URL=http://s1146.photobucket.com/user/1985FolksVahgenGolf/media/DSCN6679_zpsdkqkt6zt.jpg.html]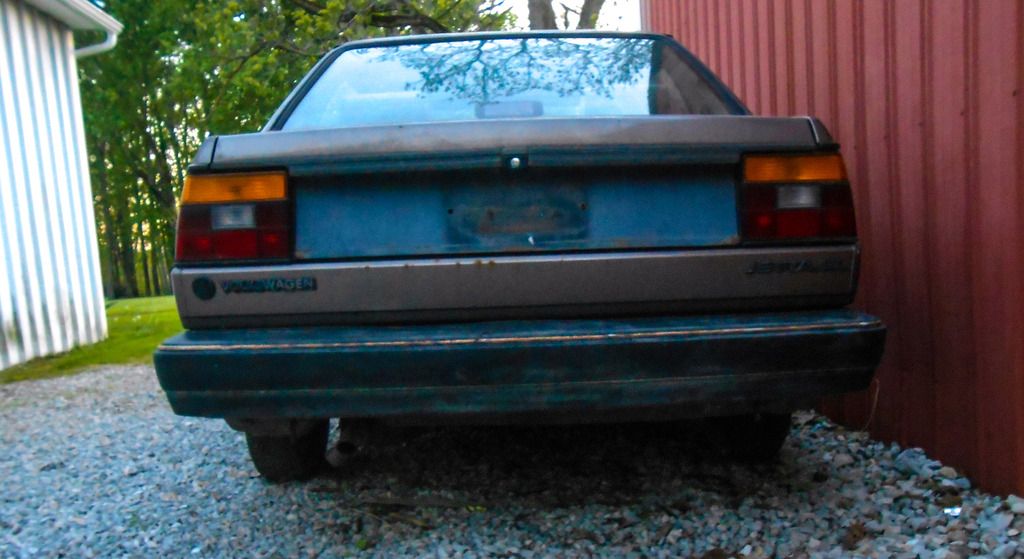 [/URL]
[URL=http://s1146.photobucket.com/user/1985FolksVahgenGolf/media/DSCN6680_zpsxhch8cre.jpg.html]
[/URL]
[URL=http://s1146.photobucket.com/user/1985FolksVahgenGolf/media/DSCN6674_zps68itfxzs.jpg.html]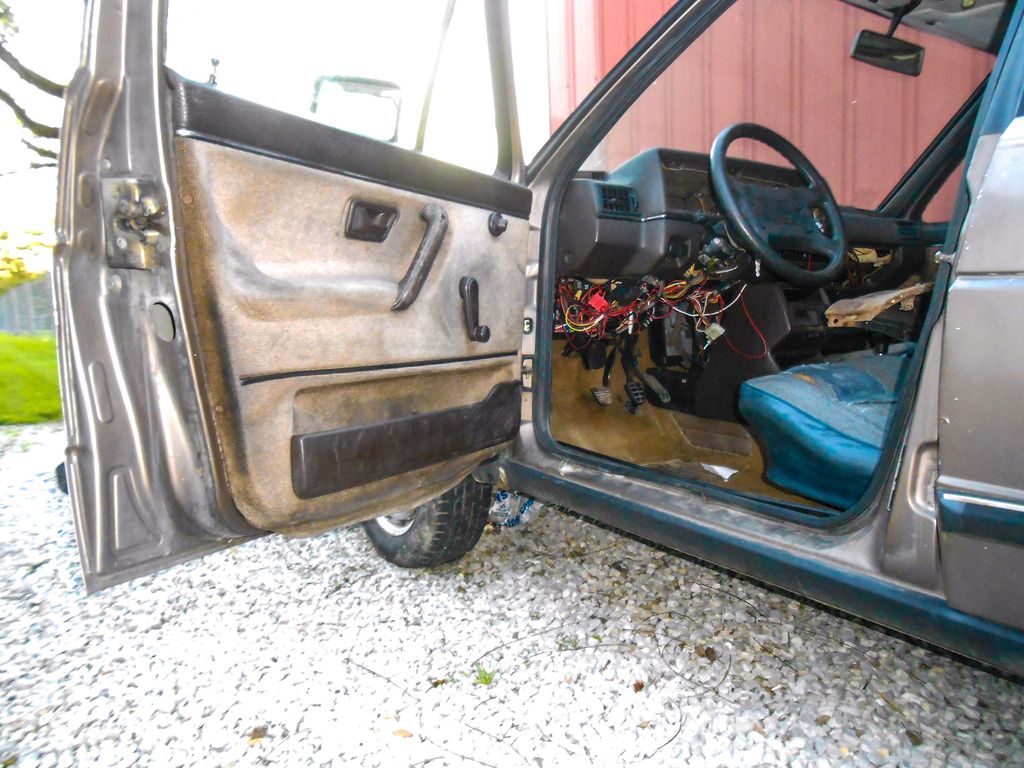 [/URL]
[URL=http://s1146.photobucket.com/user/1985FolksVahgenGolf/media/DSCN6676_zpsiyqbqmfl.jpg.html]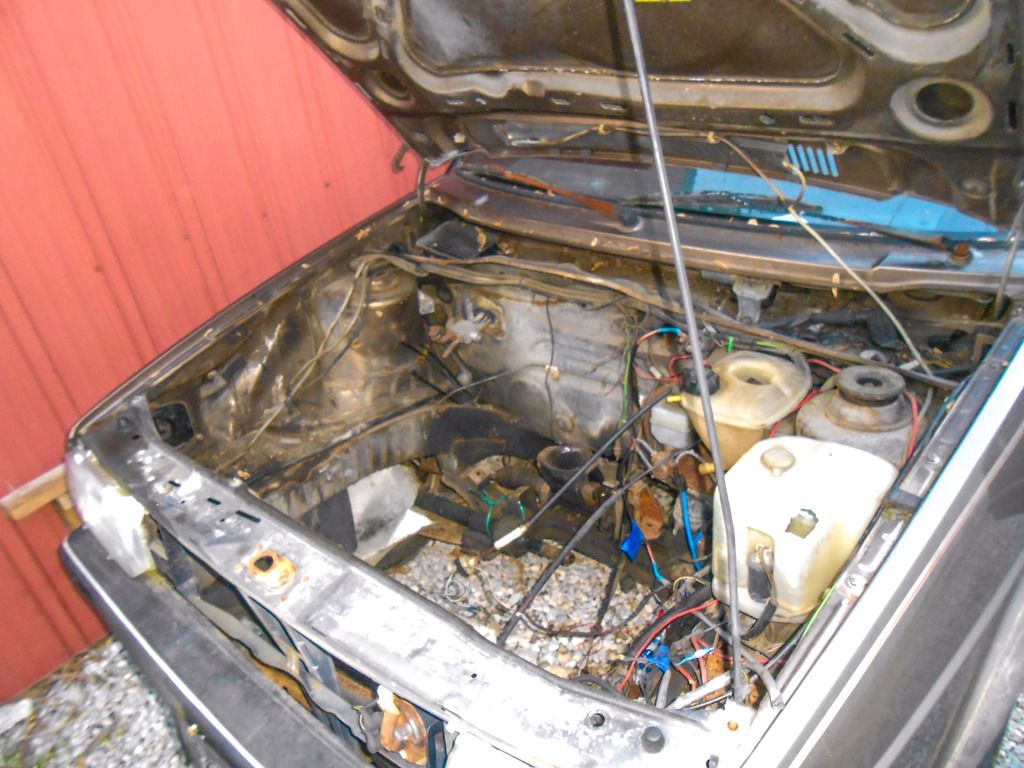 [/URL]
This was pulled from vwdieselparts.com (First off, you can't get the shaft out of the engine without taking the engine out of the car because the shaft hits the front passenger side wheel sheet metal. Once the engine is out of the car and the timing belt side of the engine is disassembled the shaft can be removed and the oil pan taken off, which will give access to the inside and outside intermediate shaft bearings. The way I remove them is to put a long threaded rod in from the timing belt side of the engine through to the inner bearing mount and use an aluminum disk machined just smaller than the bearing mount mounted on the threaded rod. This disk is installed via the inside of the block after the oil pan is removed. A slide hammer used on the outside end of the threaded shaft will remove the inner and outer bearings. Installation as they say is the reverse of removal BUT make sure the oil hole in each bearing is lined up with the oil gallery hole in the block. My experience through several engine rebuilds is that the inner bearing hardly ever wears but the outer bearing is almost always worn.)