Its time for me to part with this truck. I love it, but I am going overseas and have to get rid of it pretty quick. It is a 97 F350 7.3L Crew Cab as stated in the title. I have used this truck to tow my track car(by tow dolly) to tracks in the Southeast for about a year now. I just do not want this truck to sit for a year or more before I come back, so maybe one of you guys could use it. That and I hate craigslist.
The stats on the truck:
365K miles * 7.3L Turbo DI * E4OD trans * 8 ft bed * AC works great * Have a brake controller and wiring, just not installed * New steering linkage except pitman arm * New I-beam bushings and radial bushings * New front tires * everything works(except cruise control) * Block heater * Dual 19 gallon tanks both work * Has camper top and bed liner
The things that need addressing(rather minor, but should know):
It does leak oil, about a quart every 1200 miles give or take a 100 miles * The trans has a little bit of a hard shift from 1st to 2nd but no slips * The trans needs a new o-ring on the dipstick tube * Needs the ball joints replaced(I have the lower joints, just not installed) * Contribution test of the injectors says #8 is below the rest * A little hard to start because of the injectors, but runs great when warm and has never not started(could even be the glow plug relay needs replaced) * The rear tires are going to need to be replaced within 5-7K * The exterior isnt pretty, neither is the interior * The driver seat has a little rocking chair feel to it because the driver's left seat bracket is broken
I bought the truck for $2900 a year ago and put maybe 5K miles on it. Bought the camper top for $100, about $400 worth of steering parts, $300 worth of tires. I would not hesitate to hop in this thing(when its warmed up) and drive it across the country except I don't have that kinda money.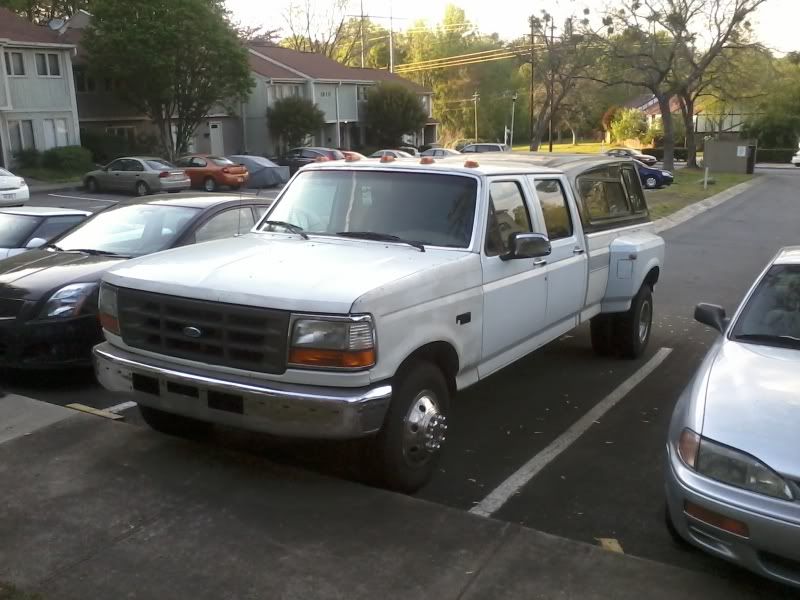 Anywho, let the bidding down start at $2012. This is a time sensitive issue
Phone number - 404 four five four 4310 call(or text anytime) Email - jrobertson@southerncrosscorp.com