Hey, I have some Olds stuff left over from my old Olds 403 that was in my 1979 Trans Am. Buyer pays shipping, and I accept Paypal. Here's the stuff:
Edelbrock Performer RPM Intake
Fits Olds motors 330-403ci (essentially, the small block Olds motors). It's in good shape. It could use a fresh coat of paint or a session in a sandblaster. No stripped threads or anything like that. Quadrajets or square bore (Holley, Edelbrock, etc.) carbs will bolt on. Goes for well over $200 new!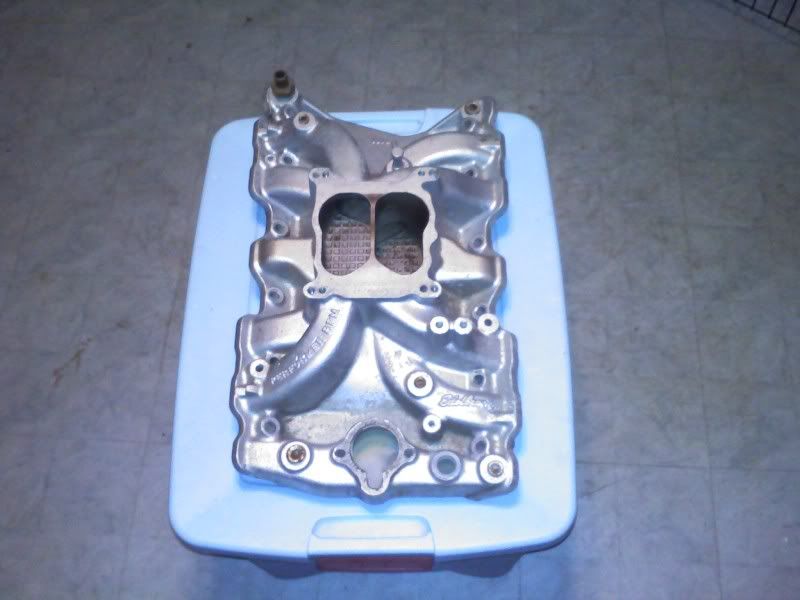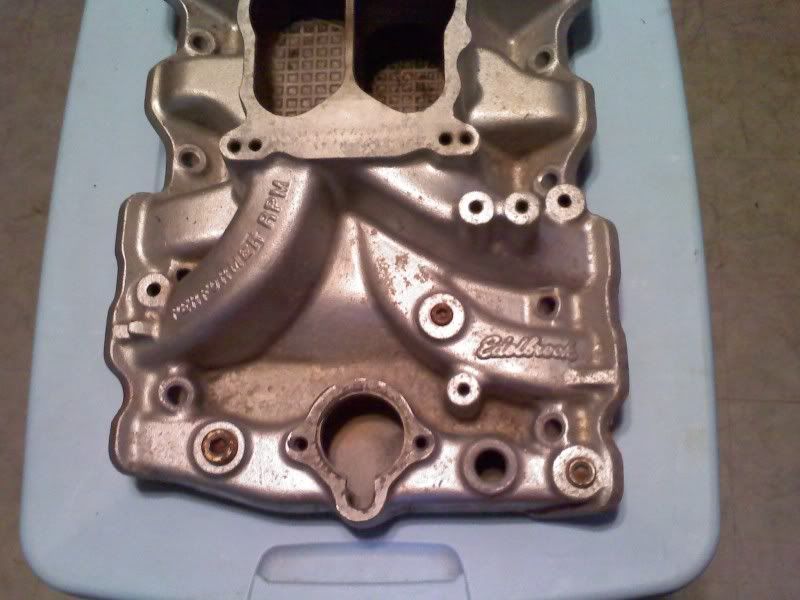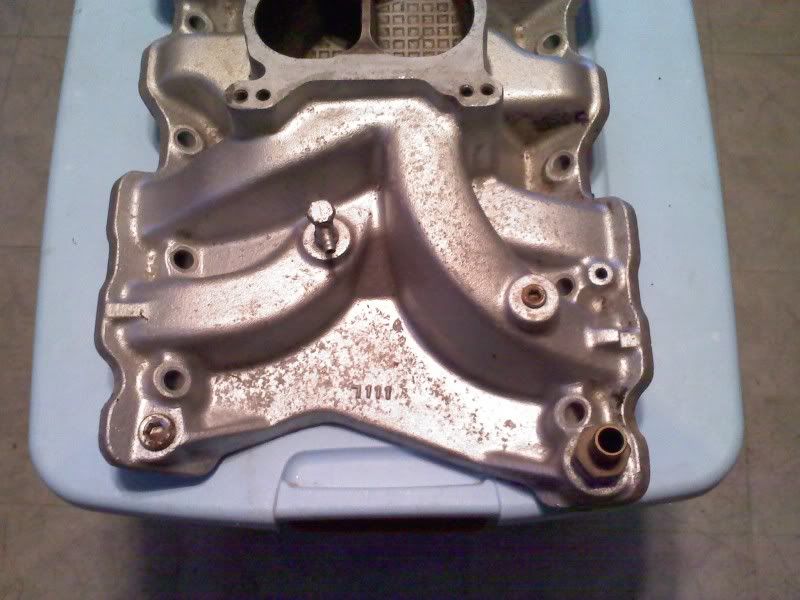 $100 + Shipping
Olds factory "A4" Small Block Aluminum Intake
The Good: This is a rare factory intake. Fits 260-403ci Olds V8's. They made these for a short time in the early 80's, and ceased production in mid-'85, when they switched over to a crappier design. Essentially, it's what the regular Edelbrock Performer is patterened after. Not to be confused with the later "A5" small port intake, which is cast aluminum poo-poo

. Also, fresh from the sand blaster, nice and clean.
The Bad: There are 2 bolts broken off in it where the thermostat housing mounts. Should be an easy fix. Only Quadrajets will bolt directly on without an adapter. It has some strange looking casting spots, but it's not cracked or anything. Gotta love early 80's GM stuff!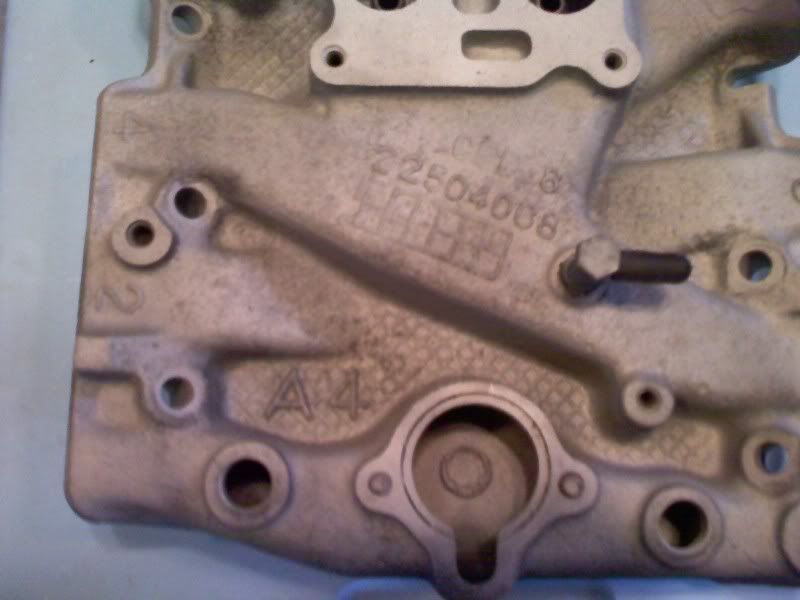 $40 + Shipping
403 Olds Fan and Fan Clutch
Came off my 1979 Trans Am's 403 Olds. It doesn't fit on my Pontiac 400, so it's gotta go. I think I replaced the fan clutch at some point back in 03-04. But whatever... buy it!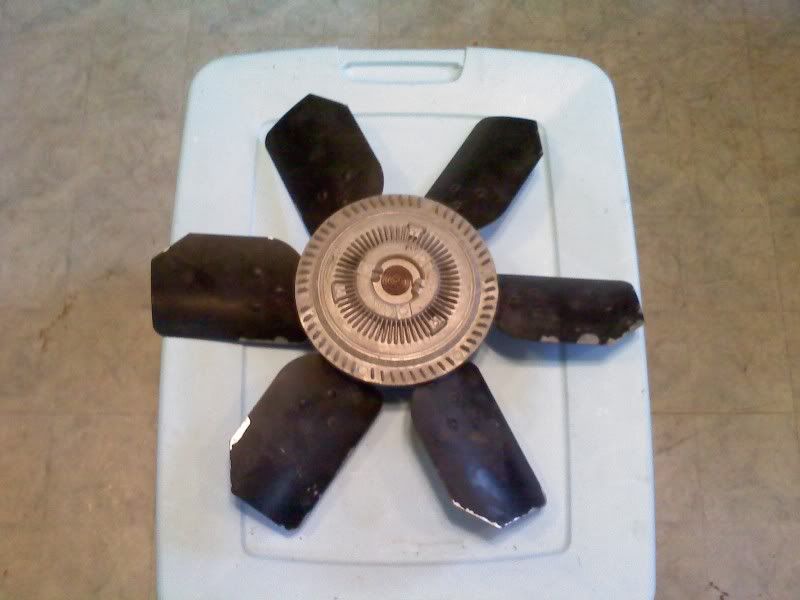 $20 + Shipping
I have more (accessory brackets some gaskets, etc.), I just need to dig it all up. I also have a 403 long block with some spun bearings if anyone's interested, but I'm not shipping that thing.

Thanks for looking!