I bought this car complete a couple months ago from a guy in Knoxville. The Converse V8 kit cost over $900, I have a 3" binder full of documentation on this car. I am going back to school this fall, and really don't have the time to part it out. I pulled the engine and trans out of the car along with the gauges, and the IPD sways. The car is also sitting on a nice set of turbo hydras with matching tires.
The car still has the fuel cell, lines, walbro 255 pump, the aluminum radiator, efan, converse kit setup for Ford 302 T5 trans, anlong with the clutch pedal, cable, the mustang harness, pcm, jamex springs, momo steering wheel, snow scoop, ecodes, along with the SCT tuner with selector.
All the car needs to run is a cheap 5.0 T5 setup.
I priced out the parts on the car, and there is over $2500 worth of quick sell parts. I want $700 out of the roller. The car is located in Cleveland, Tennessee. You can reach me at 423-716-5320 Thanks Scott
Here is the ad Eric made for the car along with the previous owner Max showing details about the car.
http://forums.turbobricks.com/showthread.php?t=256719
http://www.r3vlimited.com/board/showthread.php?t=203522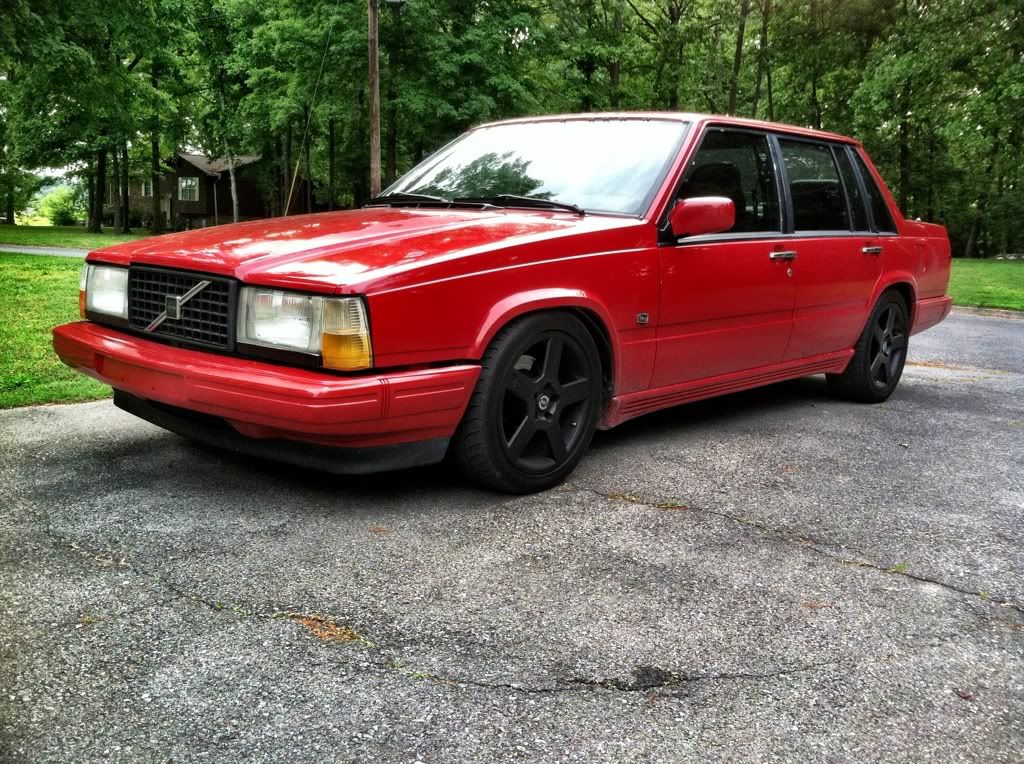 Mustang Volvo 240 740 940 V70 V70R 302 Ford Converse LS1 T56 AOD T5 Tremec Cobra Ecode Headlights Aluminum Radiator SCT Chip Tuner Harness Computer ECIV BBK Headers Exhaust Jamex springs