I've had all of these sitting around in boxes on a shelf for many years figuring I would use them for a project some day. Well, the time has come to begin selling off some of my "stuff" and I figured these would be a good place to begin.
1. I bought this years ago when I was playing with rotary powered toys, but would rather see it go to someone who can use it rather than sitting.

A Dellorto 48 DHLA and intake manifold for the 1984/1985 GSL-SE 13-B 6-port motor . It can be used on a 12-A or 13-B 4-port with the correct lower manifold. I had written down the choke size, jetting and emulsion tube info, but cannot find it. I will update the ad in a few days when I get that /information.

What you see in the pictures is what you will get. I do not have any air horns or air cleaner assembly.

$500 plus shipping from zip 18743.
2. SK 48 carbs are a continuation of the Mikuni PHH series and very similar to a Weber DCOE.

What you see is what will be shipped. 2 carbs with air horns, spare venturies(40,41 &43) and a few misc pieces parts.

I do not have specs on carb internals, but will have them mid-week and update this post ASAP.

$500 plus shipping from zip 18743.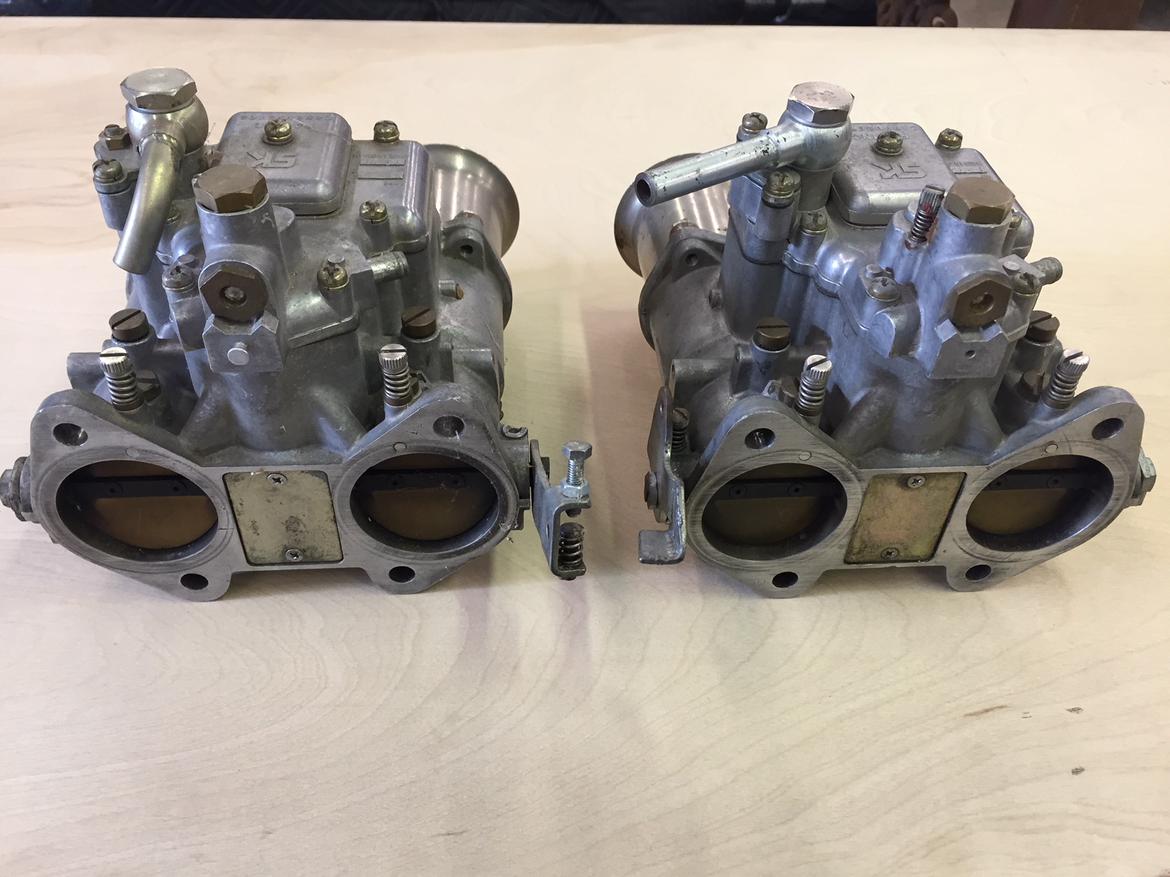 3. Datsun Z-car Bob Sharp Racing 4-barrel intake manifold. I know it's a weird one, but it's a whole bunch easier than trying to dial-in triple carbs and looks bad@ss too! Also a header of unknown manufacturer. $225 plus actual shipping from zip 18643.