Been a while since I posted on GRM, I mostly just lurk now, however I figured I'd share a story with you all...
A little birdy informed me of a Rally-America regional event called the HeadWaters Regional Rally, based out of Walker, MN. Included in this info was the fact that due to sponsorship agreements, the entry fee was only $50USD for 100 stage kms (about 80 stage miles).
Now, I've been working hard to get the rallycar ready for the Rocky Mountain Rally on June 4th/5th, and after finding out about this regional, it made sense to go as a shakedown. An additional bonus is that it's only 8 hours away from my race fuel supplier, so more fuel comes back with me as well (considering I am doing at least 5 events this season, I'll need the fuel)!
T-minus 5 days until we leave next Thursday morning. In the meantime, some of the stuff I've been getting up to:
After almost a year, figured out the car was running like crap due to a timing belt skipping three teeth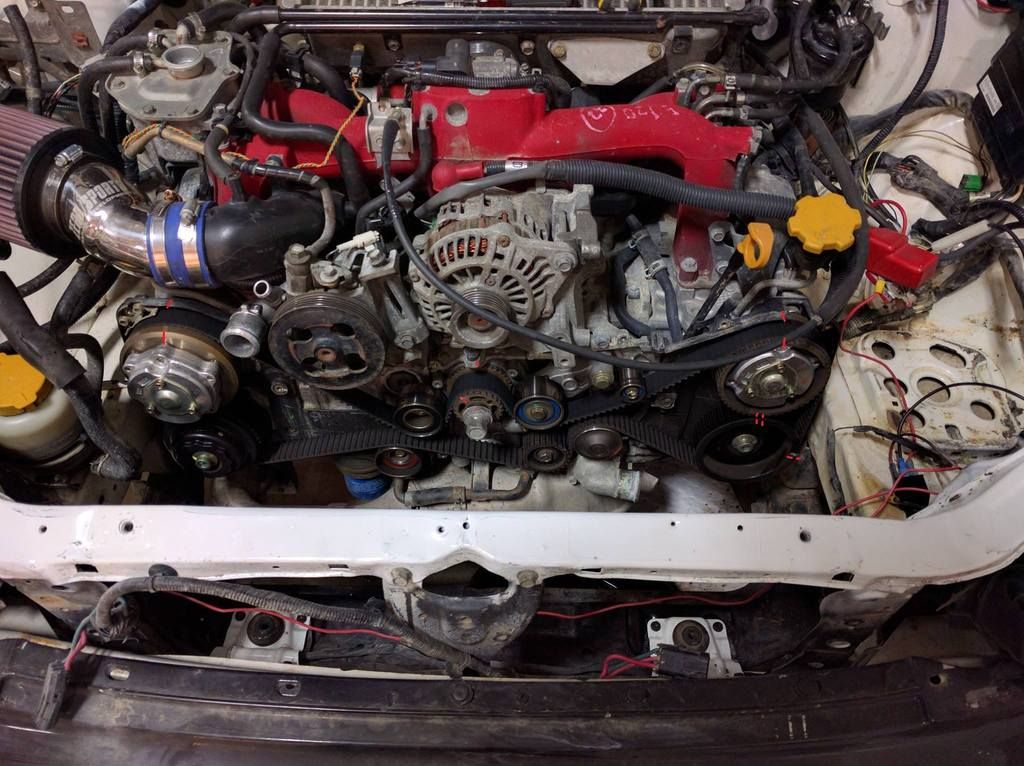 Got that all taken care of, car runs like a dream (as it always has), she's ready to go! Installed these knockoff chinese Hella Supertones so people know to get out of the way (plus they are red, red is faster):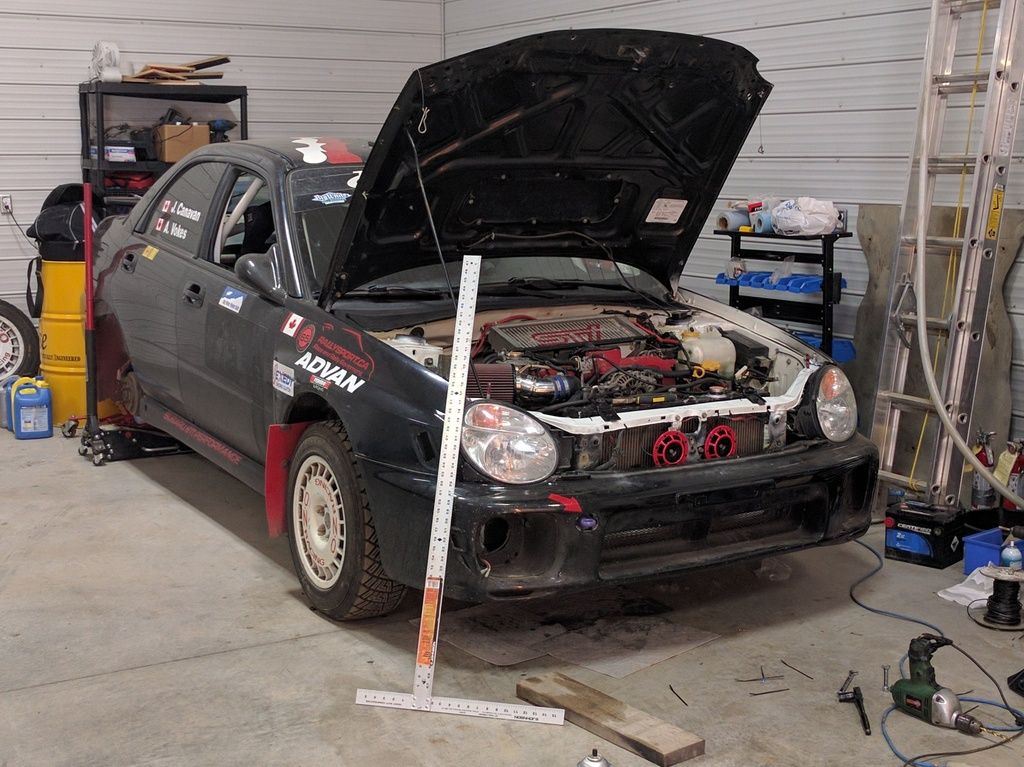 Then installed the rear wing and the ridiculously huge carbon fibre hoodscoop because #whynot? It was laying around, might as well use it!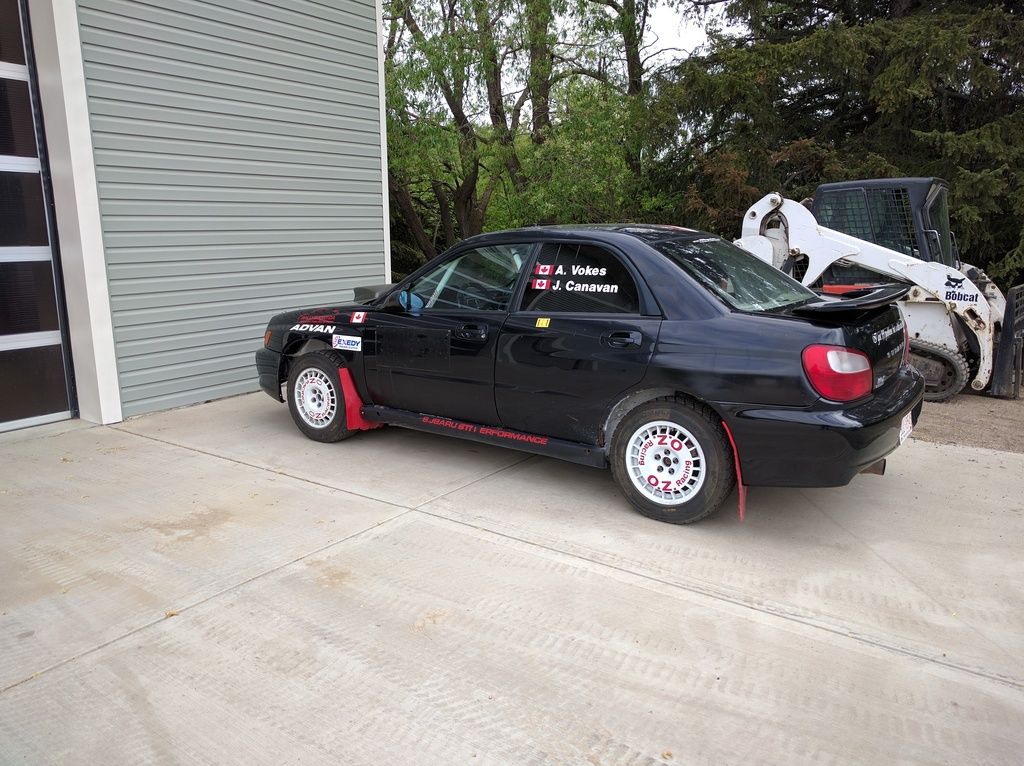 Rally-America apparently believes I am fast!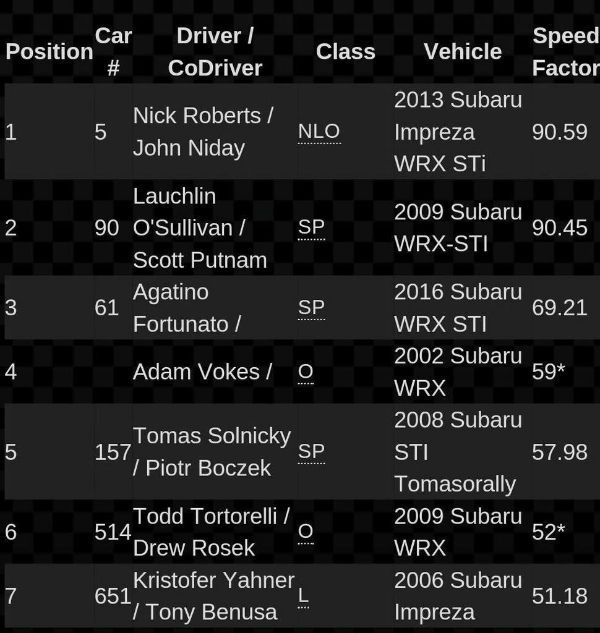 That's about it for now, I'll be updating throughout the weekend the preparations that are ongoing. Oh, and I bought three gopros (one original hero, one hero 2, and a second hero 2 with wifi pack) all for $150cdn, which in USD might as well be free!