I posted this in my project thread but figured it was applicable here as its own little story and maybe some of you would get a kick out of it. I tend to think about it every year now around April/May. Hope you enjoy.
the steed:
nothin' special. its an 11 year old soccer-mom-engine'd AWD economy car that blends into a crowd like you wouldn't believe but its got a few choice bits where it counts. had it for many miles now and love it to death.
---
i love driving. don't care where, as long as the traffic is moving, so i generally look for lots of excuses to find reasons to drive on interesting roads...at least as much as a guy with a 2 year old kid can. sometimes the journey is about more than driving though.
i've got one set of wonderful grandparents left, at 94, and they've relocated from their lifelong residence in PA to a rest home near my uncle in OH. i've always been very close to them as family but because of the distance i really never see them anymore, and at their age the clock isn't in their favor if i ever want to again. what's more is that they're losing the battle with dementia and i'm haunted by the knowledge that eventually, they will have no idea who i am anymore. i had a gut feeling in April of 2012 that i just had to go or the trip would never materialize at all, either due to time constraints or my own fear.
one of my best friends had a bachelor party up at Charles Town Races in WV, and i haven't seen him in years either so i knew i could make time and combine the journeys. i figured WV...well that's halfway to OH, right? sure it is!
one rule - avoid interstates whenever possible. backroads are king.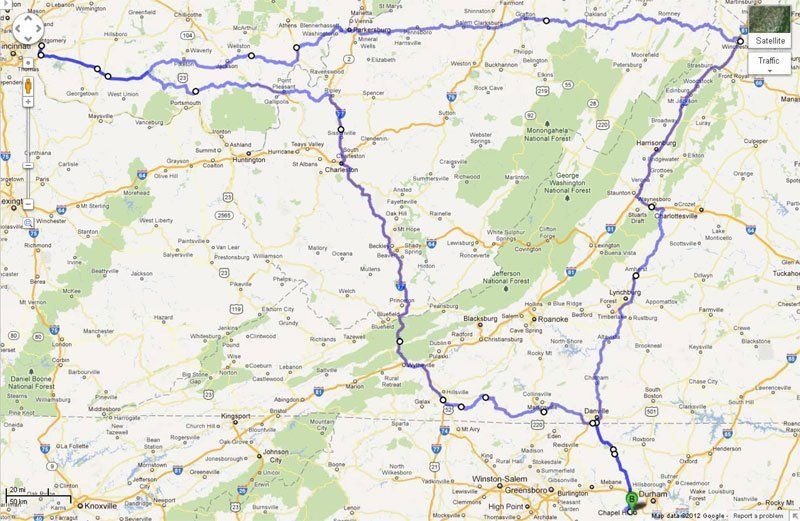 Clarkson said something once that was parsed better than i could have ever put:
"This is brilliant. No phone. No kids. No interuptions. It's just me, in my little metal shell. Time to think. Time to work stuff out."
i drove the entire 1,326 miles without any music or radio. just the sound of the EJ25 thrumming, feeling the road through the seat, watching a new landscape unfold, thinking about the inevitabilities of life and the people i love. reconciling, celebrating, moving forward. in OH i was able to spend the day with my grandparents and it was utterly worth the drive, and if i hadn't gone when i did i know i would have carried the regret with me forever.
up out of NC, into VA, and onto afton mountain
and down into the shenandoah valley
deep in WV on rt.50. wild, wonderful.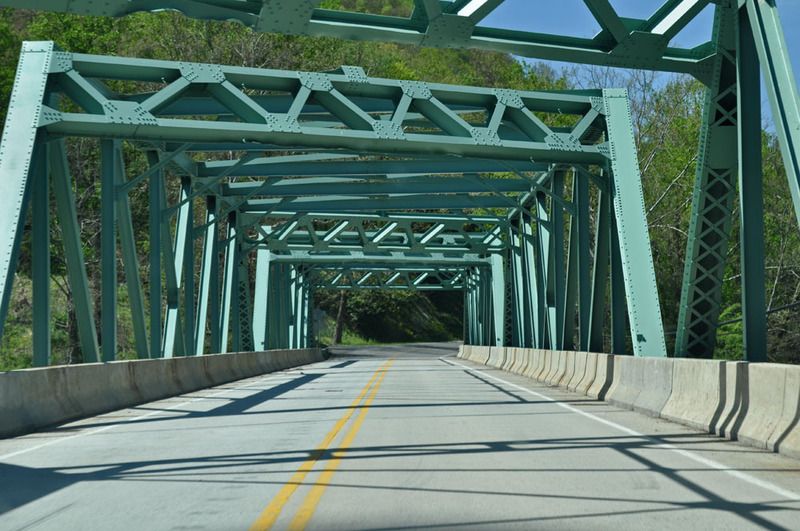 cincy! nice town, had a really neighborly vibe.

coming home through SE OH. started out looking a lot like my teenage home in lancaster, PA...pretty farmland. wish i had a porch and rockingchair to waste a morning watching the fog roll through.
everything i've read about the roads are true. wonderful, flowing, smooth pavement through sparsely populated forestland. everyone who lives there should own a sports car.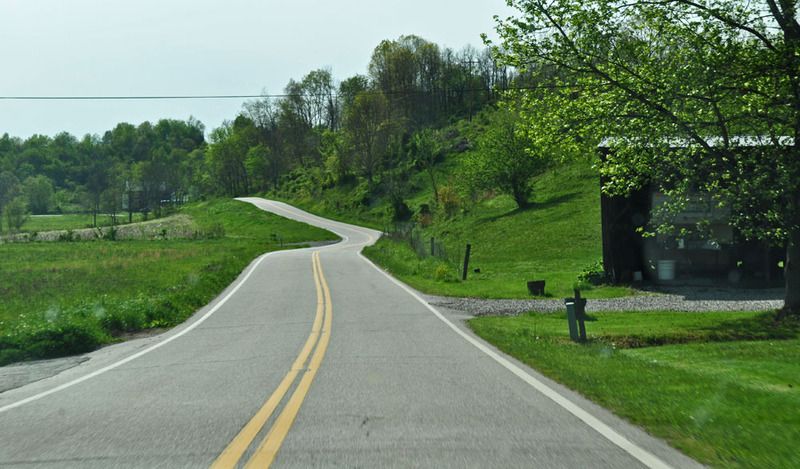 over the mighty ohio river and onto 77S through WV. what a great highway. i don't even mind the tolls if it means carving through the hills like this.
awesome trestle, and preparing for a serious storm
probably shouldn't have had the camera out but the rain was biblical. enough lightning to power a city. this storm went on to spawn a cell in NC that produced a tornado.
punching through a wall of trees to take me back to VA, then NC
outrunning the storm. i love thunderstorms, wish i could have watched it longer but i lost it behind the hills.
dropping past pilot mountain, the last peak disappearing westward in my mirrors, a lone sentinel that would see me home. the remaining miles through NC to my home in Carrboro were serene and strangely anxious. I wanted to keep driving, keep those miles peeling away under the car....it felt good. but I was truly homesick at the same time.

thanks old girl. until next time....
5 states • 1,326 miles • 44 gallons of gas • 3/4 quart of oil • 1 gallon windshield washer fluid • +/- 10000000 dead bugs • immeasurably good for the soul