This trip happened last week so it's not exactly a "follow along as it happens" type of thread, but there was a car involved, and Norway is full of amazing scenery that I think you folks might appreciate. Also, I just got home from traveling last night and haven't slept much in the last week so there are probably going to be lots of spelling/grammatical errors. Buckle up.
The plan was to fly out on a Friday afternoon, arrive in Bergen Saturday morning, slowly work my way to Oslo by Monday night, and fly out on Tuesday morning to visit family the rest of the week. Visiting family was the real reason I took a week off work, but Norway seemed like a worthwhile detour. Spoiler alert: it definitely was.
Day 1: Bergen to Odda.
Got no sleep on the plane, already awake for 22 hours at the start of the day. Not exactly fresh. Anyway, I explored Bergen and took a few photos. Everyone in Norway is very friendly from my experience.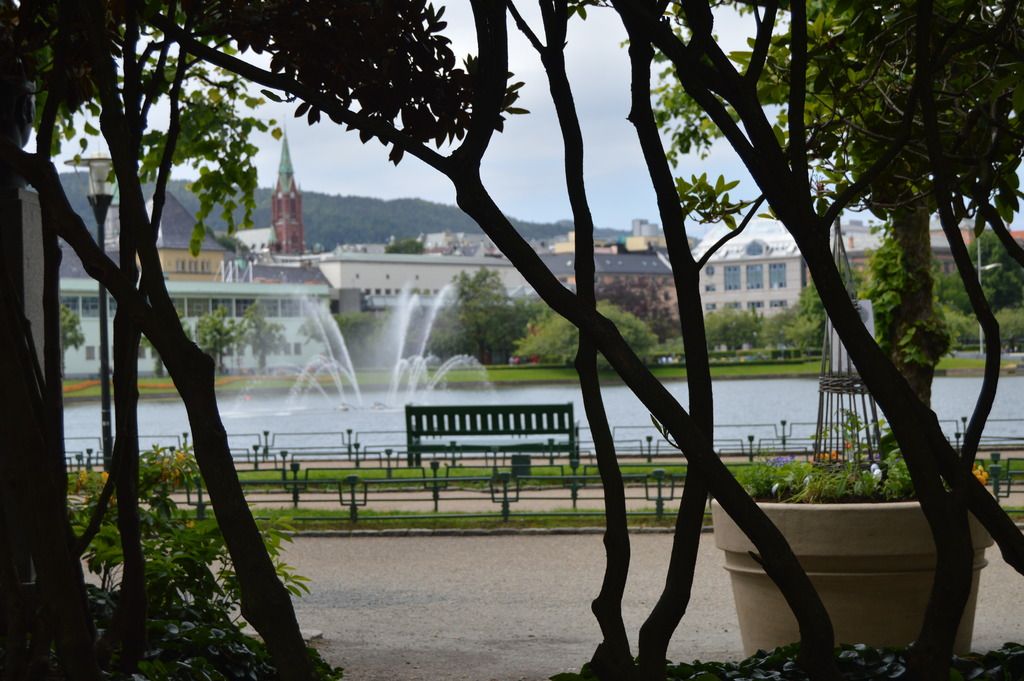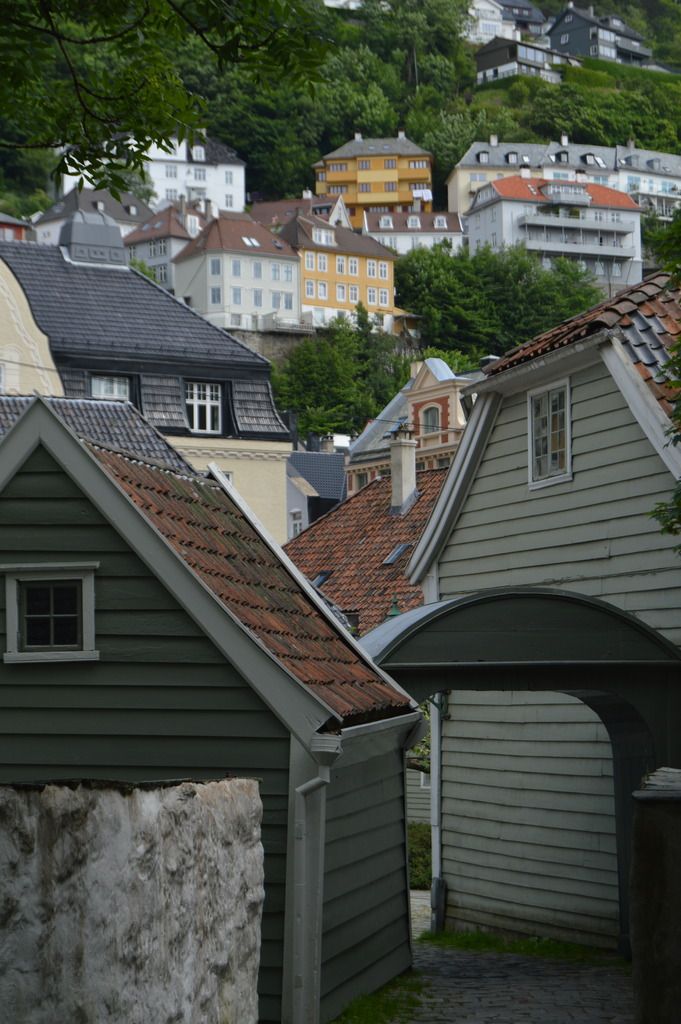 Once I had enough. Right away, I noticed that I was stopping way too often to take pictures of the view along the way and would have no chance of getting to Oslo if I kept it up. But it was hard to resist:
First stop was Vøringsfossen. I had seen some waterfalls before, but this was something else. Over a 500ft drop.
You can see the road running along the left side of the valley in this photo: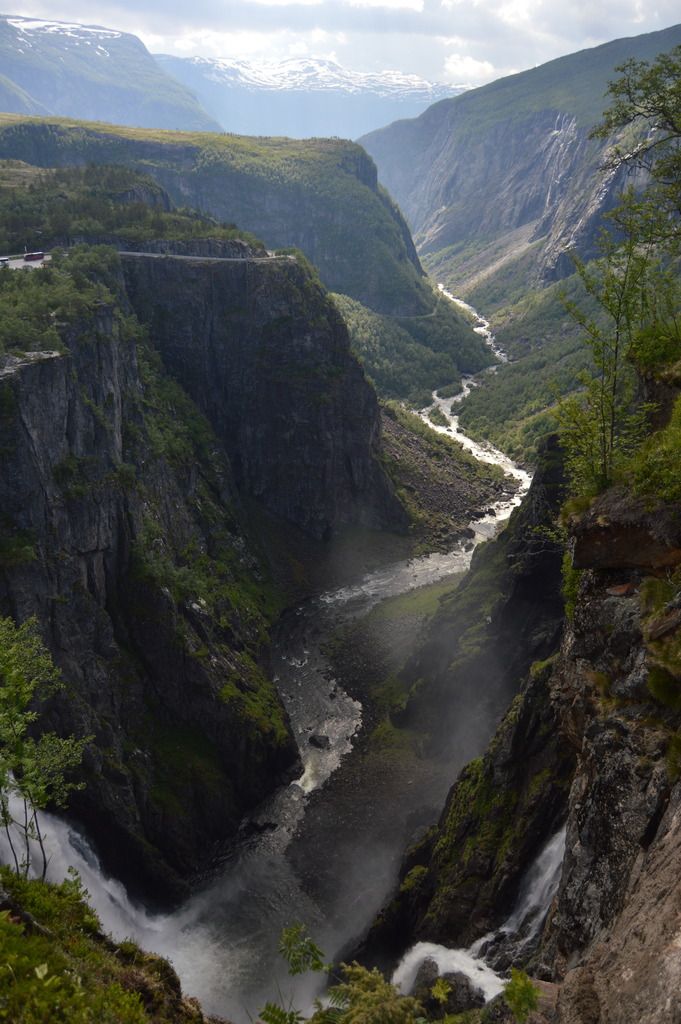 OBLIGATORY CAR CONTENT: The roads in Norway are incredible. Neverending curves and, for the most part, very smooth. The only downside being the posted speed limits; the highest I saw in the first two days was 70kph. However, there are many instances where there is a sign saying the speed limit ends and no more signs posted. I assume there is some accepted standard that you aren't supposed to exceed in these zones, but I decided to play dumb and push the Audi a bit.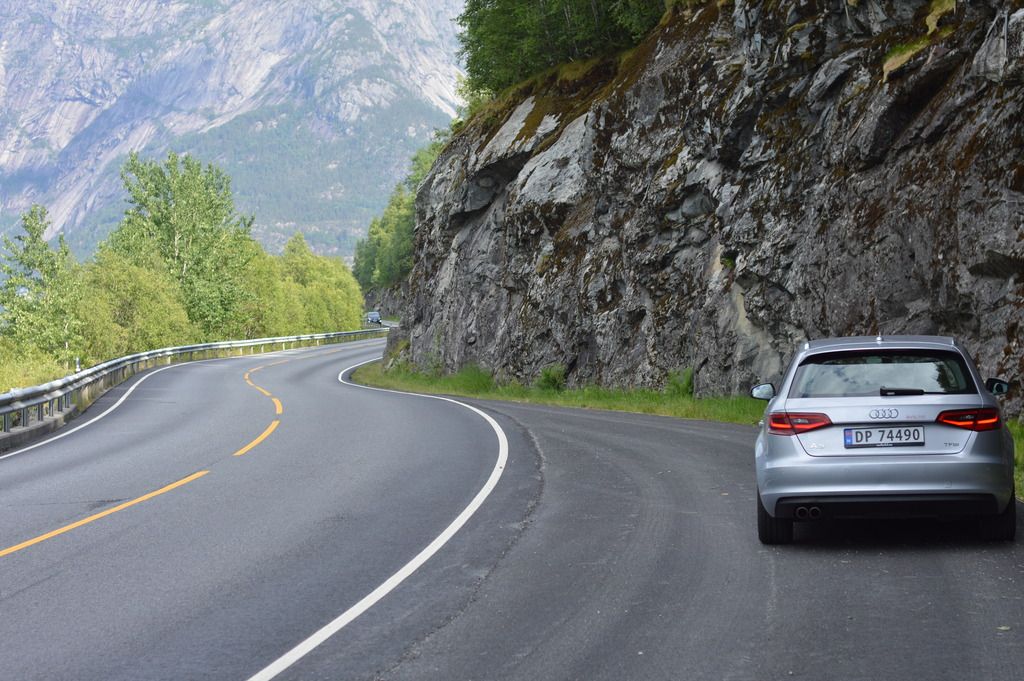 The other thing worth noting is that the roads get quite narrow sometimes: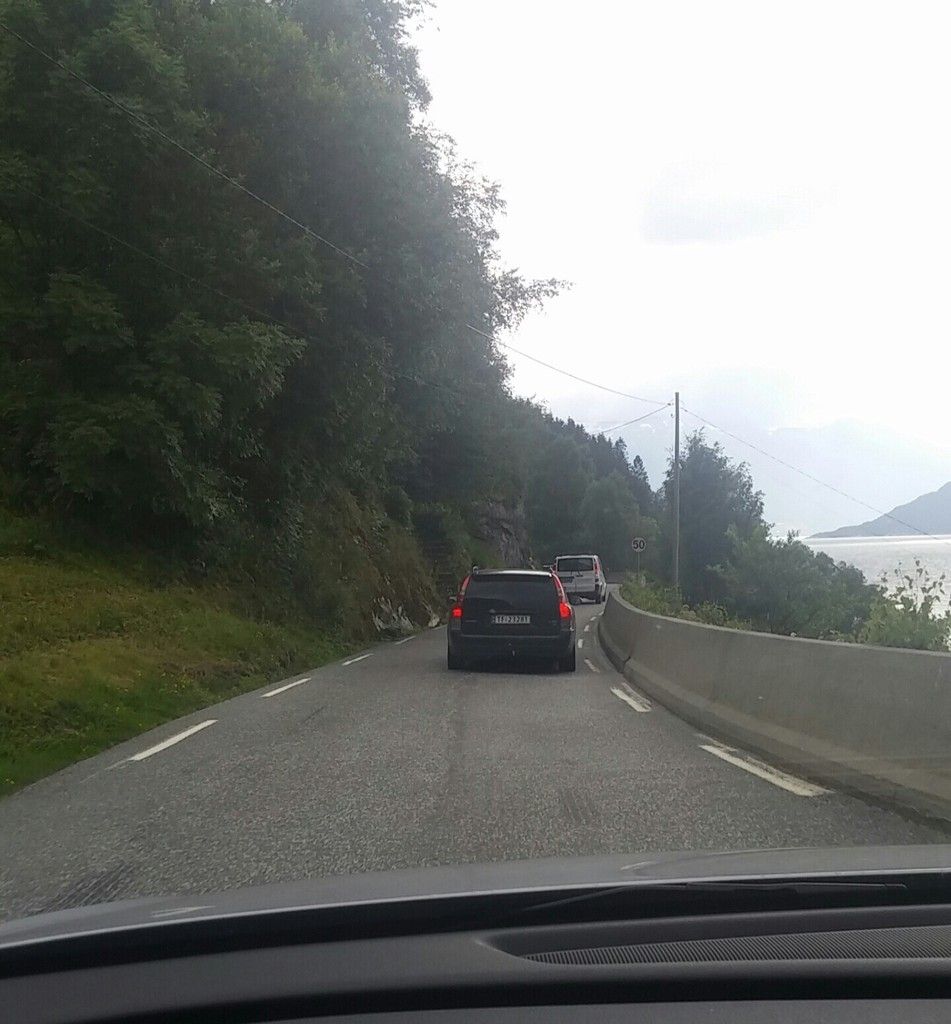 This would be fine if it traffic was only going one direction, but that was not the case. Many pucker moments were had when cars came the other way.
Anyway, back to the story. My overnight stop on the first day was Odda, and there is a glacier with a hiking trail leading up to it nearby, so I decided to give it a shot. I get to the trailhead and set off around 7:30pm. Seemed a bit late, but I knew it wouldn't be dark for a while so I went for it.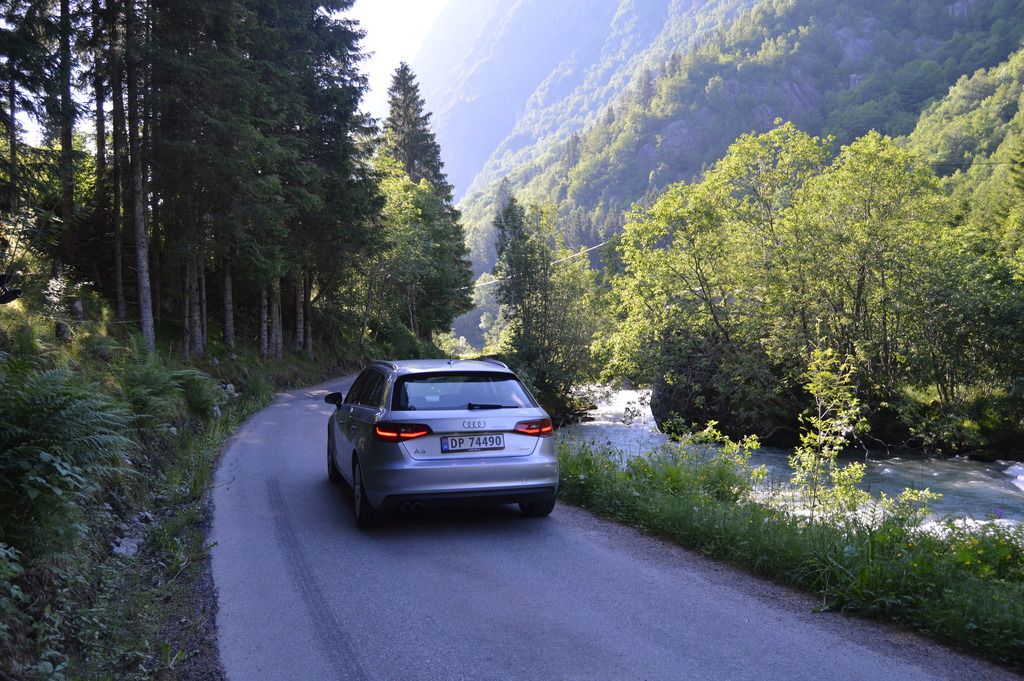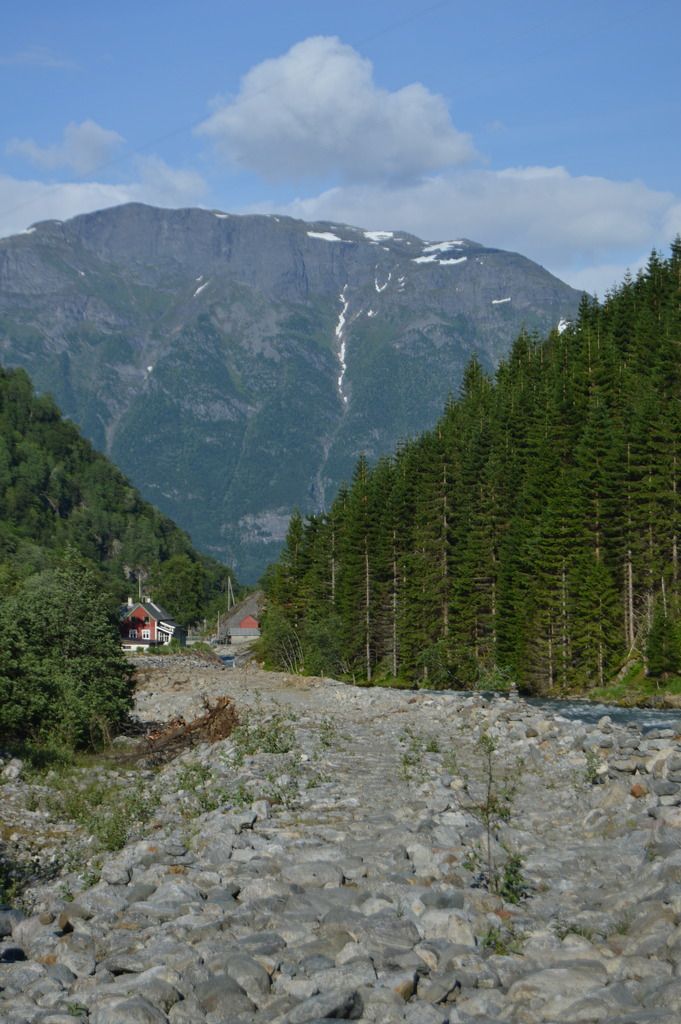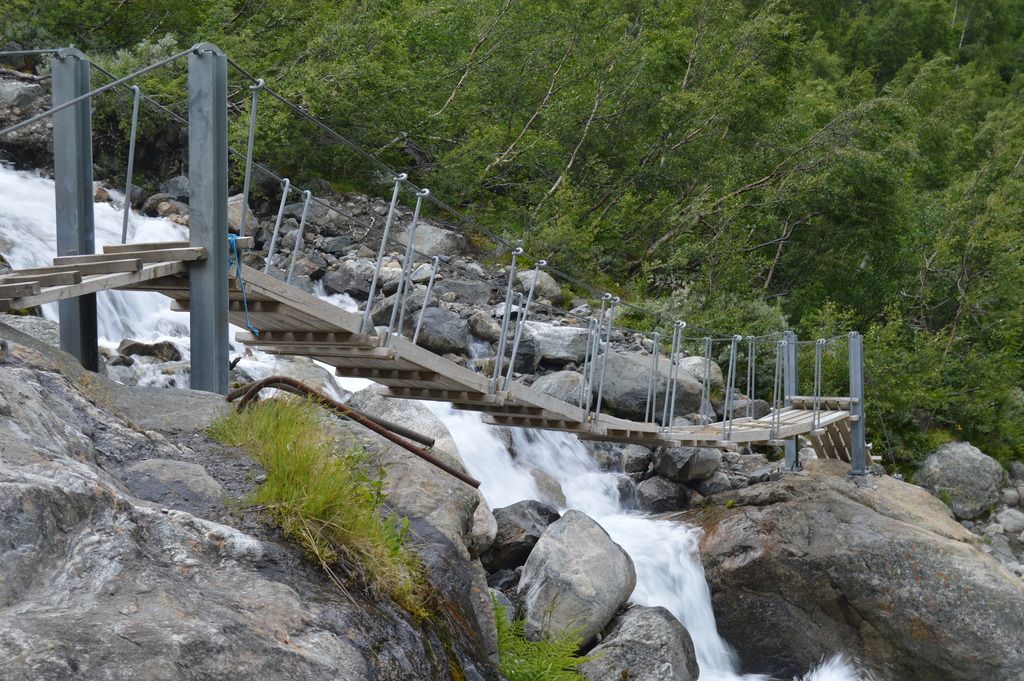 I was really hoping to cross "touch a glacier" off of my bucket list, but this downed bridge kept me from crossing the stream.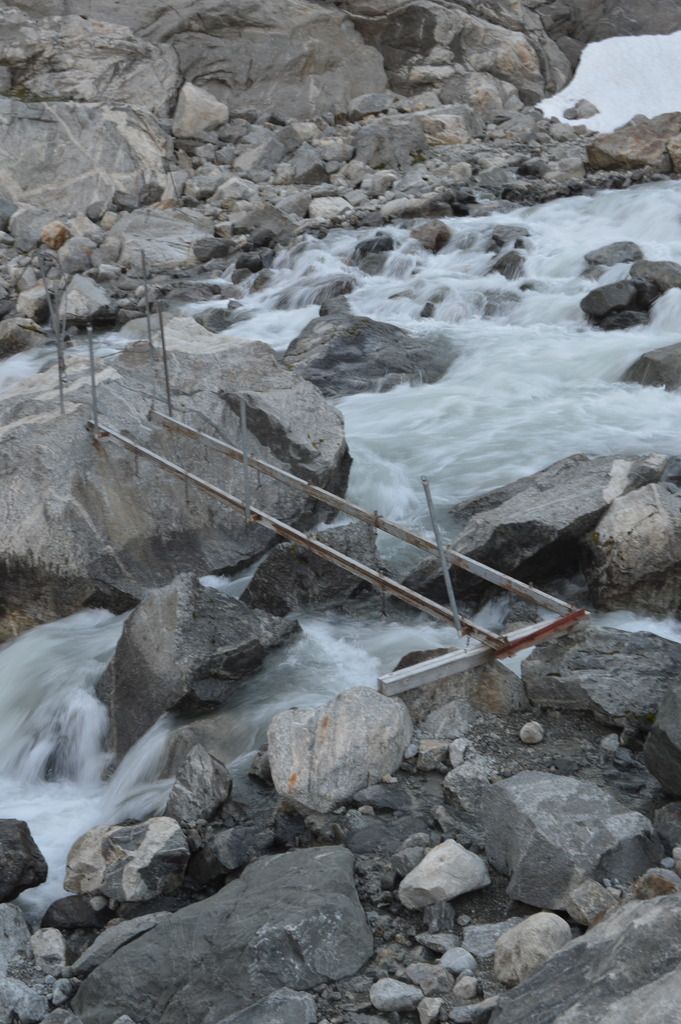 Despite not being able to touch the actual glacier, I drank some glacial water from the stream and enjoyed the view for a while.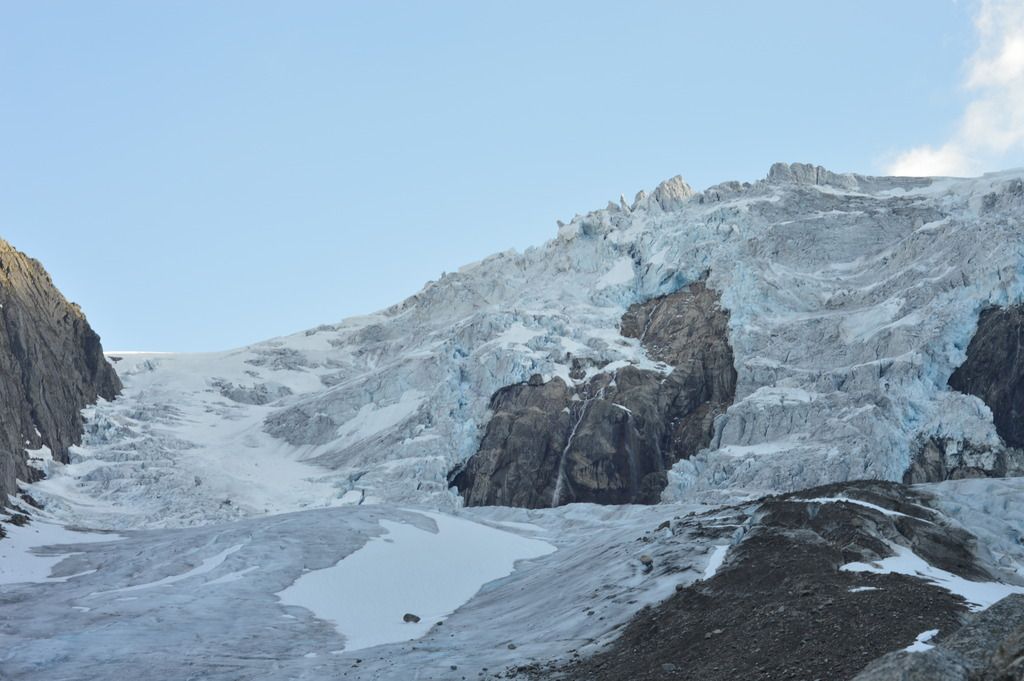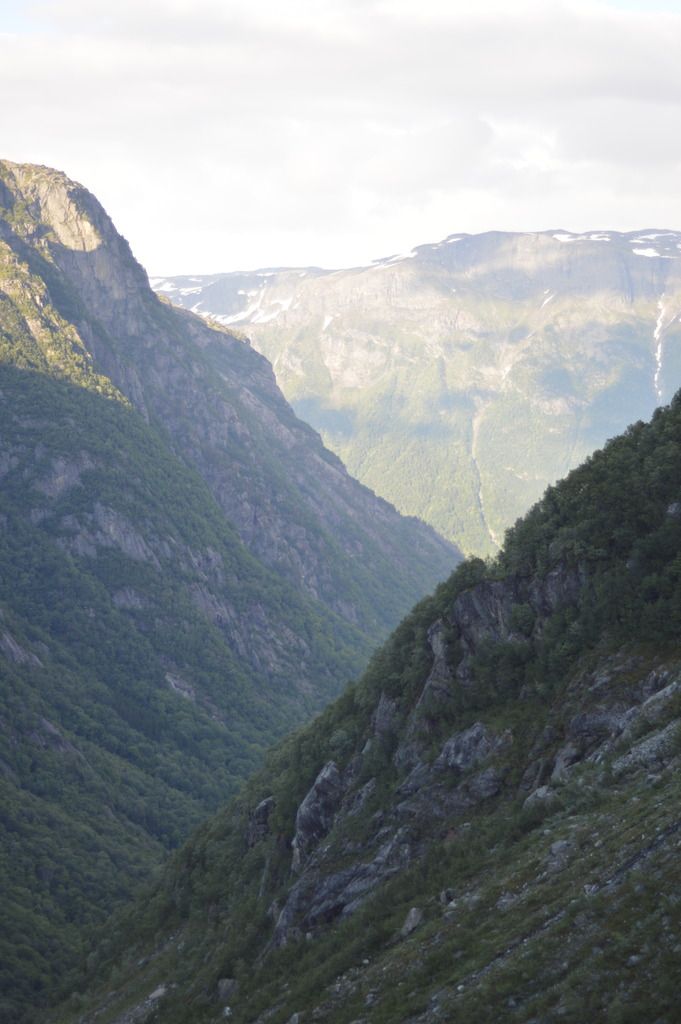 SIDE NOTE: the Norwegians really have this whole "house with a view" thing figured out: