So I brought home my '68 Monza today. This used to be my dads race car in the late 70's/early 80's. This car has been sitting for about 30 years and of course ran when parked

. This car started out as a Grecian Green Monza coupe. This has a 140 with a hot cam and headers. It had a 4-speed with a 4-spider 3.89 Posi-Traction rear end.
There is a lot of work to do on this car. My dad had a few custom touches done to this car. The most obvious is the Fitch-style Vent Top Roof that is wrapped in Red Vinyl
. The other is the air intakes on each rear quarter, molded splash guards on the wheel wells, and a spoiler molded into the decklid like a Yenko Stinger. The pearlescent paint is in pretty poor shape from sitting for so long.
The interior is shot, the engine compartment has seen better days, and everything sheet metal underneath the car needs to be checked out, because this car sat in a storage space that flooded for an unknown amount of time. Luckily, it only flooded up to the very bottom of the car, unfortunately, the sheet metal needs to be checked.
Anyways, here are some pics of me bringing home.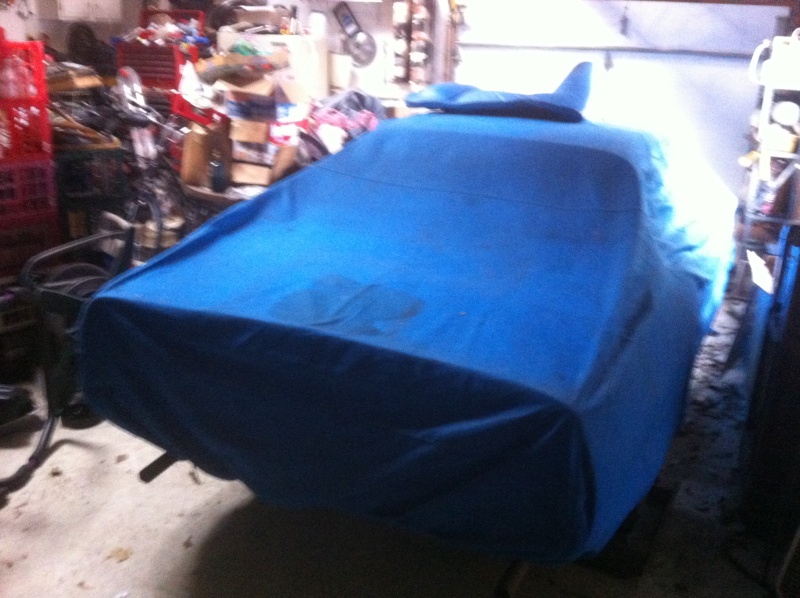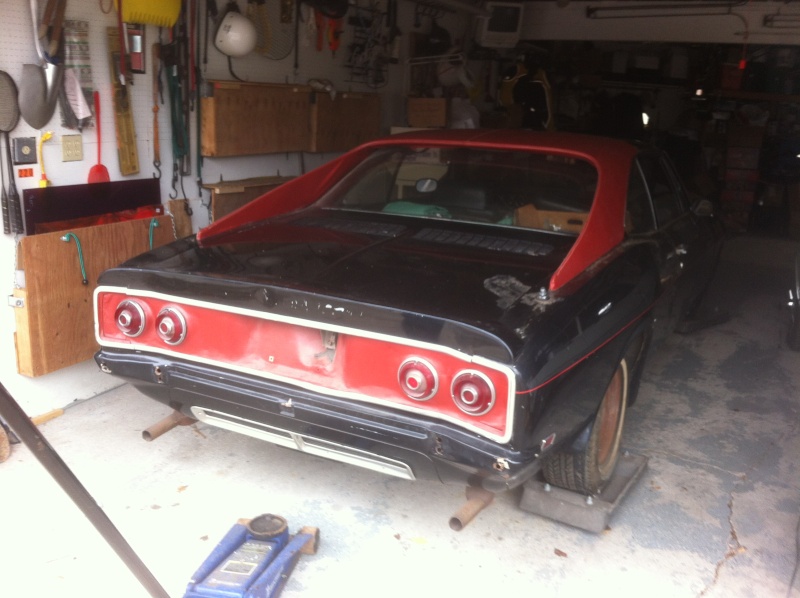 My dad's tow pig.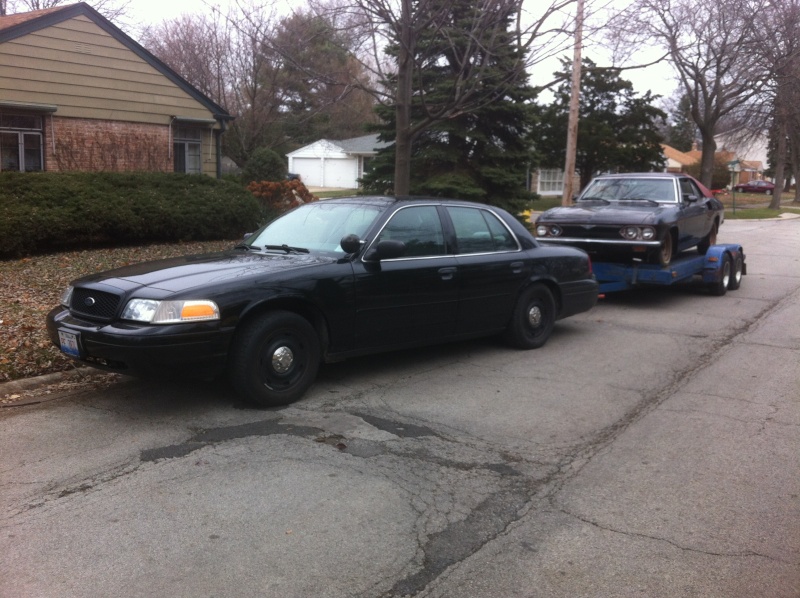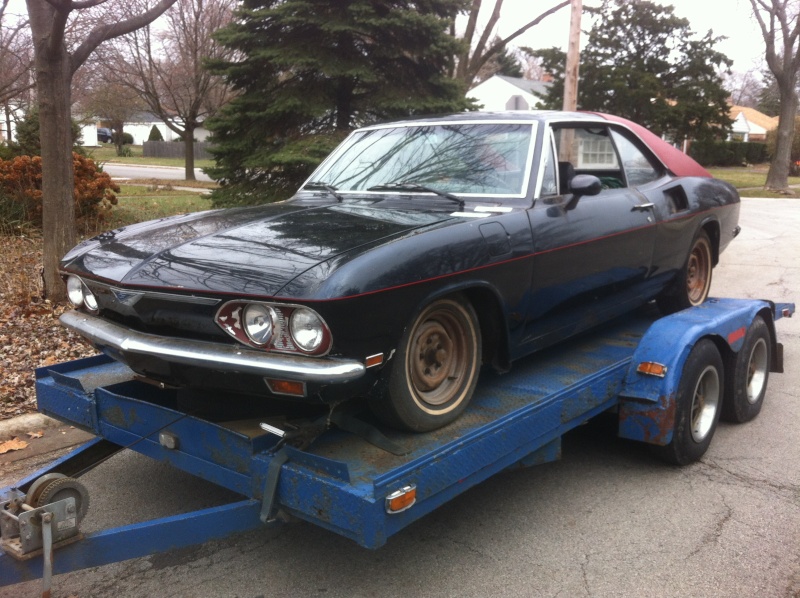 Got it home to my garage.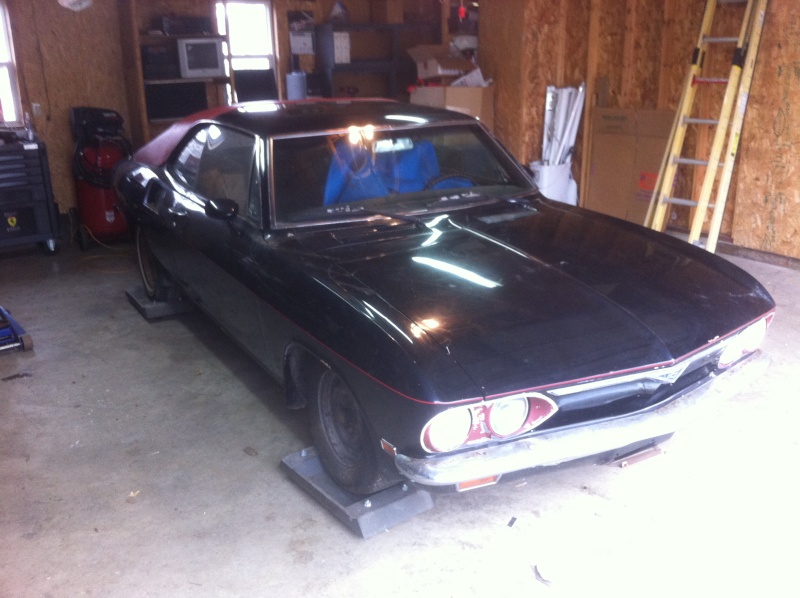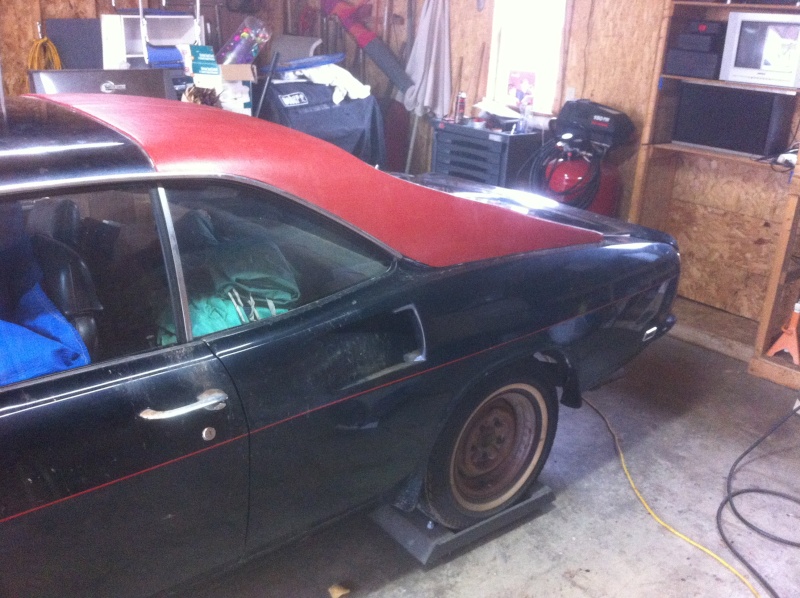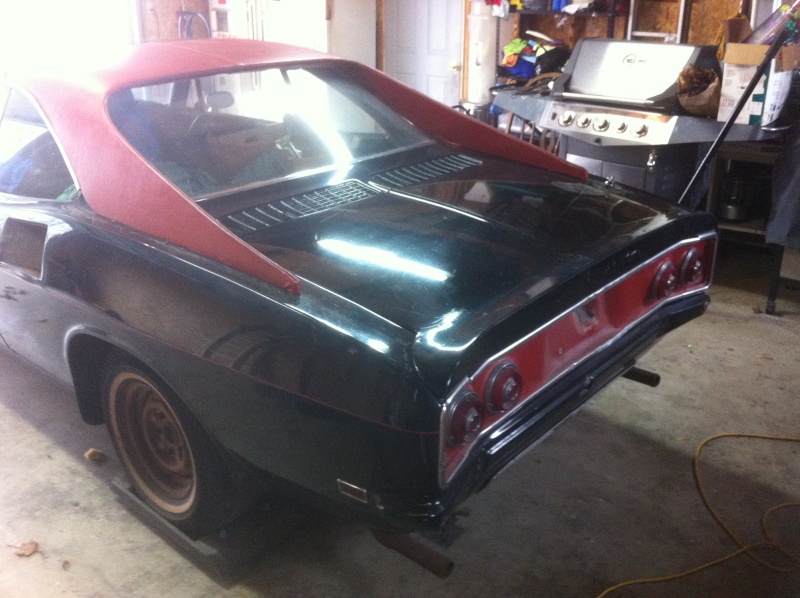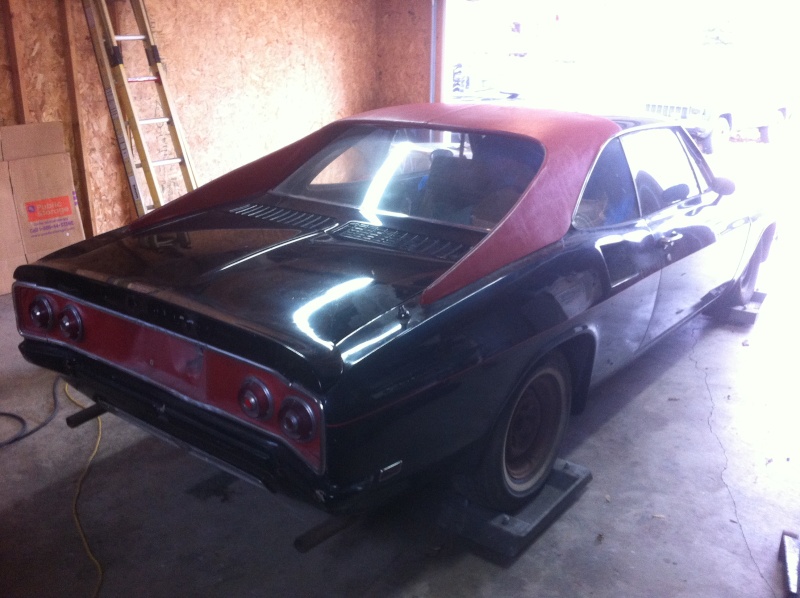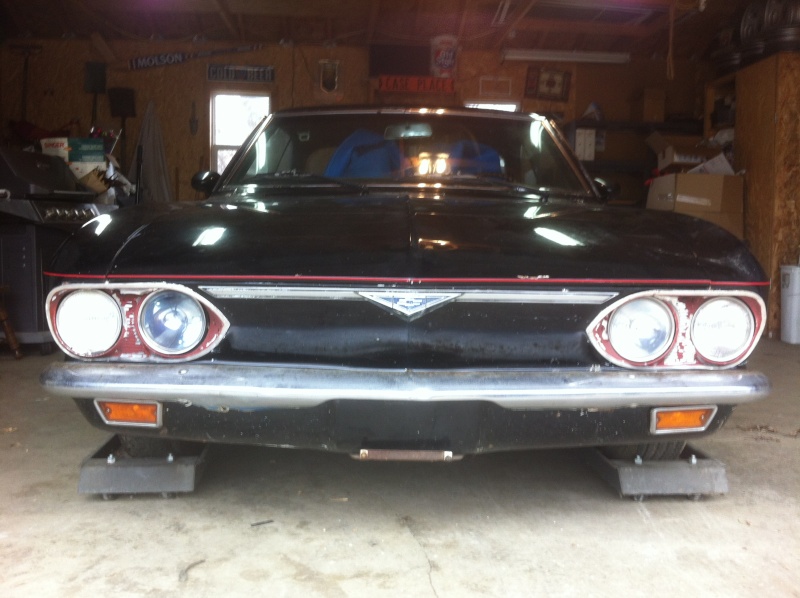 This is my crappy engine compartment.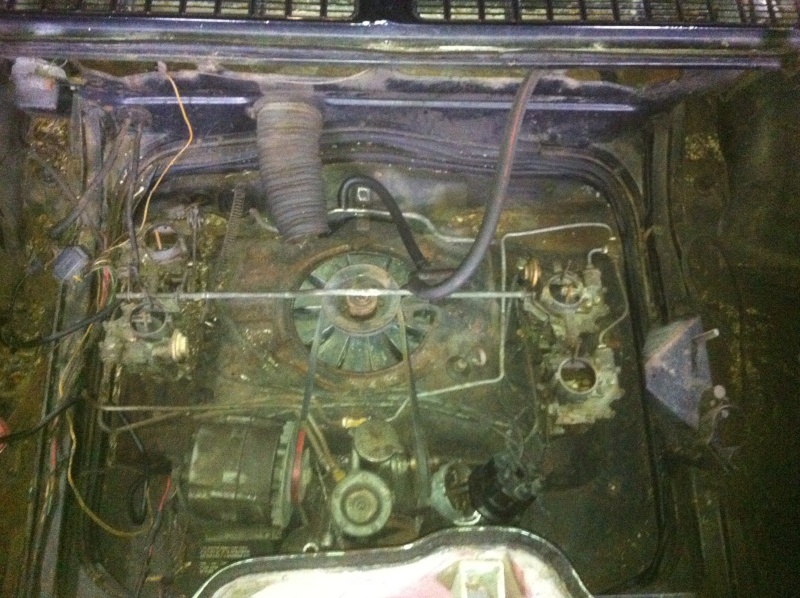 I hope to work on it little by little when I have the time.