I've given up on riding motorcycles a few times in my life. Minor accidents, miserable weather, and visiting gruesome accident scenes influenced me to gravitate towards roadsters rather than two wheeled conveyances. In high school I got my license on a 1974 Honda XL175 that I got from my older brother. It was a great bike until I started going places on the highway. Cruising in 5th gear, it would start to bog when I went up a long hill. I loved it for a couple years, then moved on to 400cc and larger street bikes as my world grew.
My most recent bike was a Kawasaki Vulcan 800 that I took in trade for a car. It was a beautiful bike, well kept and customized by the previous owner. She was pretty, but it just wasn't my style. A heavy, chromey machine that needed to be garaged and pampered to keep it pristine. We never really bonded and I eventually stopped trying to like it.
When I was recently offered a motorcycle in trade for my '91 VW Golf project car, I didn't think I'd be interested. When I heard it was a Honda XL350 and the picture showed an austere, streetable bike with accumulation of weathered, crusty paint; I thought, "Yes. Yes, this one works for me."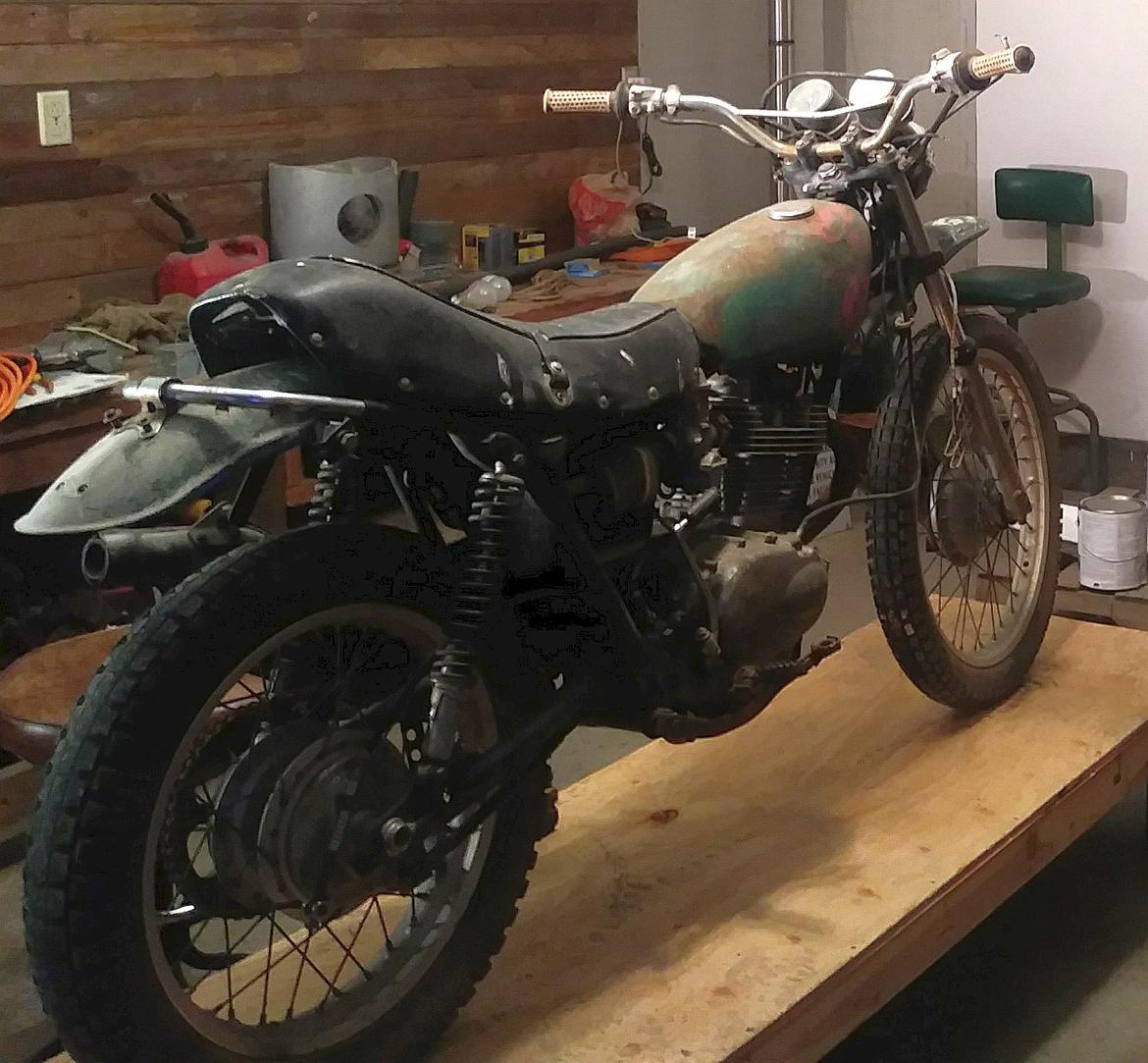 I plan to use this bike to get around town and to explore trails and back roads across NE Oklahoma and NW Arkansas. My first goal will be to get it street legal and running smooth. After that, I'll figure out what to do for ridability and cosmetics. I want to keep a rat rod feel to it with reasonable function and reliability.
Here it is when I first picked it up. New tires, brakes, and chain. 'Simplified' electrical system. A box of parts including instrument cluster, stripped out wiring, and headlight. It runs, but it's a little rough and fouls the plug.