Rooting through some old pictures and found some from my carbine build. Figured screw it, I'll do a non-car build thread. These are fun.
Before we begin please understand there will be a firearm in this thread. If you do not like firearms I respect and understand your opinion, but this is not the thread for you, please feel free to check out my $2015 challenge build thread here or look at this neat picture of my time working with a federally-protected endangered species. Or go buy one of these clocks so I can afford to work on my car again and I won't have to drag up old pictures of old builds.
A few years back a friend of mine brought me to his gun club for a competitive carbine course. He loaned me one his Bushmaster AR-15 and the two of us ran the part obstacle course part shooting range event together as a team. We did OK. However the borrowed rifle I was using rang up around $2000 with another $800 at least in optics on top. Ir was fun, but it wasn't that fun. I began to wonder if I could do it for less And set out to find my own rifle.
I would need something magazine fed and semi-automatic. Reliable and cheap. And something that would really sting the arse of everyone else there. I set out to find a Yugoslavian AK-47. The Yugo's are pretty good, but cost moutians less than the Russian Saigas and Chinese Norincos. But with a democrat in office the gun-nuts were going crazy and even these were getting up there in price. Almost a $1000 a piece.
I did however manage to find a well worn Romanian WASR-10 for just under $500. It was a numbers matching 1980 model, manufactured in Cugir and imported by Century Arms International. Most importantly, it was stock. It quickly became mine.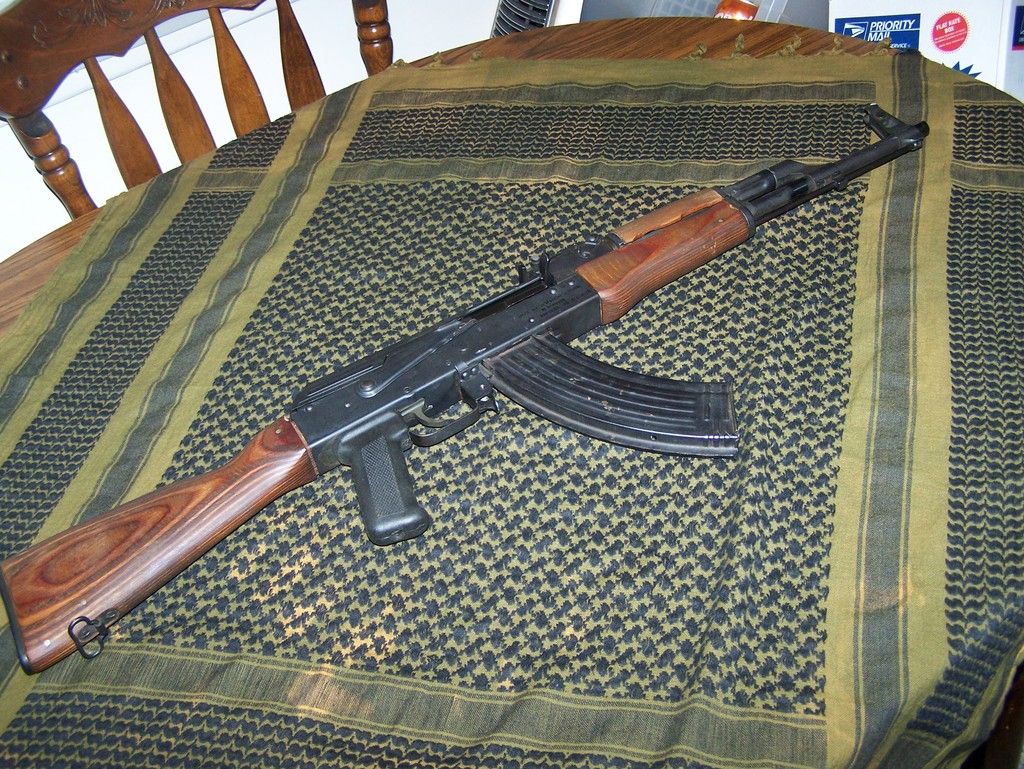 I knew it would need an overhaul to be competitive but I was only at half my budget and I had one of the most reliable platforms on earth. Now all I had to do was make a plan and get to it.