*hits echo pedal*
Iiiii Haaaave the Powerrrrrrrr!!!! - on.
*turns echo pedal off*
So after a few minutes of making the wire-nut last connections and checking to see that the wires that were not connected to anything (about a half dozen from the LeBaron harness- many of which will get used, but don't have mates on the stock rampage and 2 from the Rampage- one that I think has to do with the AC and another that I think is the water level warning light switch), I screwed the bulkhead connector back in, grabbed a battery, and hooked it up- and nothing happened. I then checked and found that the battery was mostly dead- so I grabbed a jump pack and hooked it up to the battery and turned it on- and lo and behold, the car has power.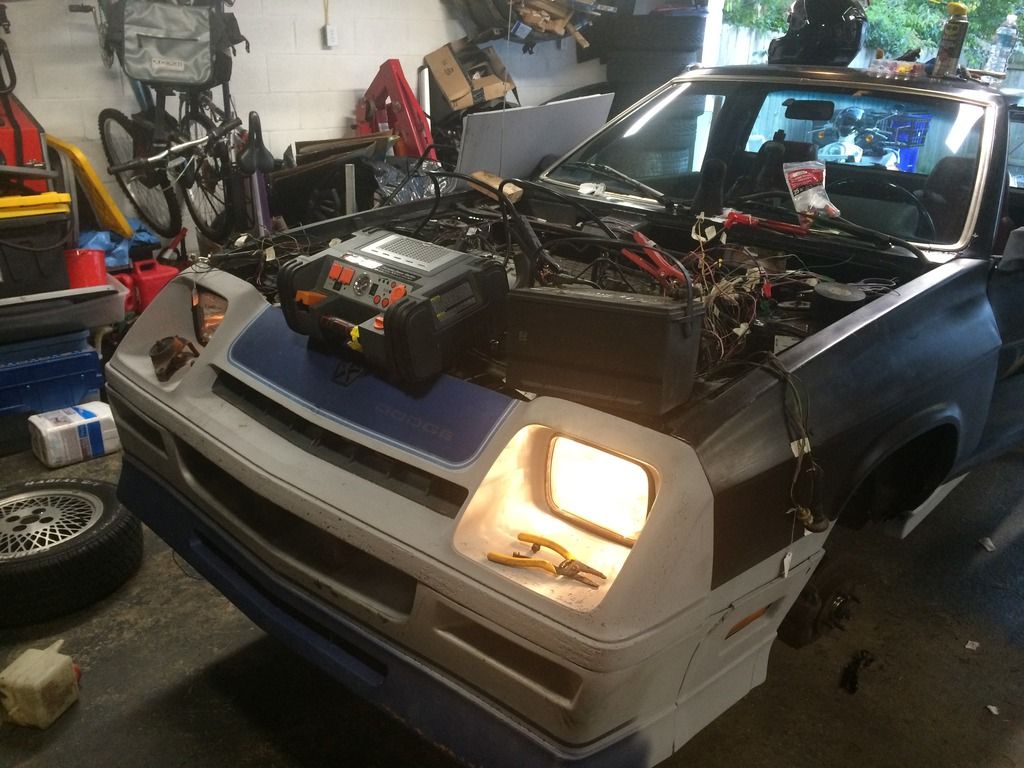 So far, everything that I tested seems to be working- outside of some of the lights I assume the bulbs are bad (there may be a problem with the front side marker circuit, not certain yet). I even got brave and hit the starter- and it turned the engine over (coil is not hooked up nor are any of the injector connections- and of course no fuel...) solidly.
So- I'm calling this a huge success so far. For now I'm going to leave the wire nuts in place until after I've gotten it started and can confirm that everything is connected to where it needs to be before soldering and shrink-wrapping the connections and wrapping up the wires and making everything nice and clean.