Since there's this new fangled Build Thread section, I figured I could contribute with my own build thread. I have another build thread going on another Turbo Dodge-based forum, but I wanted to put one here too for the GRM audience to see.

The car is a 1987 Shelby Dodge CSX. It is car #115, sold at Norwood Dodge (now Central Dodge) in Norwood, MA. It made its rounds around New England, and eventually I ended up buying it as a rusty, abandoned project car with lots of extra parts for $100 right here on the GRM classifieds. Along its journey from the dealer to my house, it received a host of speed parts, including some sort of upgraded turbo, a CSX/Lancer Mopar Stage II ECU, 42lb/hr injectors, and some other odds and ends like intake and throttle body port work. It also had a paint job at some point, making it all black and adding some cheesy lettering instead of the cool stock graphics.
Also, along the way, it received some other "mods" that were not so great, like the 25 pounds of redundant stereo wiring I pulled out of the car, the cold air intake made of rusty dryer ducting that went right behind the lower front bumper hole that probably just sucked up water, and (my personal favorite) replacing the stock radiator with one that was too wide, and bolting the intercooler directly to the inside of the radiator. You guys know how turbos LOVE hot air, right?

Here are a few pics from right after I picked it up in 2010. Yes, I have the 4th wheel, it was in the trunk: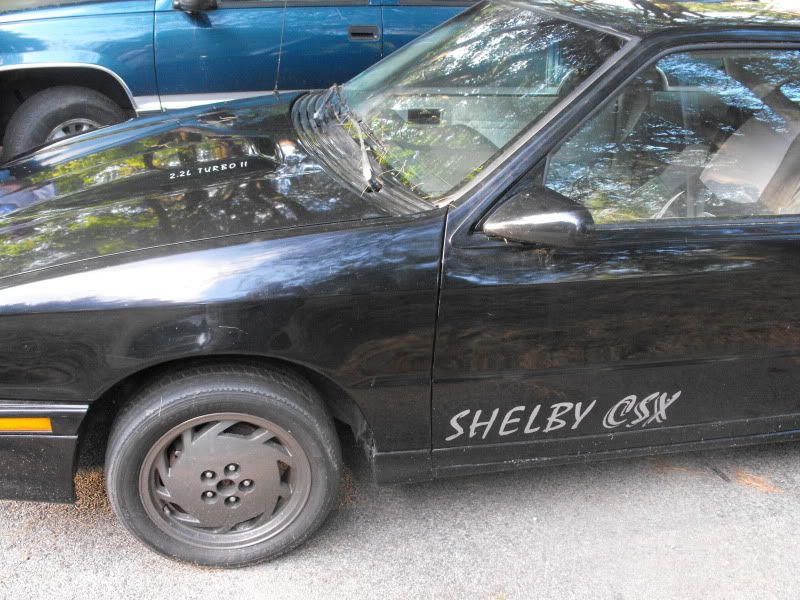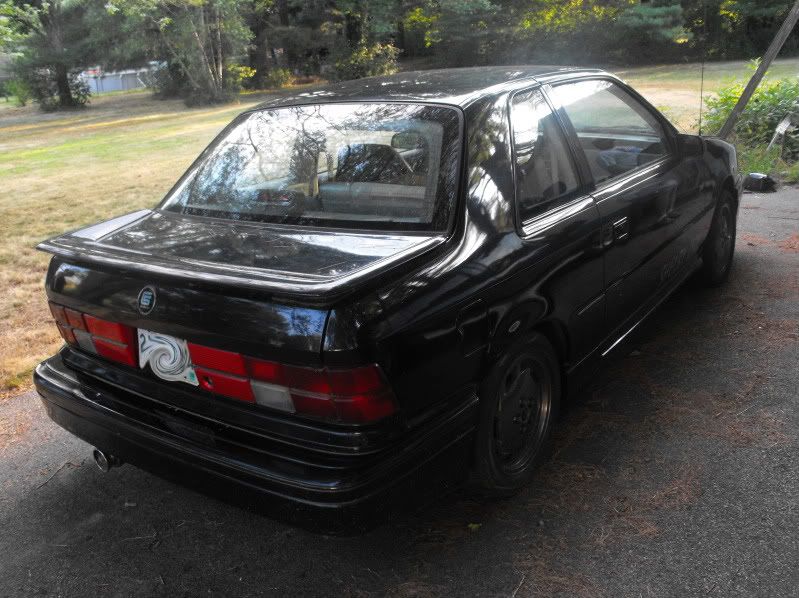 See the passenger's seat and how it's not bolted on? I'll show you guys why in a little while...
This is an engine bay shot from the former owner. Check out that intercooler and where its bolted!
Oh, and anyone wondering why I got this thing for $100... one word: RUST. There's definitely a good amount of rust on this thing. You will see soon...