It's official. I'm a glutton for punishment.
Not only did I buy a 1994 Alfa Romeo 164LS, notorious for expensive timing belts, unobtainium parts, and flaky Italian electrics, but I bought one with 206K miles on the odometer. Oh, and it's destined to be my winter car. Since I took these pictures I already had some General Altimax Arctic tires mounted up.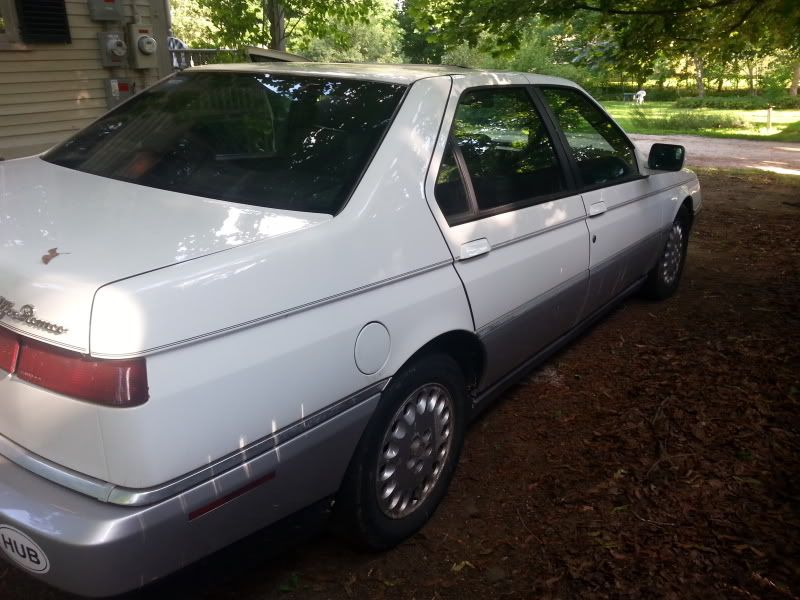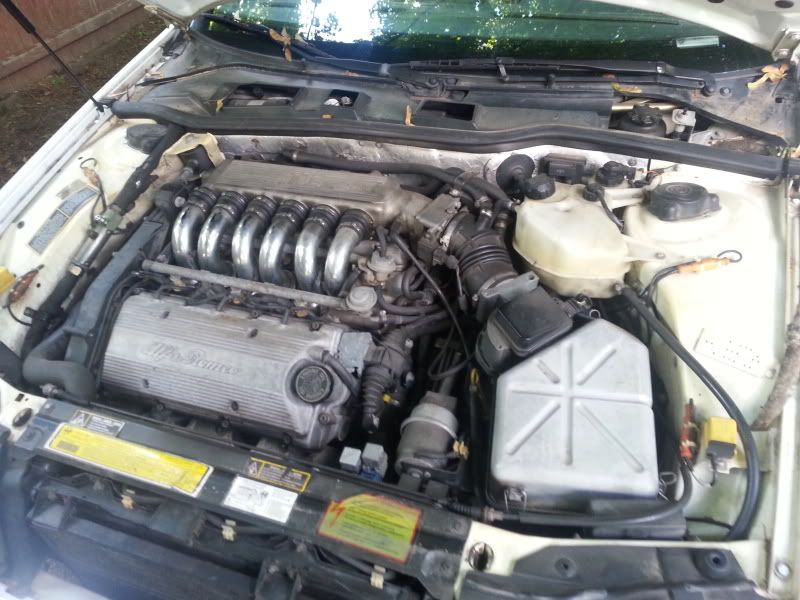 In its defense, this Alfa spent most of its life in North Carolina with a very sympathetic first owner. There is hardly any rust, a very welcome contrast to my last winter car. He did most of the work himself on the car and used OEM parts wherever possible, and sent me a long list of the services he did. The motor runs strong and makes all the right noises, and the the automagic transmission shifts fine and even has a halfway decent sport mode that holds shifts longer. The A/C blows nice and frosty and most of the electrics work.
So, what does it need? The fuel gauge, automatic antenna, and heated seats are the only electrics I can find (so far) that don't work. The timing belt will need to be replaced next year. I do need to give it an oil change and will replace the spark plugs and O2 sensor soon since those are the only parts the PO hasn't changed in a while. I will probably replace the vacuum and radiator hoses with silicone pieces. And a few trim pieces are missing or need replacing like the worn-looking gear selector and the loose center grille.
For mods, I hope to upgrade the brakes, get some aftermarket wheels that fit (5x98 isn't a common PCD over here. I might need wobble bolts or adapters to fit 5x100s), add lowering springs and sway bars, and add Quadrifoglio AWD intake runners for a 20hp boost. I will probably add an oil pan heater for winter. A more pie-in-the-sky mod would be to replace the Bosch Motronic ECU with Megasquirt and upgrade the injectors.
So, what have I gotten myself into?