In reply to Dirtydog :
It photographs well. These were the plastic trim pieces from the seat legs.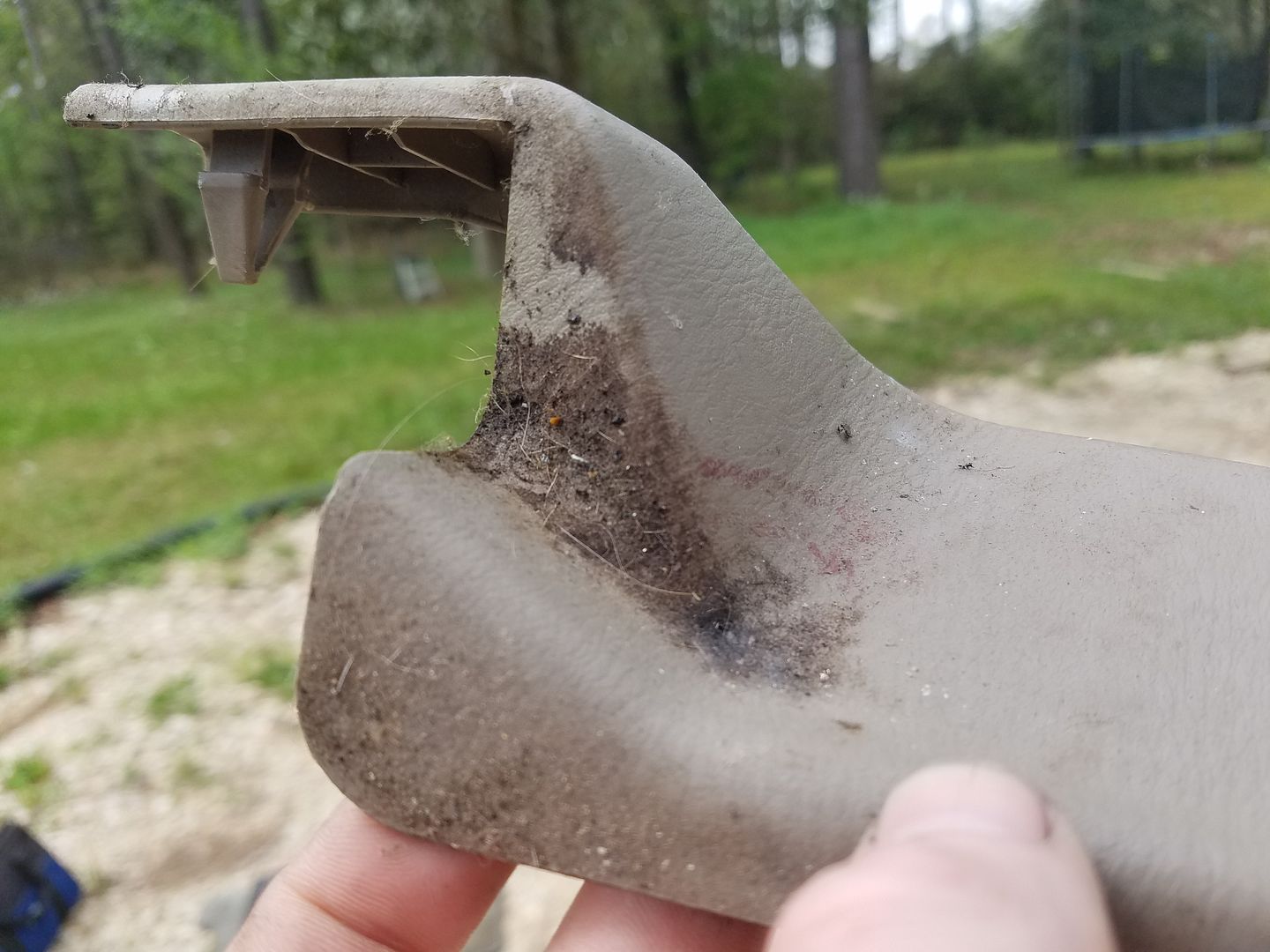 There is a LOT of nook and cranny work to do. Most of the major surfaces just have a skim of sticky and dirty that cars get when they sit outside for a couple of years. Combine that with the past use as a work car and a rallycross camper and this is where you end up. No previous owner neglect, just peeling back the years.