In reply to Papabishop :
Fluids and timing belt are next. I'm sort of going at this all willy nilly. Things need to get done and there is no shortage of things. List is getting shorter though, so that's good.
In reply to NGTD :
Yes! But in all honesty Passing it on to Patrick makes more sense. The steering wheel I got is quite good. Send it to him and maybe someday It'll come to me anyway. The world is funny. Thank you very much for the offer.
The drivers door handle was broken. I picked up a new one at the junk yard. When I did that I just pulled screws from the window/regulator until the glass fell down far enough that I could get at the screws for the handle. Trying to do things logically is harder. I ended up with the glass like this. I couldn't pull it all the way out with the regulator still bolted to the door and I didn't want to try and figure out how to put it all back together. This worked.
This is the part that was broken. A more resourceful me would have tried to fix it with a bolt and some epoxy and then swapped it to a rear door handle and saved the $9.80 for budget. I didn't throw it away yet so that might still happen.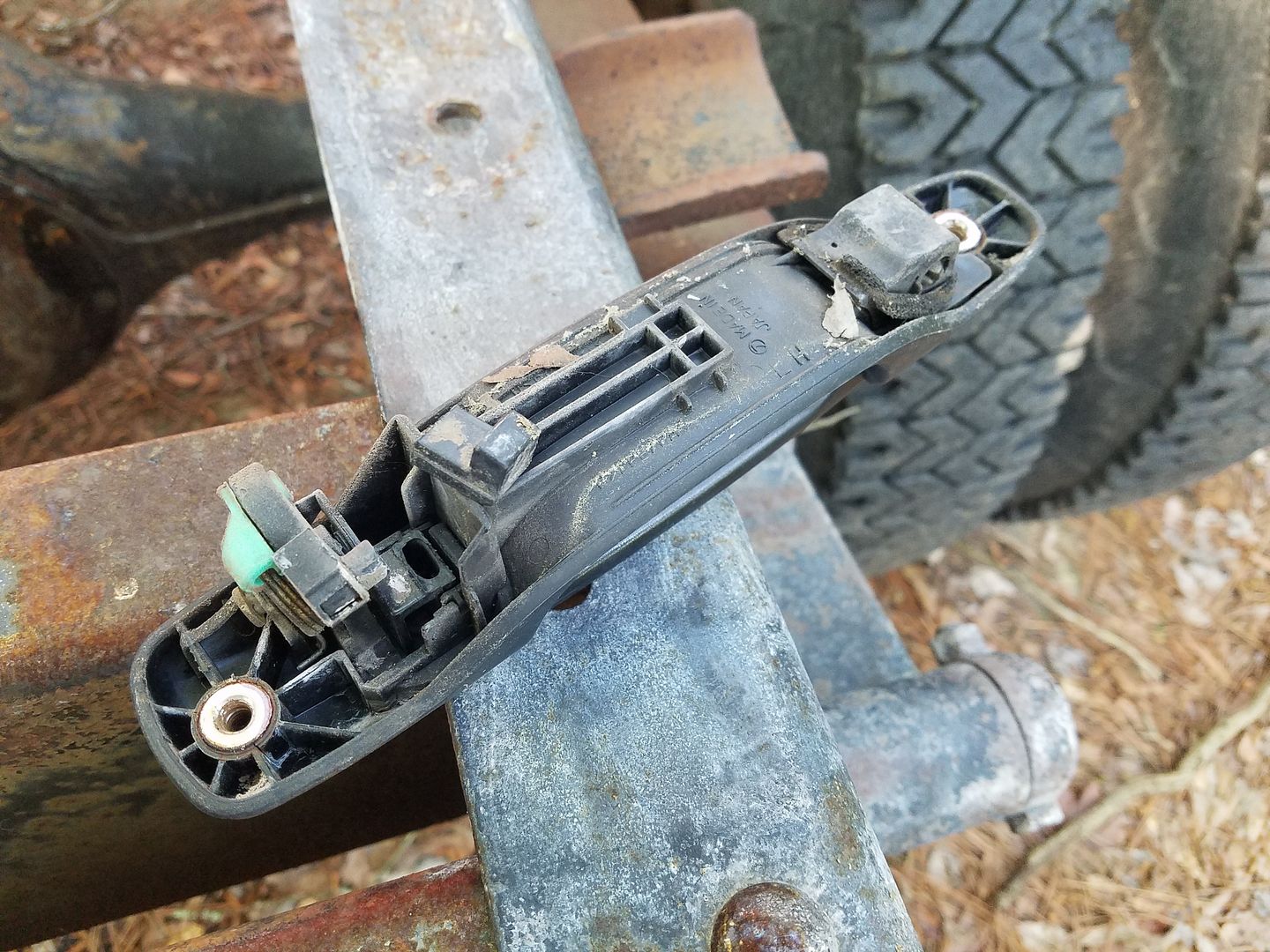 Carpet went back in. Not perfect. Quite good. I'm not 100% sure it won't have to come out again but I need to get the seats out of the Grosh and that means it needs to go back in for now.
All the lower trim back in and the clean drivers seat. The passenger seat and the back seat bottom have been scrubbed and are on the deck drying. I'm still going to need to pull the back seat backs, but we'll save that for another day. I'm getting itchy to drive this.