Back from One Lap. Let's see if I can't get this off the lift.
Clamping the bushing in the vise with a piece of old belt and prying did the trick.
I put the rack back together but forgot to take pictures. It's all fairly straight forward. I hope. Still need to put the inner tie rods and boots back on. I'm trying to remember if I thought I needed new inners. Crap.
Then I modified the cross member so that I can get a regular nut with a wrench in place of the old captive nut. A bit ugly, but I think it will work.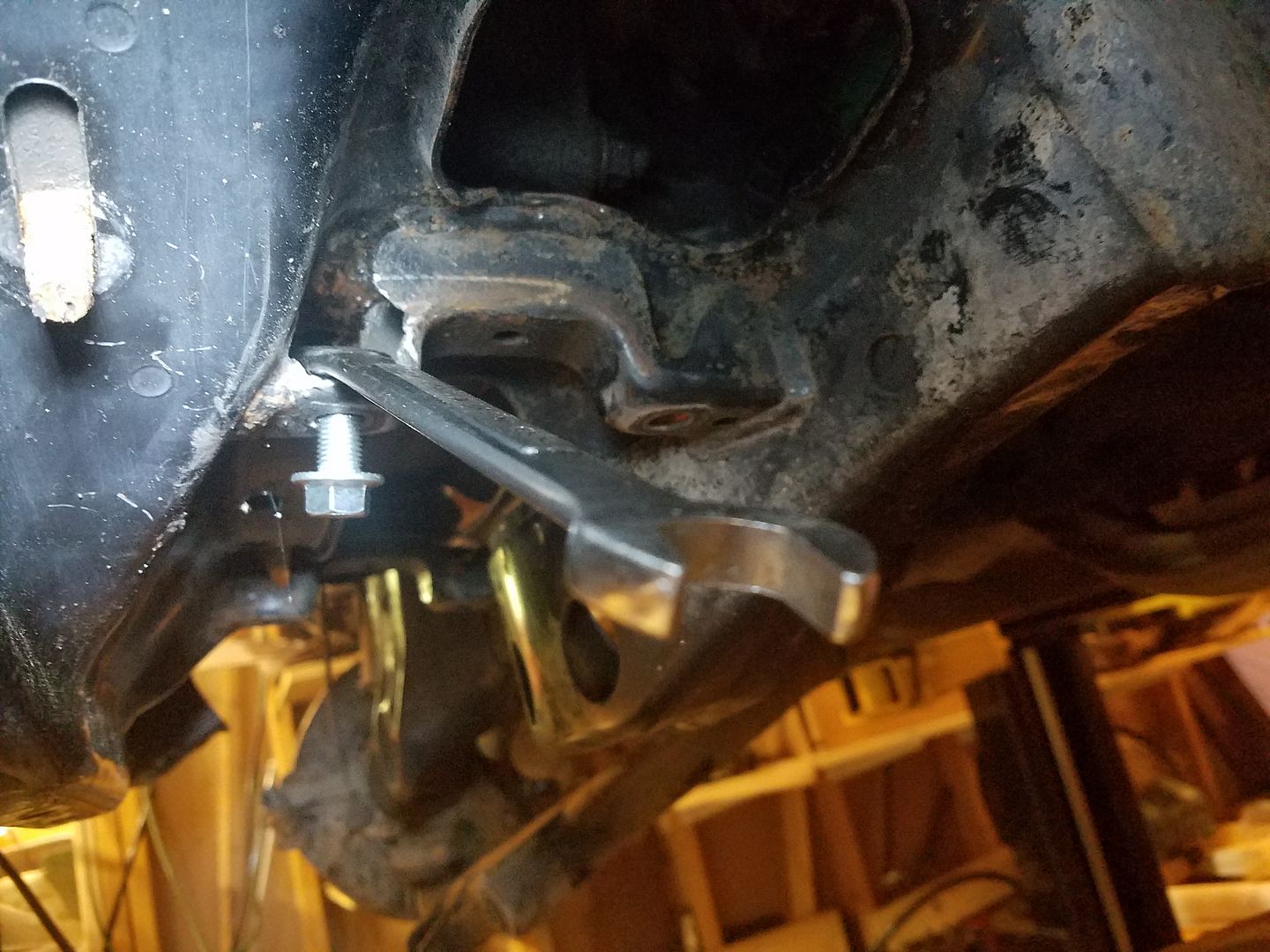 And new inner boots on. The passenger side axle would NOT come out of the hub so I just replaced the inner boot with it hanging from the hub. One of those "problem for another day" things.