So, just joined because I heard this was an amazing forum for help with builds and getting stuff done. Moving on to the build now.
So, I have been DD'ing a 2007 Scion tC since January of 2010. It was my second car after some chick t-boned my Ion, thus totaling it. Being a tC owned by a (now) 21 year-old, it had the typical stuff. Tein springs, 17x7.5" alloys, blacked out taillights, that stuff. The original plan was to do a DD autox build.
But, then this happened: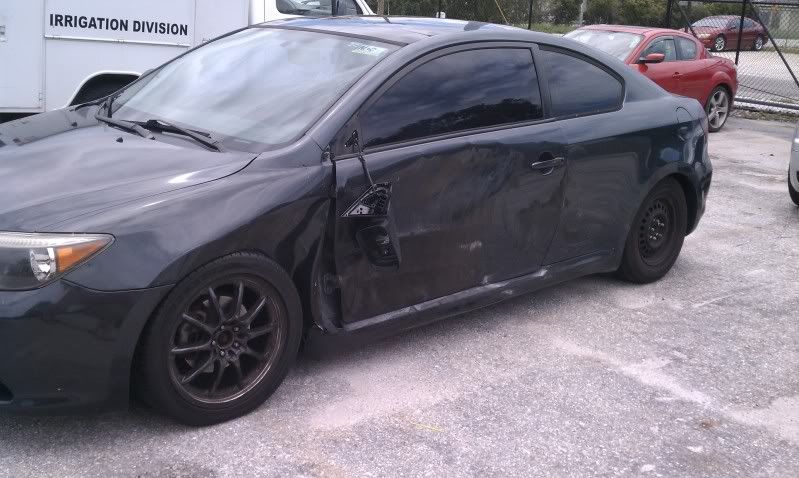 Yep, that's a semi right down the side of my beloved tC.
I told myself, "If the car makes it through this, i'm doing whatever I want to it!"
Well, it made it through, so i'm following through with my promise to ressurect the car. This time, going with SCCA prepared rallyx instead of autox.
So far, I have acquired new rims (old ones were damaged in accident), a set of stock springs, removed the door panel's (aesthetic reasons) and fixed all the small issues with the car. Future plans include: roof rack so that I can carry a set of 15" steelies to run, bucket seats, harnesses, gutted interior, CAI, exhaust, and, anything else as I think of it or need it.
So, there y'all go. My first build, and a ressurection of my DD. Any tips, hints, advice, criticism, etc. is appreciated.