Cross Forum topic that I originally posted on the Roadraceautox.com forum. But after much thought, and change of direction of the build. This will be the new home. Anyway, the plan was to build this into a EP legal autocross car, but with much thought with the money side of my brain, and what I want to do... Challenge Build sounds much better. Its all about the smiles per mile to me.
So here with go!
November 2016:
It all started on Craigslist, like everything we do in this life does already. Was just looking around, and came up on a ad for a 1986 Honda CRX. The asking price was $500, so I offered the seller a partial trade of 2 R/C Trucks (Traxxas Rustlers), and $300 cash. I thought to myself... no way would he go for that. So the next day, I came home with the CRX. E36 M3... That was not planned at all, not even close. So now what do I do with this thing???
Well, I always wanted to do some autocross. With 4 good regions in a 3 hour radius, I would have a hell of a time doing that. And frankly, trackday is too expensive for my blood. So autocross it is. But what class??? Hmmm... Open the rule pdf on the computer... Hmmm, street is too stock, street prepared sounds weird, street mod is too much street, prepared sounds fun, mod sounds even better, but I would want a rear wheel drive car for that. So E Prepared we are going! And this is with zero autocross experience at all. So why not go in the deep end??? What can go wrong.
I get the car home, look it over. Look it over... look it over some more, and more, and more to come up with a idea on how to do this. The plan was to do it as cheap as I could. I mean CHEAP! The car as already missing a front fender, had a little bang up on the body and tiny amount of rust in the rear wheelwell lip. But for $300, I could care less. Its meant to be a fun autocross car, not a show car... at all.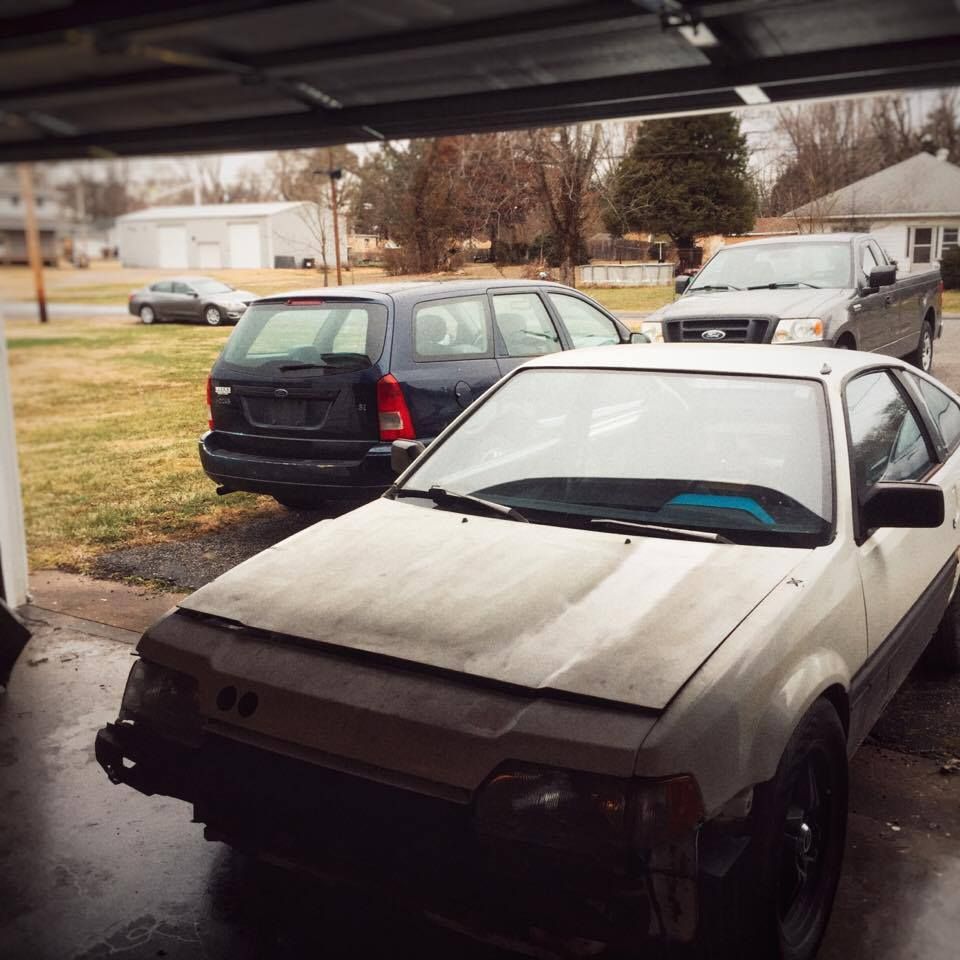 Total Investment: $300