To get started, I, along with a few friends am going to be building a '71 240Z to play with in Rallycross in and around Virginia. The car came to me as a project a customer wanted me to build for them. After assessing the car, we came to the conclusion that it wasn't the car for him. It was basically a shell that had been hit in the front and has some of the the worst body work I've ever seen, and he wanted a very nice car built. We made the decision to find him a better car and to scrap this shell. (the whole time he was in a legal battle with the person who was previously "building" this car for him. I located a nice 280Z from New Mexico and proceeded to build him a car. A nice, rust free 280Z with a built LS1 and a 6 speed trans. Full Techno Toy tuning suspension (minus the rear control arms, which I built myself).
Fast forward to now. I still have this '71 shell sitting in the corner of my shop. It isn't worth building a nice car out of, and I have been being bugged by some friends to build a cheap race car. They really want me to build a Chump Car, but I don't have deep enough pockets to run a series like that. I really want to build a rallycross or rally car out of it, done up in Datsun Works, East African Safari lineage. Being a Z head, these cars are legendary. I've also been wanting to take a car to the GRM Challenge for years now.
This brings me to questions for the group of experienced GRM Challenge builders. What value will need to be applied to this free shell? I was thinking scrap value, but I wanted input from the panel. I build a lot of Z-cars and always take the stock parts off and put new custom, or high performance parts on them. I have a decent sized inventory of "good enough" stock parts. The 280Z, previously mentioned had newish springs, shocks, and bushings on it, that we replaced with new T3 coilovers, etc... I will be buying another 280Z parts car soon as well for whatever parts I don't already have.
This is what the car looks like right now (and how it was delivered to me).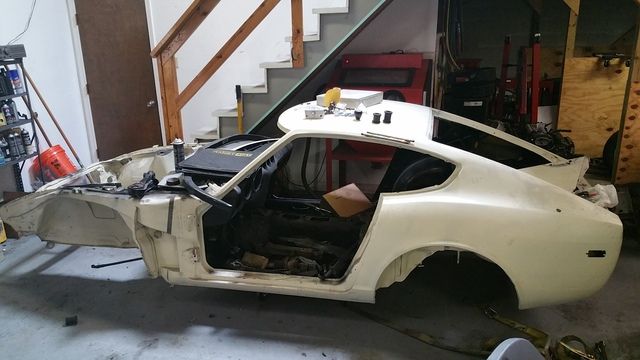 Damage to the front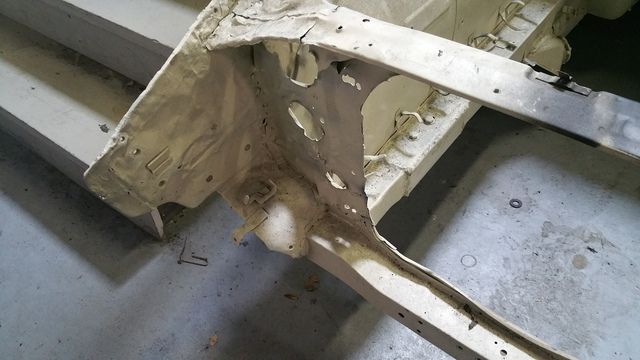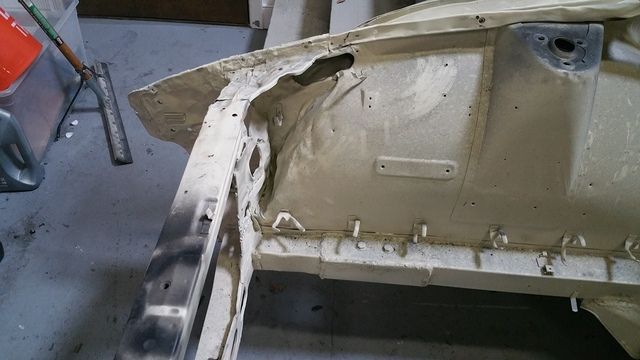 I want it to look something like this...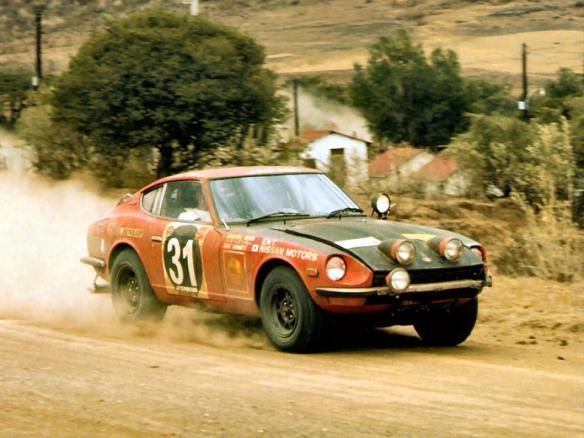 Putting 280Z suspension under it will lift it up a bit for some dirt tires. The drivetrain will be an Explorer 5.0, T5 trans and a stock R200 rear. I acquired a free V8 Explorer with a bad trans (I needed to give the stereo back to the owner). So far, I have a car, suspension, and a motor and haven't spent anything. How does that work in valuation of the completed car in regards to the GRM Challenge?