The Cheapest of Logbooks
So, a little over 2 months ago, I put a deposit on this:

Well, that's what it looked like 15 years ago- but despite the fact that it was on the other side of the country, didn't run, and looked suspiciously rusty in the pictures, it had a logbook which would allow it to be "grandfathered" into modern Rally, so I agreed to buy.
Surprise number one was the lack of a title- it was advertised as having a clean one, but apparently not in the seller's name. It took a long time to get it, and when the title finally showed up it was reconstructed, not clean. Oh well.
Surprise number two was the condition of the car upon arrival. It's much rustier than the seller let on (basically needs floors), and the wiring looks like it was attacked by meth heads, raccoons, and raccoons on meth. And the brakes and the clutch don't work- hopefully they just need to be bled...
Also, the transport guys carried it across the country like this: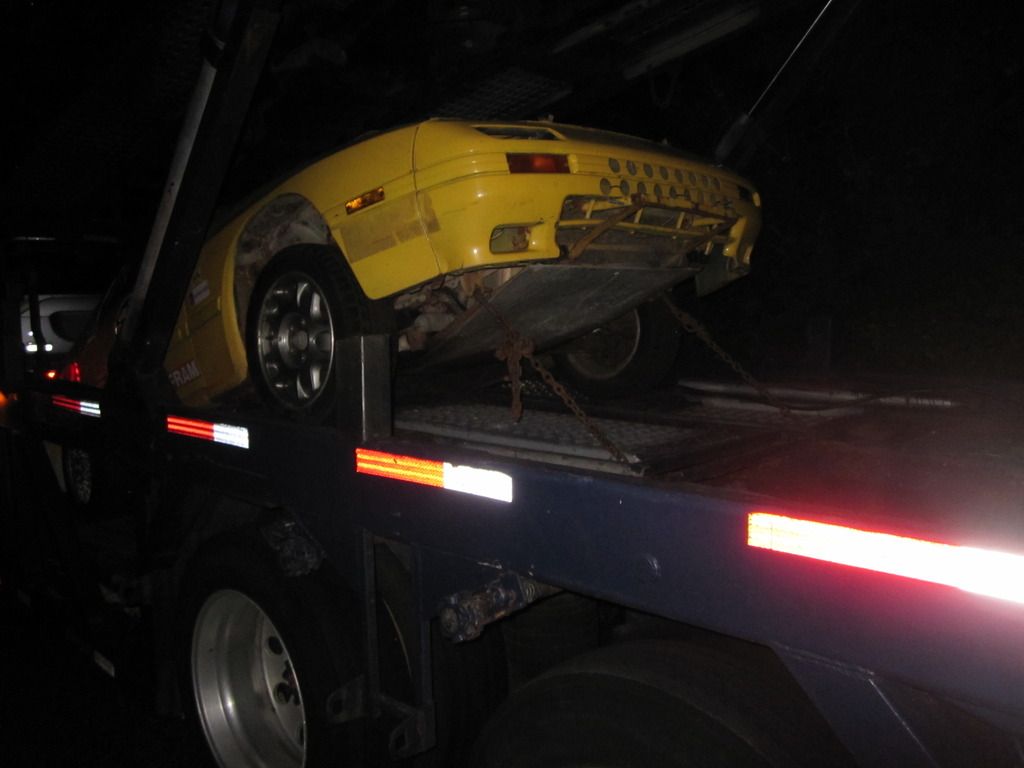 It's difficult to see, but the front wheels are off the ground and the chassis is resting on the trailer.
Here's what I found for the cage feet:

Perhaps most frightening of all, this was on the cage directly in front of the driver:
That was all last night. I didn't sleep very well- I was prepared for body damage, adding a tube here and there, fixing suspension bits... but this car is full of my two least favorite things: rust and electrical issues. At least it has a logbook, although at this point I'm not sure if I should try to get it back on stage- throwing a cage in the 2wd pickup of my choice would both be easier and (probably) more reliable.