Got it almost all the way done today. It's actually all bolted back together, but the O-ring on the oil level sensor in the pan looks iffy and needs replacement. None in stock anywhere, and none of my generics fit, so I'm going to have to wait a few days for one from Mazda. So for now it'll sit on the lift with no oil in it. :)
A few extra shots, here's the engine support: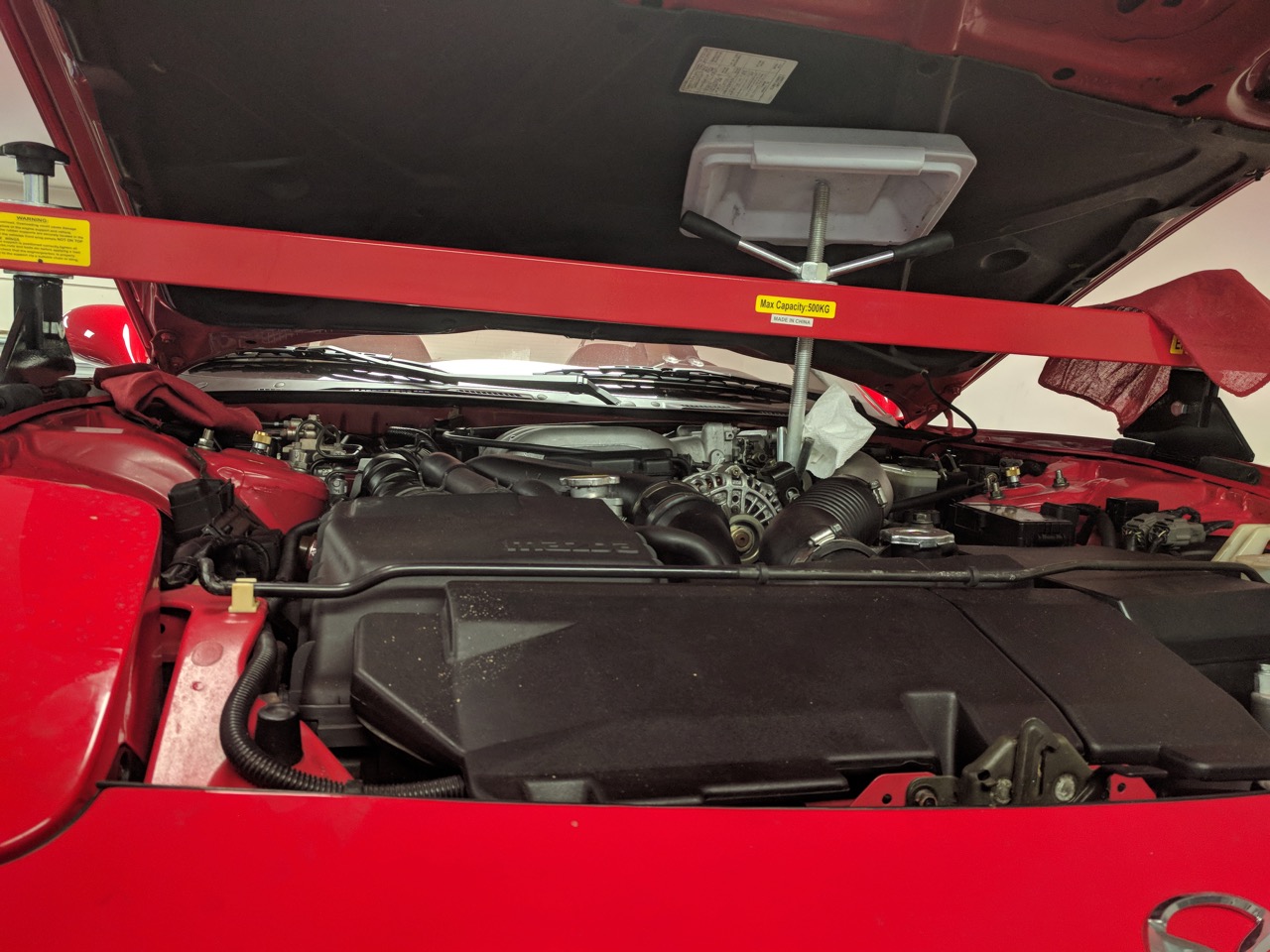 And the fresh motor mounts.