Now that I have this big ans versatile hammer we call an Arduino, everything is starting to look like a nail.
This week I decided to implement EGT sensing. I picked up a Quad MAX31855 thermocouple breakout board for 5V systems (type K) from Ebay. I already had an Arduino Uno, CAN Bus shield from Seeedstudio, and MakerShield from MakerShed with a breadboard adhesived to it from another project. I assembled these and grabbed a K-type EGT probe from Auber Instruments.
The code was easy and I quickly had my Arduino sending EGT and my MS3 receiving it.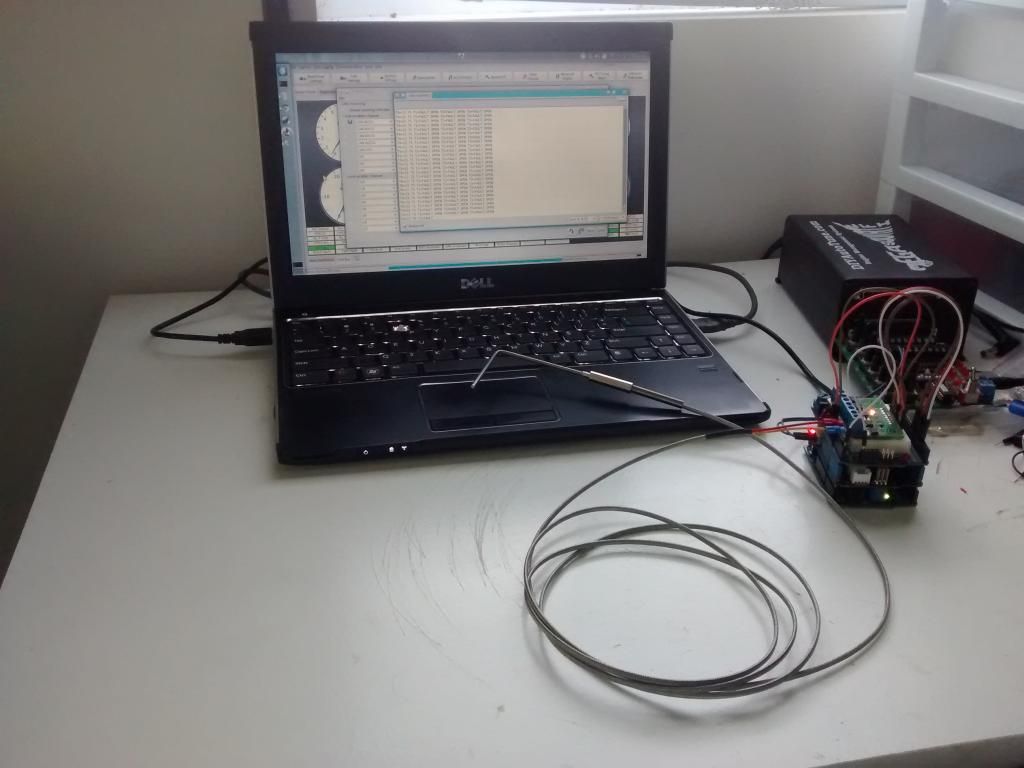 I then went ahead and installed the EGT sensor on my AE86 corolla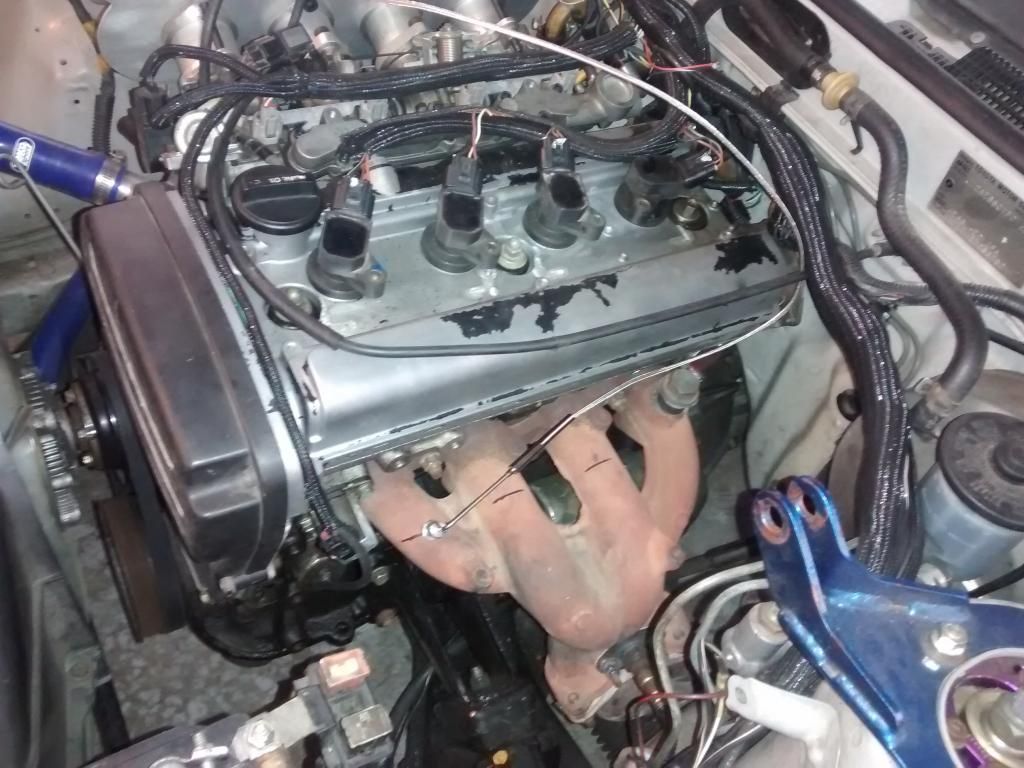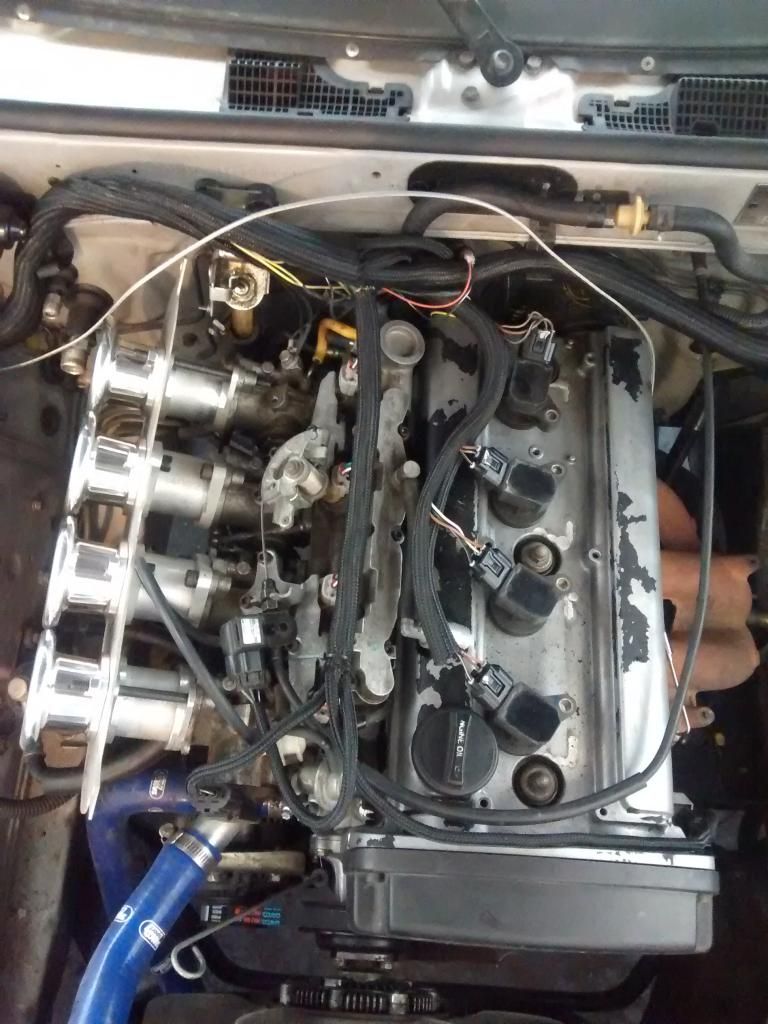 I'm confident in this, so I went ahead and ordered 3 more EGT probes, some stripboard, and an enclosure. More to come!