I have a 1985 MR2 that I've been prepping slowly for SCCA rallycross. It is somewhat less exciting that other MR2 builds that you may have seen on this forum, certainly with fewer cylinders, so don't get too excited. The road to development has been bumpy and mistakes have been made, but I think maybe I've done enough stuff to this car to justify writing it down. Maybe reading through this will even help someone else who's daft enough to try this.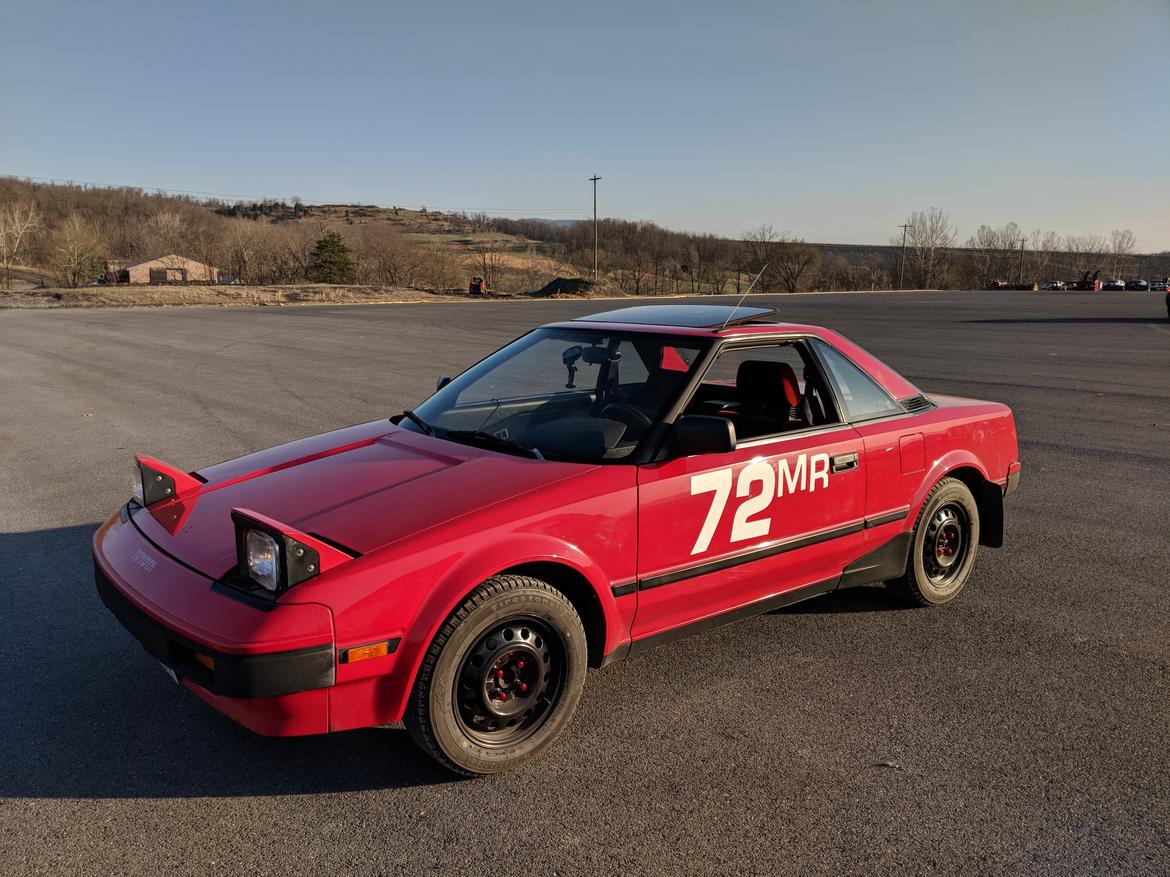 The car came from Indiana with 135k indicated miles, and included a blacktop engine, Koni adjustable dampers, Ebach lowering springs, 4 different brands of tires on stock wheels, and a transmission which wouldn't stay in 5th gear. I drove out from Maryland to buy the car sight unseen (what could go wrong), and then drove it home since I still lack a trailer. 5th gear I was able to solve with a bungy cord, and I still do that today. It's inconvenient, possibly unsafe, probably doing damage to the transmission, but seems to work.
The car was actually in pretty good shape. The interior was pretty much perfect, though it didn't stay this clean for long. There's rust in the fenders (it's been mostly cut out), and surface rust pretty much everywhere. As these cars go on the east coast, this one is pretty good. It's probably too nice to beat the crap out of it on as a rallycross car, but so be it.
There were also some maintenance items to deal with when I got the car: the headlights were blown (only had brights), the wiper switch needed work, the emergency brake lines were seized, things like that. All that's been done and more, as I break more stuff.