Well I finally bought my dream truck. After exhaustive searching for over a year I had just about declared that an FJ60 was priced too far out of my price range to ever get thanks to Aesthetic-seeking Hipsters like myself. Just as the light of hope was setting on the horizon though, a Savior appeared. While searching for a third-gen 4Runner to replace my XJ, this Red Beauty showed up on FB Marketplace's feed. Priced still a bit higher than I am willing to spend (still early out of school so on a "Student Budget +" at best) I kept my eye on it. Later, I found it posted again on a forum, this time with an asking price that was irresistible. Sure enough, 3 days later this is being towed to my parent's house.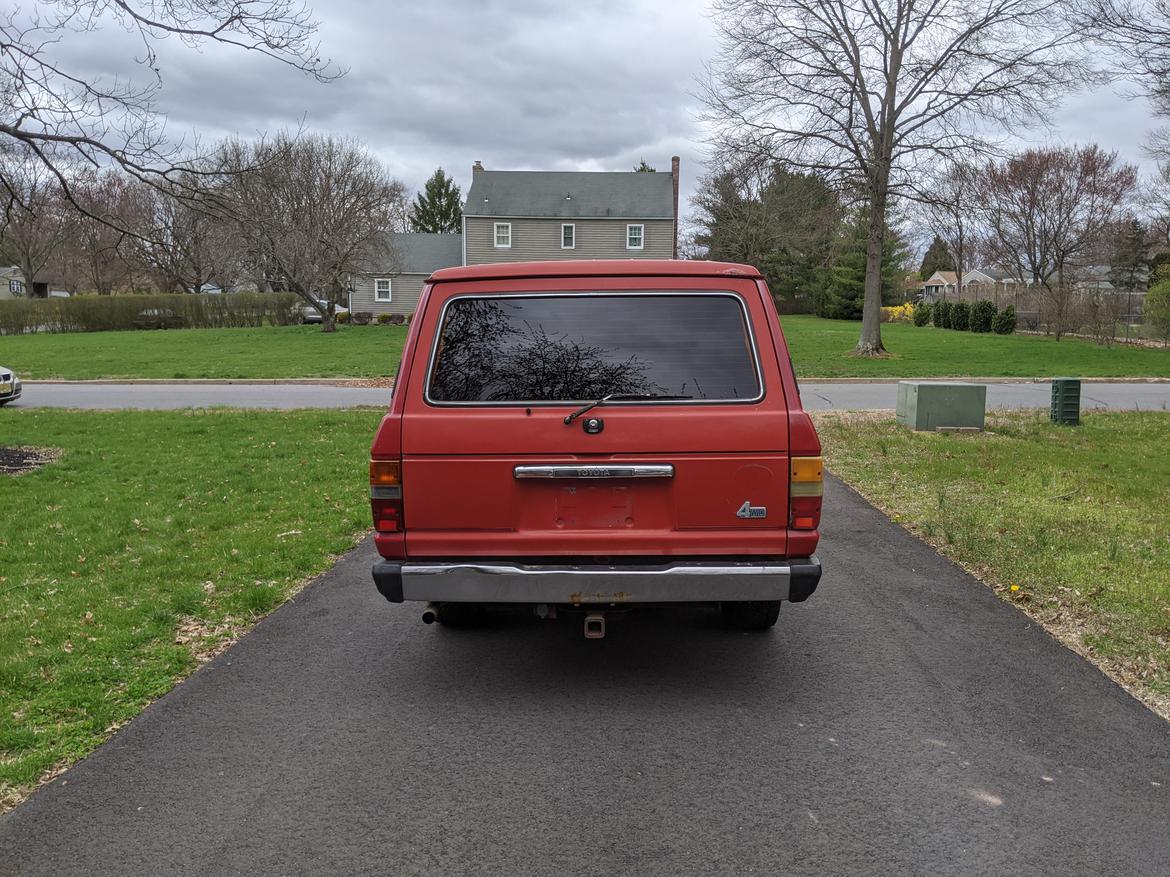 It is far from perfect. Being from the Northeast, it has rust. Less than many that I've seen, but still there for sure. The frame has been spared save for surface sclaing, but there is bubbling on the rear dog legs, one rear wheel well, areas of the rust (it fortunately hasn't made it to the roof rail yet), as well as I'm sure plenty of other areas. The big reason it was towed (as well as not having an open DMV to register it at, thanks to Coronavirus) is that the radiator had a leak on the top flange. Being that this is a dream vehicle of mine and I would like to keep it for a long while, I ordered a Mishimoto unit to replace it and began disassembly yesterday. Forgot to take many pictures but did take the skid plate and fan shroud and put a coat of paint on them while they were out. Not pretty, but effective at sopping the rust building on them.
The rad should be here Tuesday, so hopefully everything goes together about as easily as it came apart. Either way, I can't stop smiling every time I see it, and with the rear seats folded flat I can lie down perfectly straight in the back.

The plans for this are barely a build, and more of an exploration log as modification plans are currently minimal, as well as slow due to the limited budget.