But stop getting distracted! This thread is about the little machine, remember?
I finally had some time tonight to take my door handle bracket off the 3018. Looks good! You can barely see the outline from my first attempt when my out-of-round collet installation caused a broken bit.
I used Fusion 360's automatic tab feature to add tabs to the part. These keep chunks of aluminum from flying around.

I just barely didn't set the Z depth deep enough; I'll need to adjust next time in order to cut all the way to the spoil board. If I tweak the settings to get a cooler cut (less grinding more cutting) that should fix this effect, too: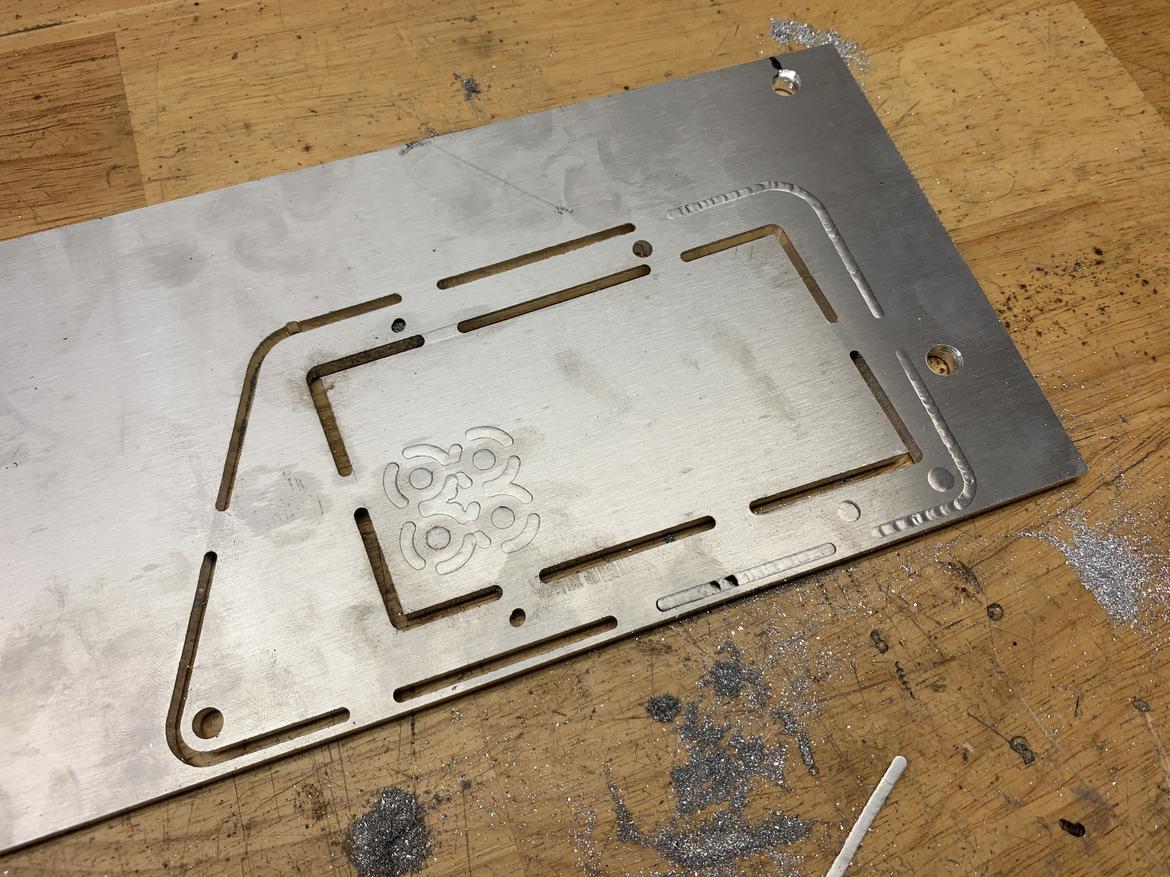 I used a screwdriver to knock the extra aluminum off.