I came home from work for lunch today and found a shipment of electrostatic speakers waiting for me!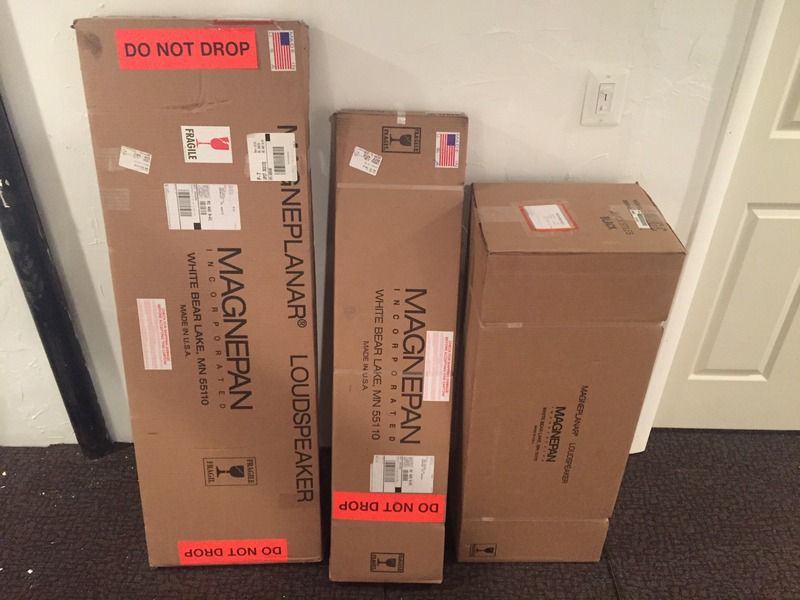 Oh boy am I excited! The panels on the right are the front channel speakers, the shorter ones on the left are the rear surrounds, and on the floor is the center channel panel.

Below is a pic of one of the main panels from the side. They are very thin and lightweight.

Now starts the 200 hour break-in period. Magnepans famously sound craptastic when they are brand new. At the 100 hour mark they sound great, at the 200 hour mark they sound stellar. I don't know this personally, as these are my first new Magnepans ever.