The kids learned to improvise tonight. I made up some shock mounts out of some scrap sheet steel. Then Tunakids got to drive it around, albeit indoors, including a cool jump based on the toy box top. Here are is the R/C glory.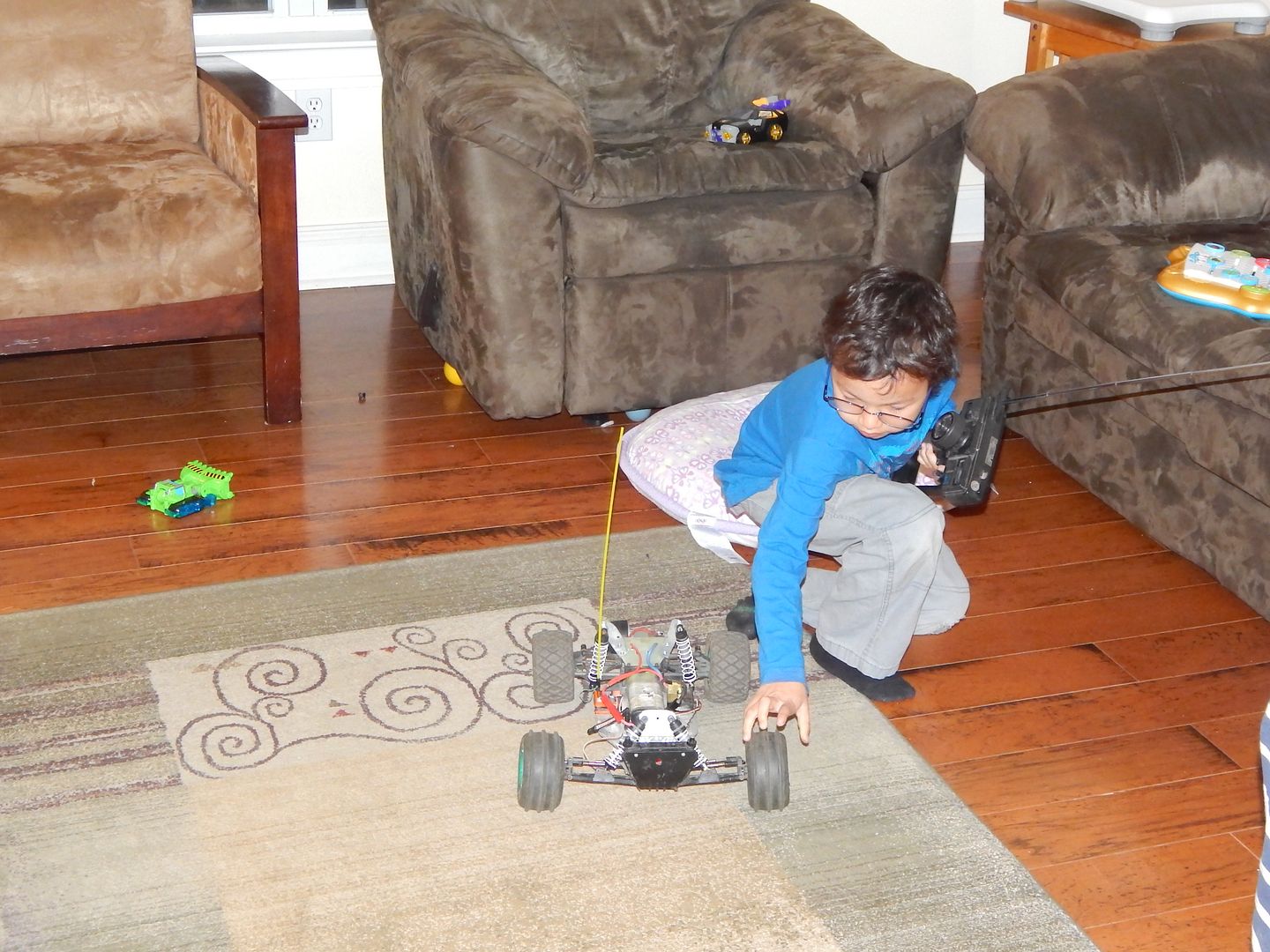 And here is a shot of the modifications.
Next time we'll fit the body and figure out the battery mount. We're very close now!
Thanks again everyone!