Hello. I'm another new guy finding my way here after Roadkills feature of the debacle Mazdeuce went through with his unicorn. I've become a GRM junky. I've learned what a fly and drive is by reading about a bus turned Canadian and a Pennsylvanian 911 that wouldn't start. I'm becoming familiar with the $201N challenges by reading up on the genius of an AMC hatchback. I'm thoroughly enjoying watching the re birth of one of Henry Fords trucks. This. place. is. awesome.
I've literally read 100's of pages over the past month. That sounds crazy, but people read books all the time for entertainment, I don't see a difference. I cut the cable/satellite cord years ago and I'm always on the hunt for free entertainment. So thank you.
But enough about how I found you...
I'm a jeep guy. Have been since I was 10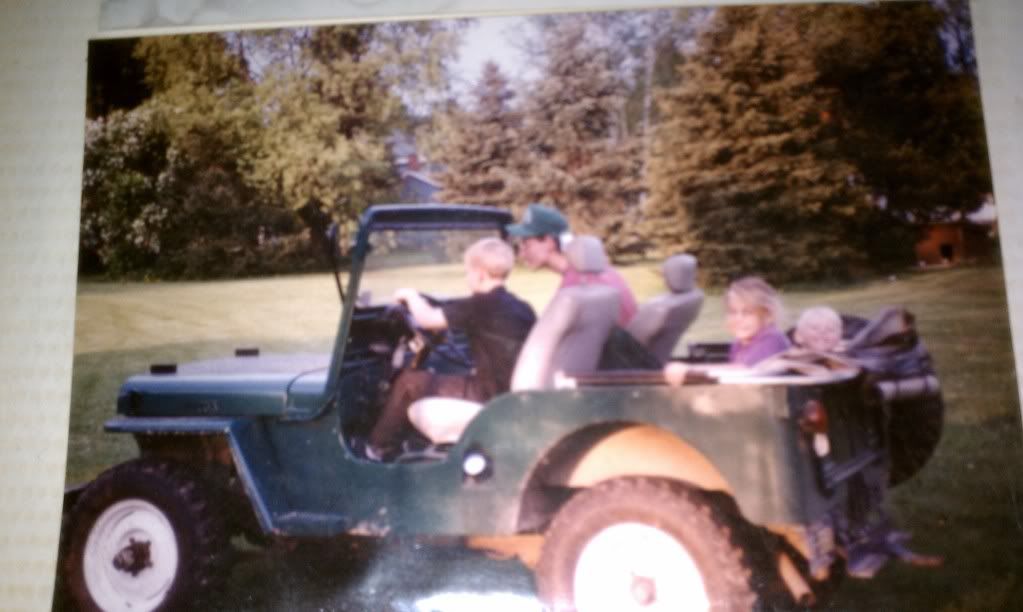 My uncle, tall green hatted fellow from above, had that old 47 CJ2a ... ish ... jeep. I say ish, because anyone who knows cj2a, will know that the above jeep is more 3a than 2a. Really, it was a basket case where the only thing making it a CJ2A was the engine and the title.
I loved it. I learned how to change the oil, drive a manual transmission, put something in four wheel drive and get yelled at by grandma for going too fast in the hay field. I spent my school years counting down days until when we got to spend the summer at my grandparents house so that I could drive the old jeep.
My uncle sold the jeep when I was 13. Fast forward 10 years, I was out of college and found my way in to the corporate world doing some entry level programming. More importantly, If I lived cheaply, I would have a small disposable income that would afford the purchase of an old jeep like I learned to drive on.
Amazingly, I found the jeep I had loved when I was a kid. The owner had purchased it from my Uncle and had always planned to restore it. However, he always had a project ahead of it, so it lived under a shed for those 10 years. According to the title work, it had 4 more miles on it than when my uncle sold it. The owner lived 3 miles away...
I could dedicate an entire build thread to that jeep - but long story short, I went through the mechanicals and gave it a face lift. I cut my teeth on body work and I ended up with a good "10 footer". A Proper jeep.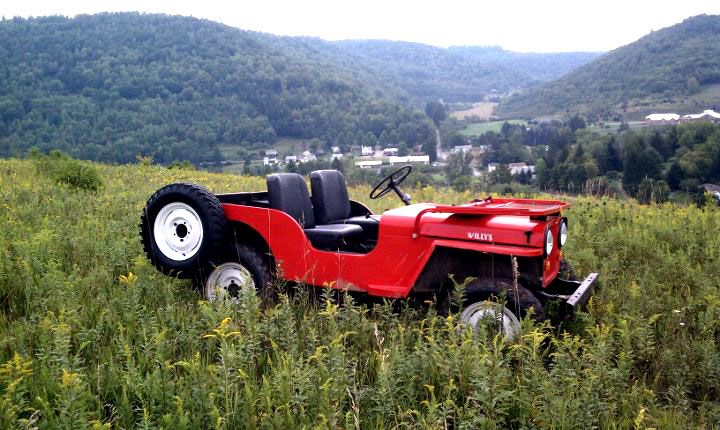 I have vehicle ADD. I think it's a lot of the reason I like this forum so much because it would seem you people do as well. I sold the jeep and got into Suzuki Samurai's. The most memorable Samurai, named Rabid Squirrel, was where I really learned how to do body work. ...self taught...not perfect...but presentable.
Rabid Squirrel started here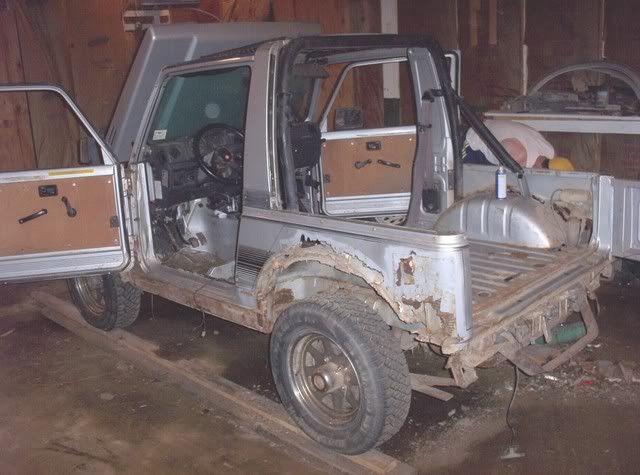 Cutting...filling....sanding...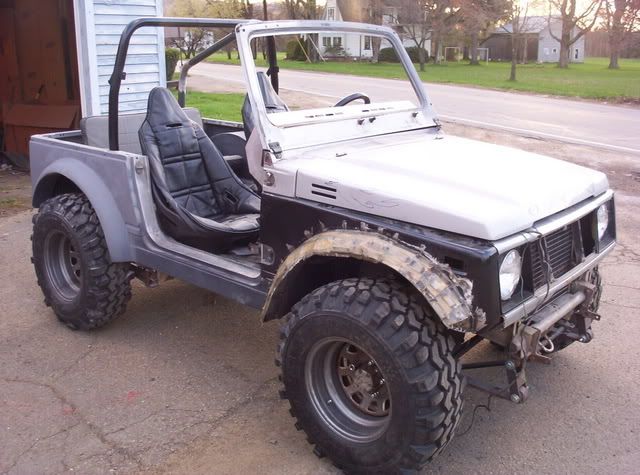 and ended up here
It got the name rabid squirrel after this. AIRBORNE!
After the samurai shenanigans, I got back into jeeps. Which takes me to my current project, and the true start of this thread. A 1953 M38a1, named Red.