I am not sure if there is something in the air or if it is just a coincidence, but this is another thread on a Porsche 944. I was in the junkyard in Charlotte two weeks ago collecting parts for my 2002 Audi A4 project when I stumbled across a black 1987 Porsche 944 S that had front end damage. The interior was in great condition and the engine still ran.
After some research and negotiating, I paid for a wrecked salvage Porsche. My plan is to fix the car with the current engine and use it as my daily driver. As soon as I got the car home, I started to take the front end apart and make a list of what I needed. By the end of the day, I realized that the parts I will need are going to cost about $3k. That was not going to work for my budget (which is around $1k). A little more research and I found a 1988 Porsche 944 that didn't have an engine or a transmission. It had all the parts that I need and more.
$650 later, I have another car in my driveway. I will post my progress on this thread as I go. My plan is to remove all the good parts that I can use or sell from the parts car and have it scrapped. Then I will repair the black one for my personal use. Not sure if I want to make this a track car in the end, but it is not bad for less than $3k all-in.
Arriving at the house:
As found in the junkyard: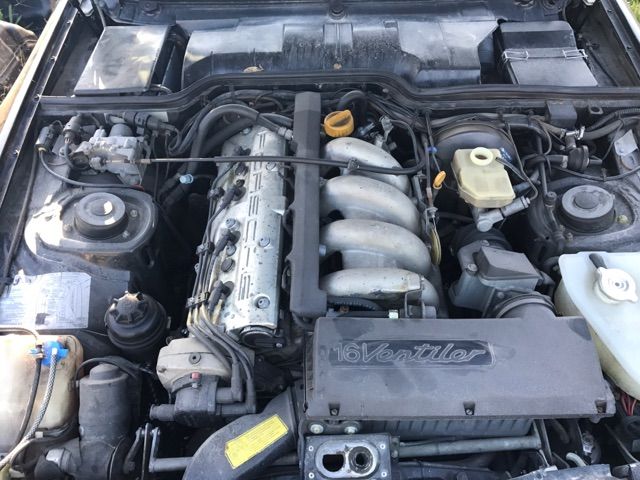 Now for the parts car: