A group of us out in Mojave, CA have started a LeMons build using a 1998 Volkswagen Jetta that currently has a bad clutch, but is otherwise in pretty good shape (as far as we know!).
First, a few pictures: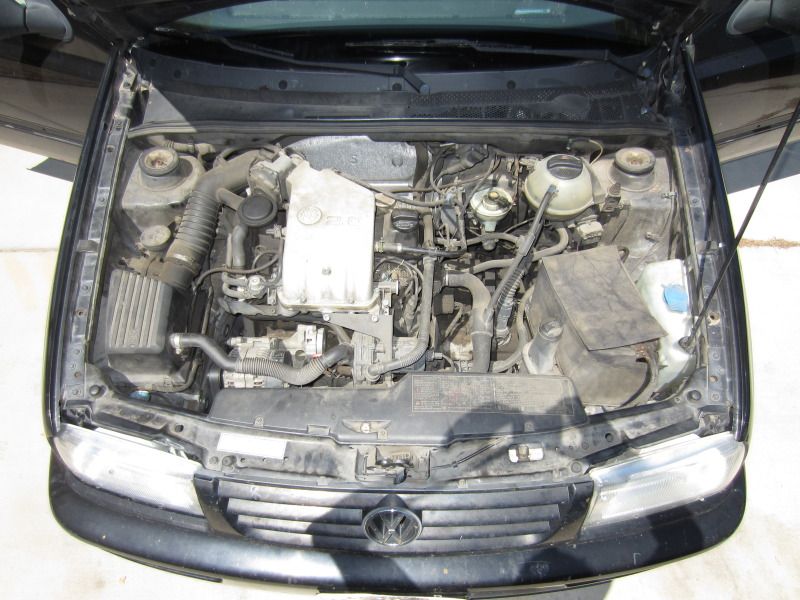 This is a 5-speed, with about 150K miles. No smoke (yet), and so on. The brakes are new - that's a plus. We've removed the interior, so if you're in the market for some '98 Jetta bits, let me know.
Being pretty ignorant about all things VW, I have a few questions:
(Not VW specific) - how does one go about selling airbags? They can't really be shipped in the normal way. I have the Jetta airbags, plus some MINI Cooper airbags.

Currently, I can fit a soda can, lengthwise, between the tire and the fender. I simply must get the car lowered a bit. I know I can cut the springs down, but I think we'll need stiffer springs for this pig. Any thoughts on what springs to look for when scavenging/foraging?
Finally, here's what a couple of my teammates hope racing will feel like (their first time on the track):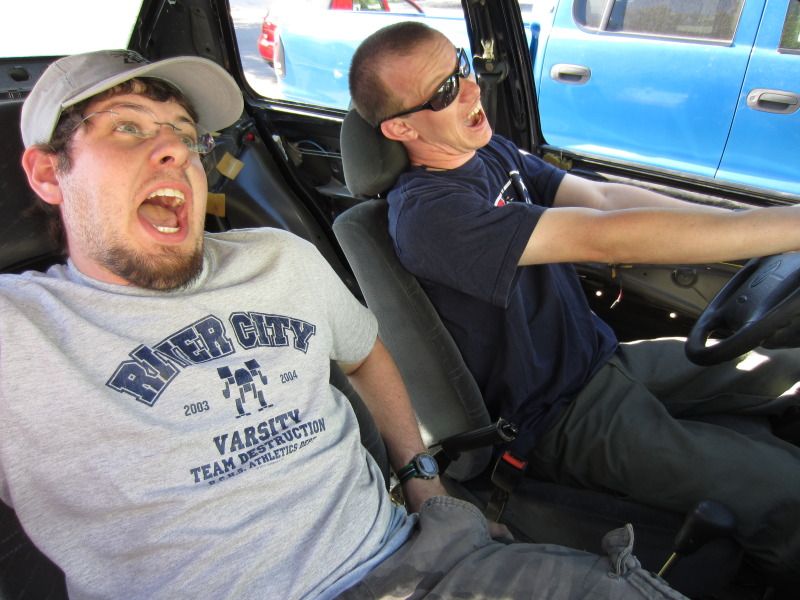 Thanks for checking out the very beginning of this build!