Kid#2 hitched a ride home in a friend's Jeep. Kids helped me move 38 million books upstairs. All the dehumidifiers running and the humidistat is pretty steady at 30%. Mrs. Deuce figured a route home and then took us out for dinner since the kitchen is full of the living room.
We had 5 inches of water in the living room. Opening the door to let the water out gets the first four inches. Shop vac gets most of the rest. Many many many buckets of water. Then kids with towels.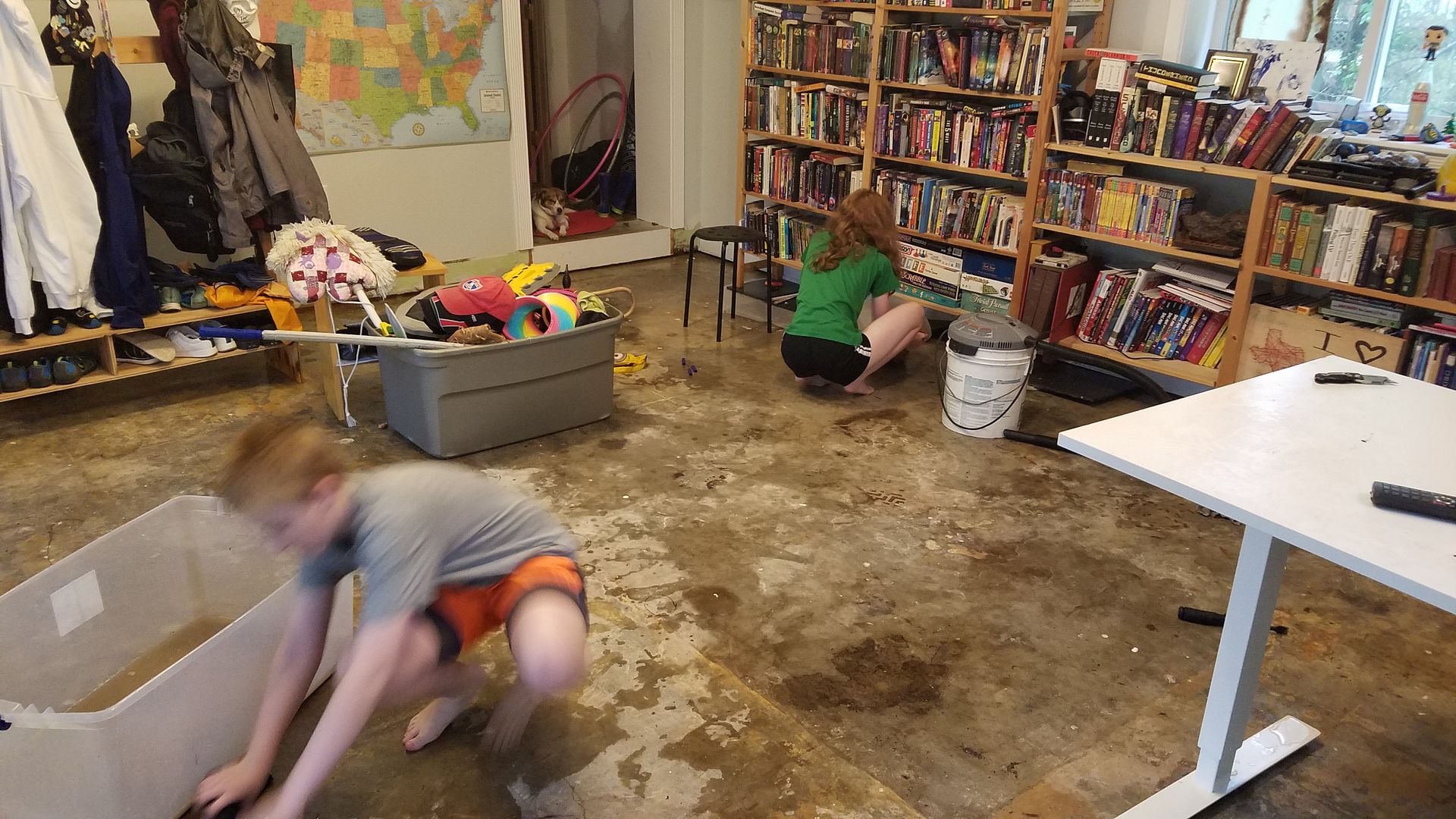 And dehimidifiers for the rest. We're watching TV in the living room now. Tomorrow morning I'll figure out how much of the drywall I have to cut out. Looks like things barely wicked above the baseboard so 12-15 inches should be safe. Let it dry for a few days and put it all back together again.