Inspired by a friend, VDubber, and model builder I broken into my stash and cleared a spot in the corner of a little used part of the house. Follow along.
Here's my space.
Here's the kit fresh from a wash in soapy water to get any oils and release agents off the plastic.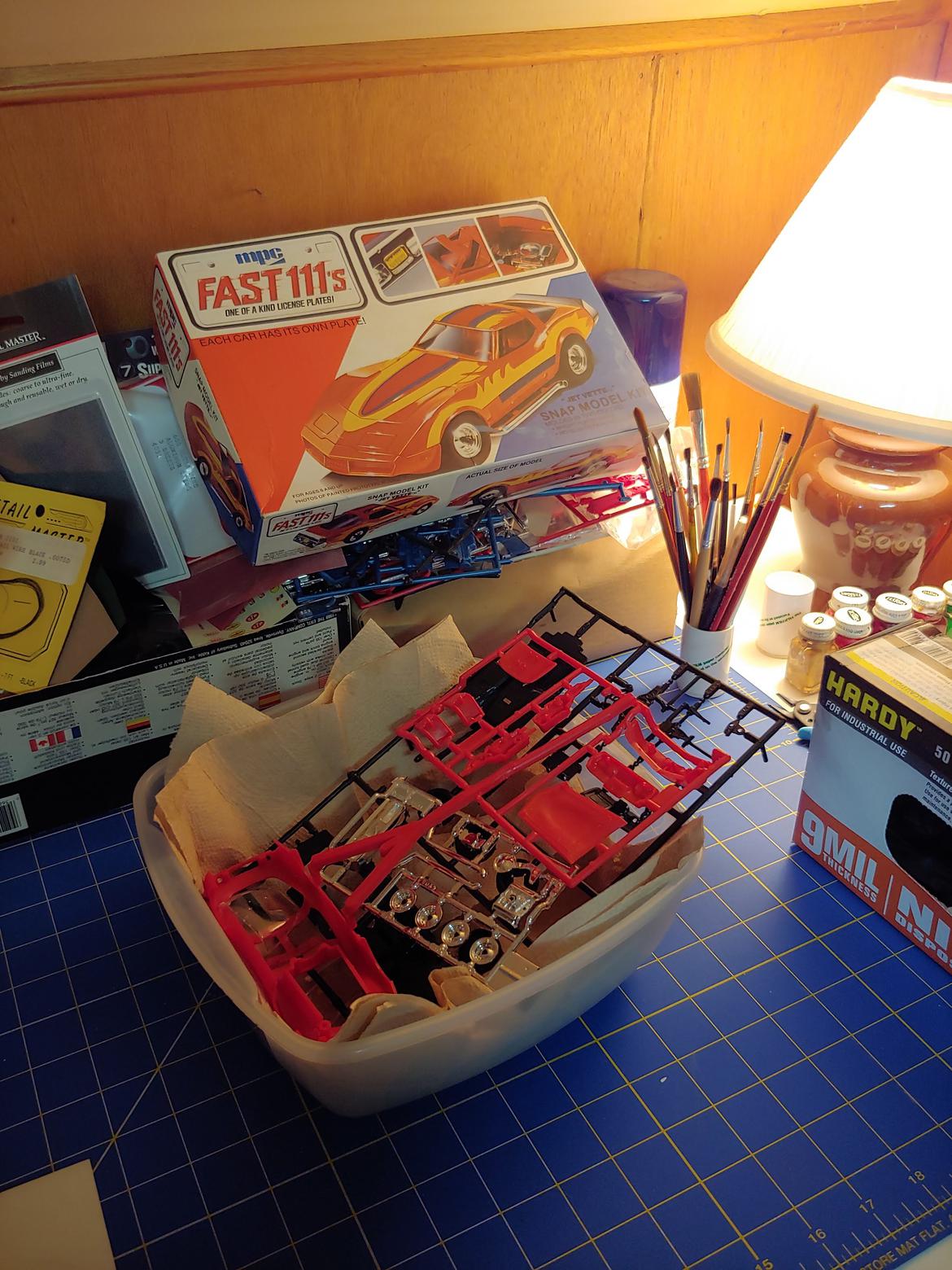 This stack will ultimately become a 1:25 scale version of my actual car.
Should be able to get more of this done than on the 1:1 cars!