About 3 years ago I sold my beloved '76 Scirocco, aptly name Mr. Yuk.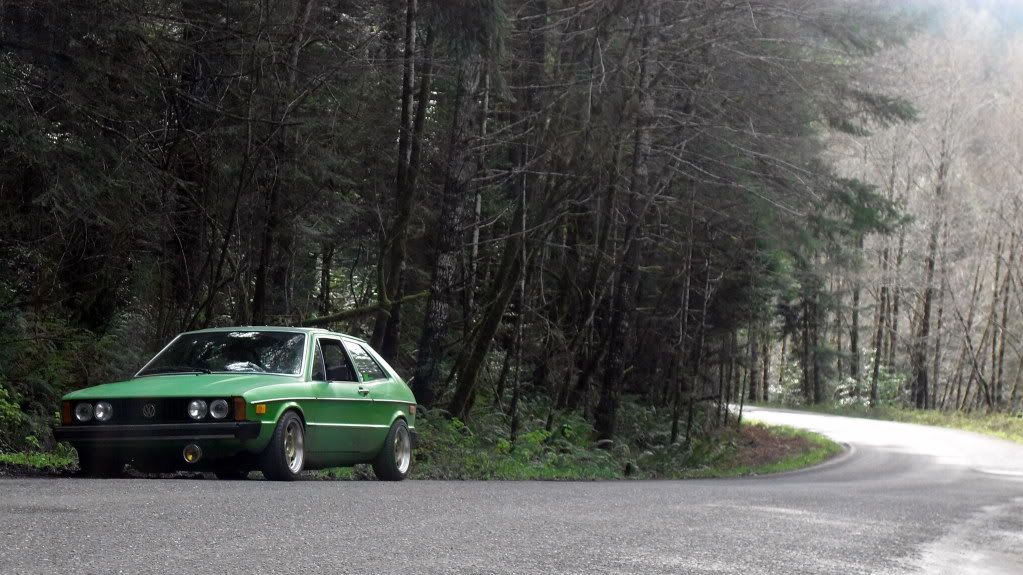 Immediately after that SWMBO says something to the effect of "I always liked the car, you shouldn't have gotten rid of it." Luckily enough I live in the Pacific Northwest where things have a strange way of not rusting. Unluckily enough Mr. Yuk was bent and somebody had cut a massive hole in the roof for a cheap-o sunroof. That said, I took my Revolutions off and cut my losses with her. But, I've always kept my eyes open (and a few extra c-notes in the sock drawer) for another metal bumpered Scirocco with the roof intact.
Yesterday a rusty '75 model with an automatic in non-running condition sold for $2200. This morning I made the call.
It's an early '76 Special Edition, which makes it the first automobile that VW manufactured with CIS. The 1.6l has been axed in favor of a hotted up JH from an '84 GTI/GLI which also donated it's close-ration 5 speed transmission.
It's incredibly solid. I poured over the thing looking for rust and other flaws for close to an hour, only finding a small pinhole on top of the drivers rocker panel. I came with a few spares, notably a supposedly NIB Shrick 272 and a full set of BBS RAs (which will be flipped because they're made of aluminum that is softer than playdough). I am super excited to be back in an A1 right now.
Edit: Moved the first post in from the "I knew this day would come" thread.