Hey kids, been kinda absent for awhile. Other than my keeping my beater crown vic alive I didnt do much with cars other than get rid of them in 2016. So, in usual fashion I'm now going to overcompensate. I thought about doing individual build threads but I thought it would help you feel the absolute ADD build process I am going through to try and follow along in real time as I try to complete not 1, but two builds....before June....
I will introduce you to the projects momentarily and catch you up to where they are now but first let's start with what almost was....I was seeking project 1 for wife, she wanted a Jeep. I was selling a racing kart and looking for trades for a Jeep. I was offered (and accepted) a 53 Dodge M37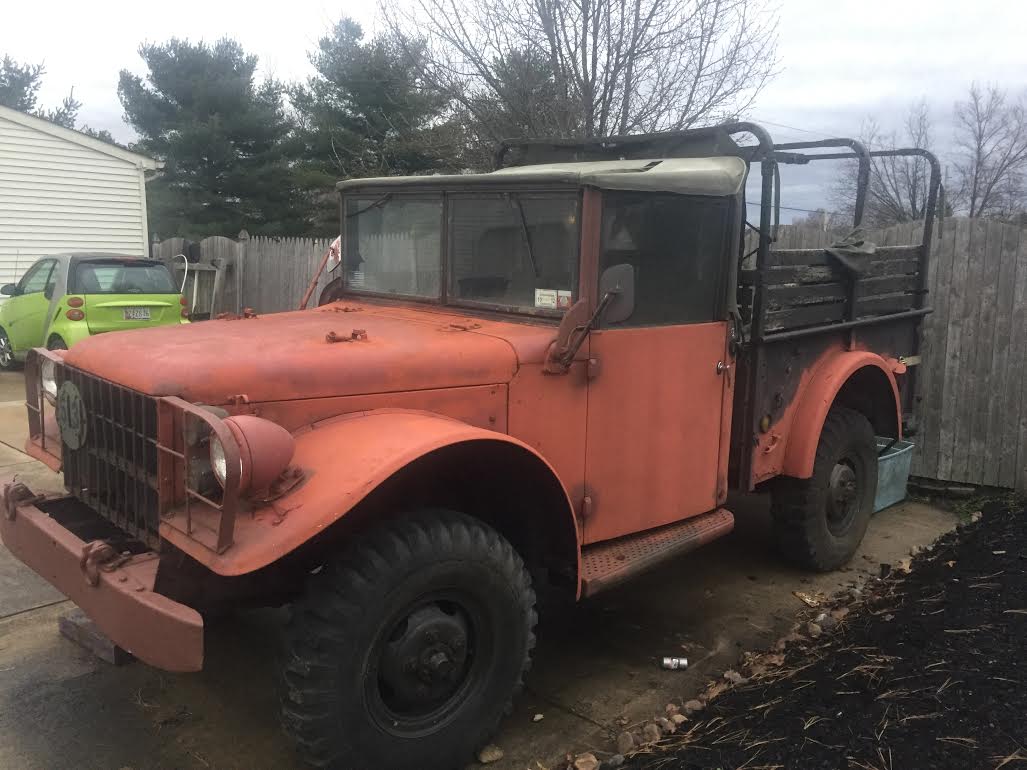 I won't go into details as it was sold almost as soon as it was arrived as it was not sufficiently "Jeep" for the wife. But I know y'all would like to kick back with a cold one and think with me on what could have been :)
Ok so back to what we are actually doing. Right before the holidays I started chatting with the owner of a 83 CJ7 who was interested in my 66 F250. As you all know I got into that truck for a good price and while it was a great truck it suffered from quite a bit of amateur body work. I didnt really want to tear it down to do it right, and after meeting up after the holidays and checking out each other's vehicles we agreed we both had solid runners that needed some fixing of former repairs to be right. The trade was done.
By all rights it is a damn fine little Jeep. A sane person would have driven and enjoyed it for many years. I am not a sane person and I have spread my insanity to my wife. She was happy to have "her Jeep" but the color was wrong, it must be orange. And not just orange....I've taken her to too many car shows, no, it must be pearl orange with white ghosted hibiscus flowers in the paint (its a beach cruiser)....kill me. Upside, its not as rusty as most northeast Jeeps, and mechanically its great, new crate motor with under 10k on it (6cyl, manual) new exhaust, brakes,etc. It was well cared for. Downside....we'll get to that.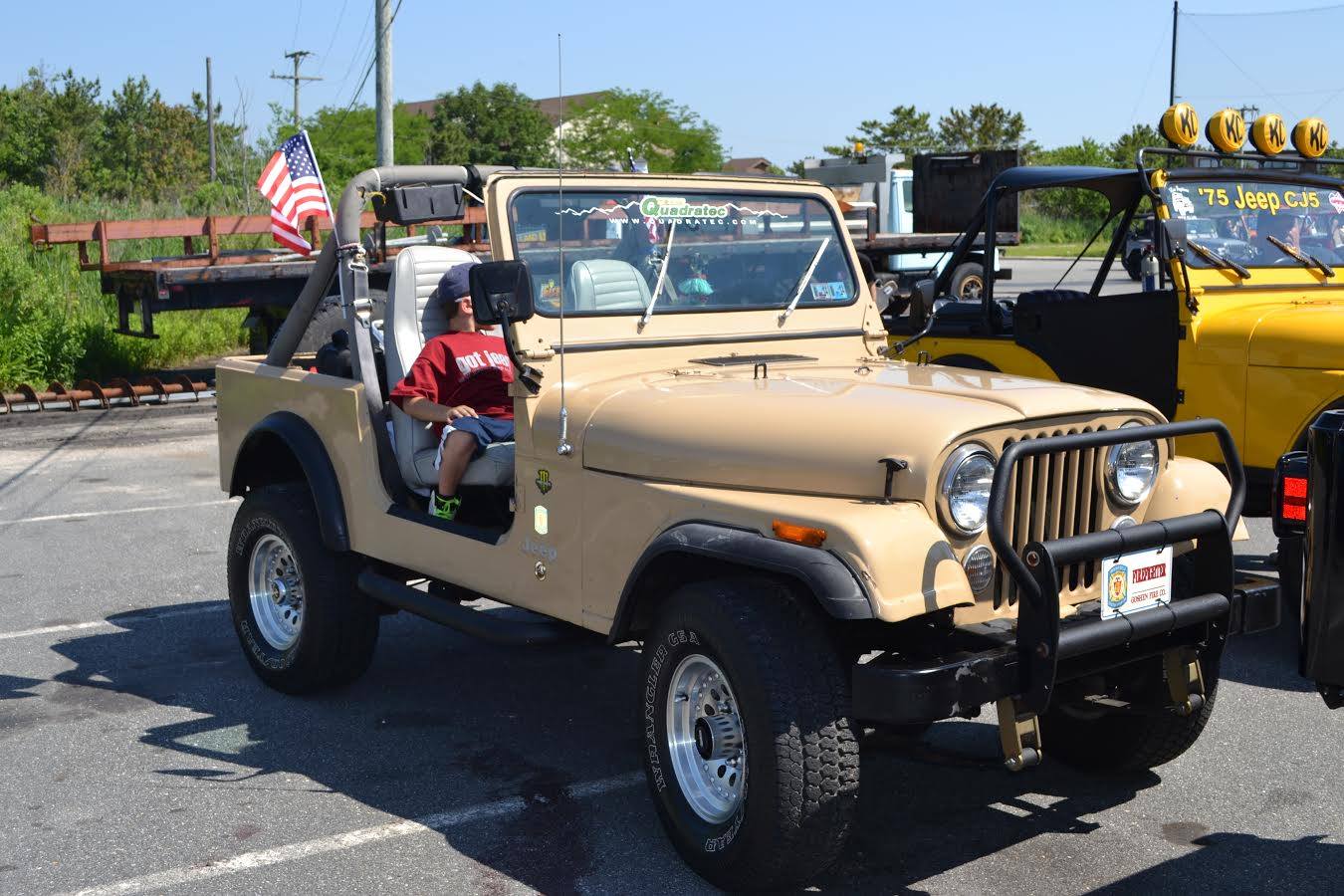 Project the 2nd....I had to sell my last motorcycle a few years ago and stop riding due to back issues. But being a VW junkie and having started building one previously I really wanted to build a trike. Wife was actually behind this project as she saw many she liked. So with the loot I scored from the M37 I started hunting and came across this old Wilmac. Its exactly what I built previously so I knew how I wanted to do it right this time (I was younger and poorer last time). Seller was in southern VA but offered to deliver for the price of gas....hard to pass up. So now I have this one as well...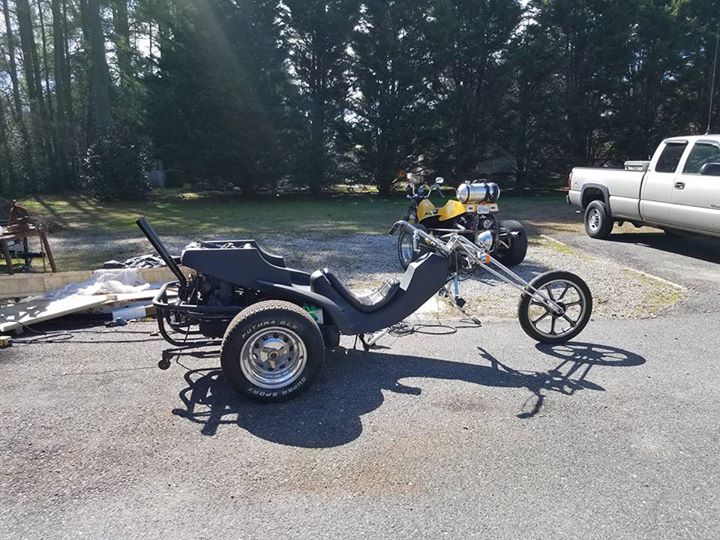 Owner had the fiberglass body fully repaired and all holes/cracks/etc fixed by a boat shop then shot in stain black with matte clear. He rewired the whole thing and then...well too many projects too little time, it's mine now. If the paint on the Jeep sounded complex this one will make your head spin, its getting done in monster metal flake, purple, but not a straight flake job, lots of silvers and candies and well, think old school lowrider, Im still trying to map out the paintjob but it will be insane, or I will screw it all up and flat black over it again...let's see.
Both projects are well under way so I will catch you up in my next couple of posts :)
If you find it hard to follow along...welcome to my world. I have UPS dropping stuff off daily and I have no idea where any of it goes.