As some might remember, I was given an old console radio and accidentally fell down a rabbit hole of embedded computing. As you do.
Short version, this is the radio on my bedside table. It plays music from my phone wirelessly.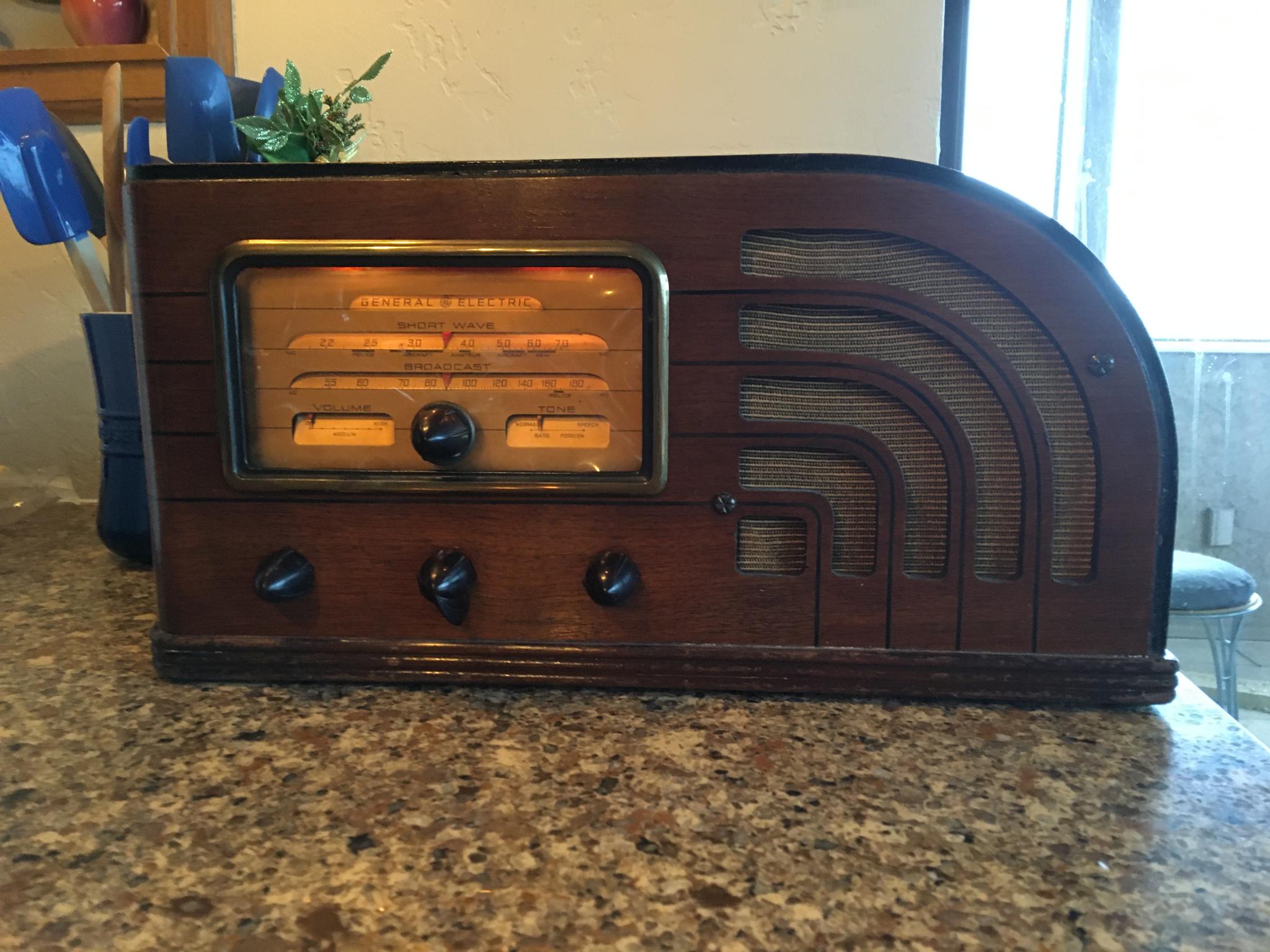 This is our house media server and inconvenient Airplay speaker.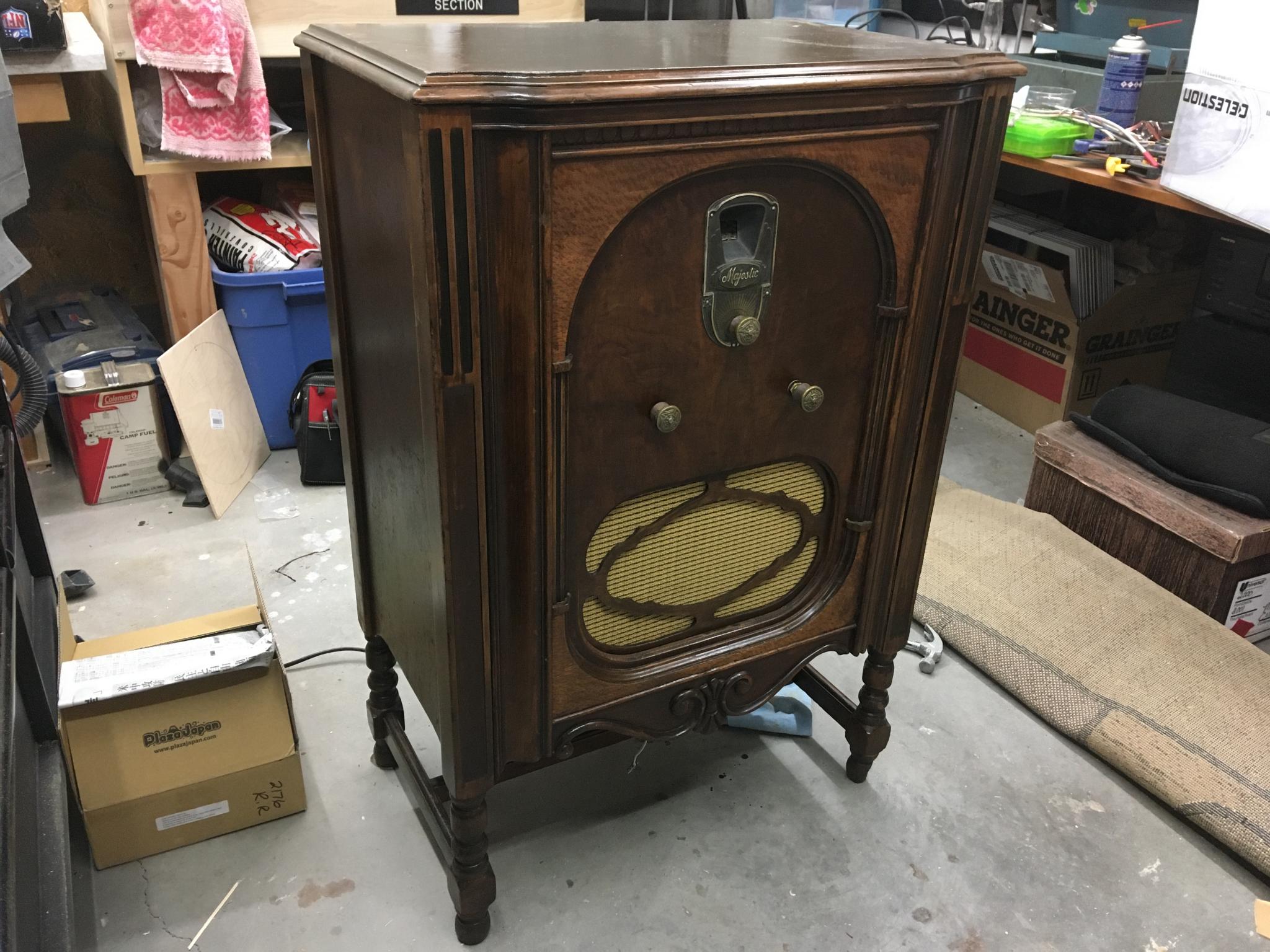 Well, my wife Janel spotted a vintage Philco cathedral radio while looking over my shoulder and decided she wanted one of those as an AirPlay speaker for her sewing room. Problem: they are design icons and valuable. Almost all of them have been restored and those that are in need of restoration are snapped up for parts. I didn't want to desecrate one and there was no point in paying the price. There are "modern" reproductions (that are 35 years old now) but they were just modern enough to look like something you'd buy from an ad in Road & Track. I kept looking around.
Somehow, I came across the Peerless Reproducer speaker while surfing around looking for options. That's all it is, a speaker. But it's got that great cathedral style. They're also quite cheap because they're fairly common. Well, maybe it's better to say that prices vary all over the place. Right now, eBay has them from $22.50 to $159.
I picked this one up for $12.99. The seller didn't know anything about it or if it worked, but did say it was heavy and included a picture of the unit sitting on a scale to prove it :) Since I was planning to put modern electronics in it, all I care about was that it looked to be in decent shape. It arrived today.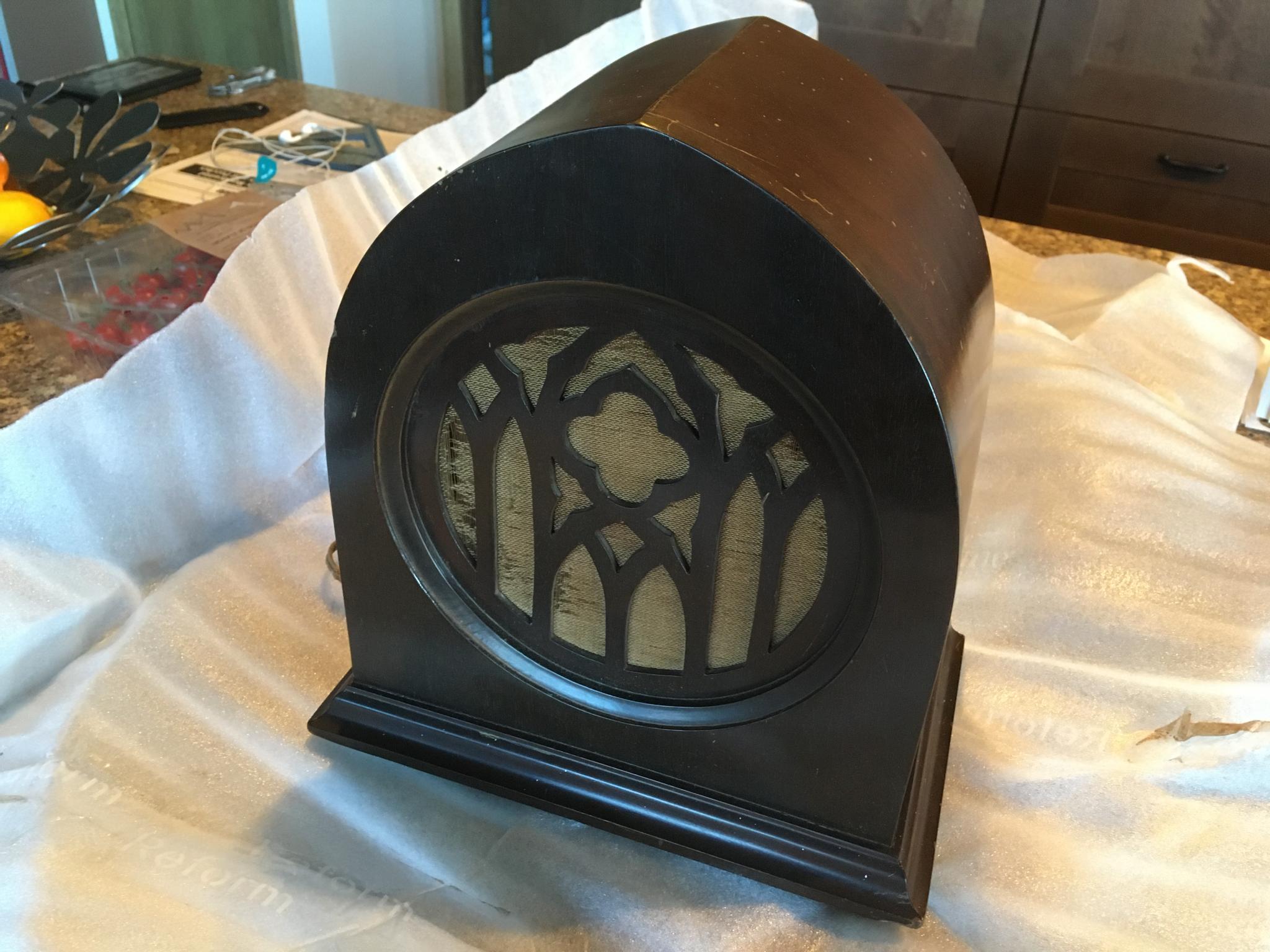 Here's the back - this grile is purely decorative, it's got a thick pad on the inside.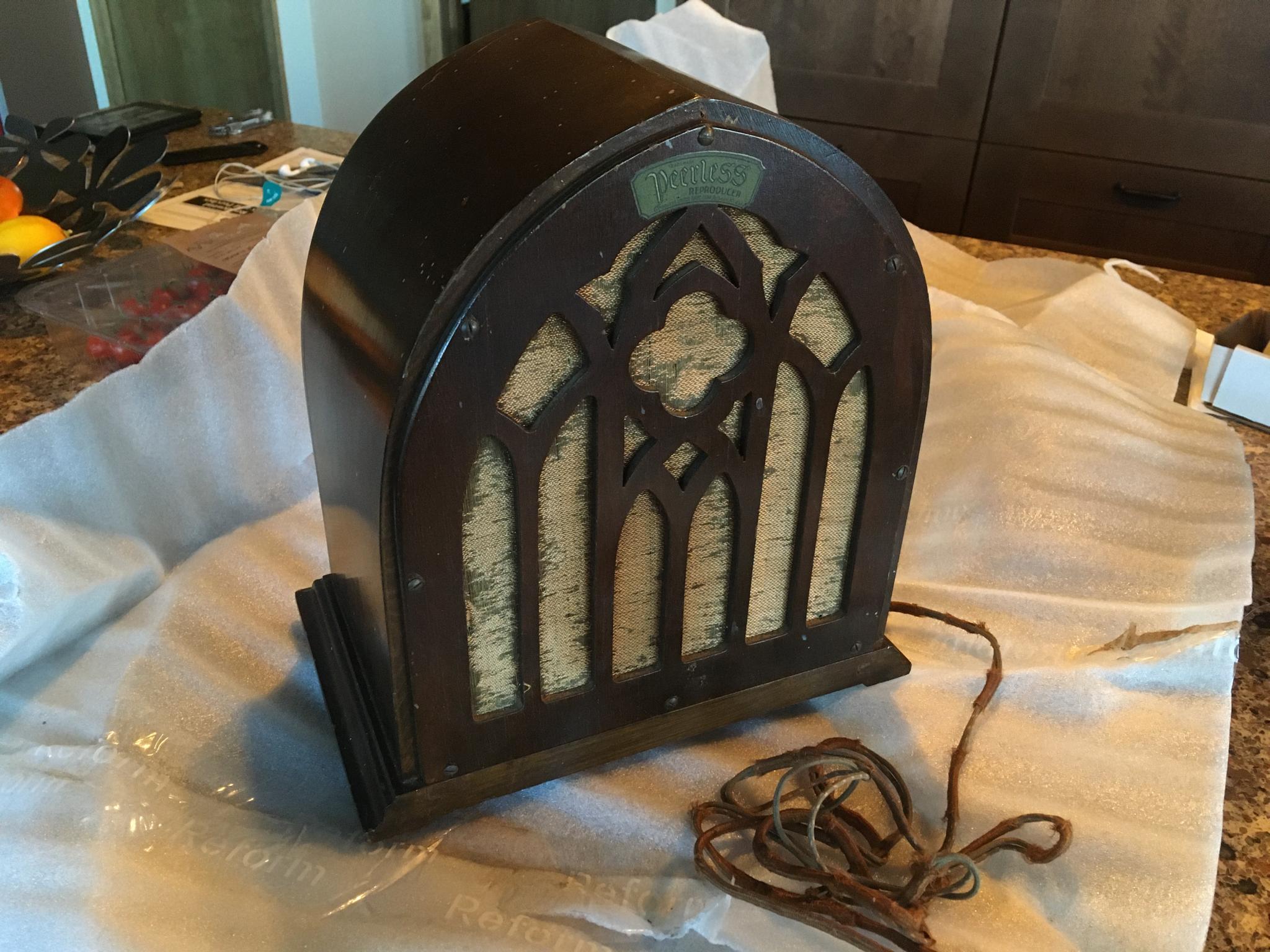 Best product name ever.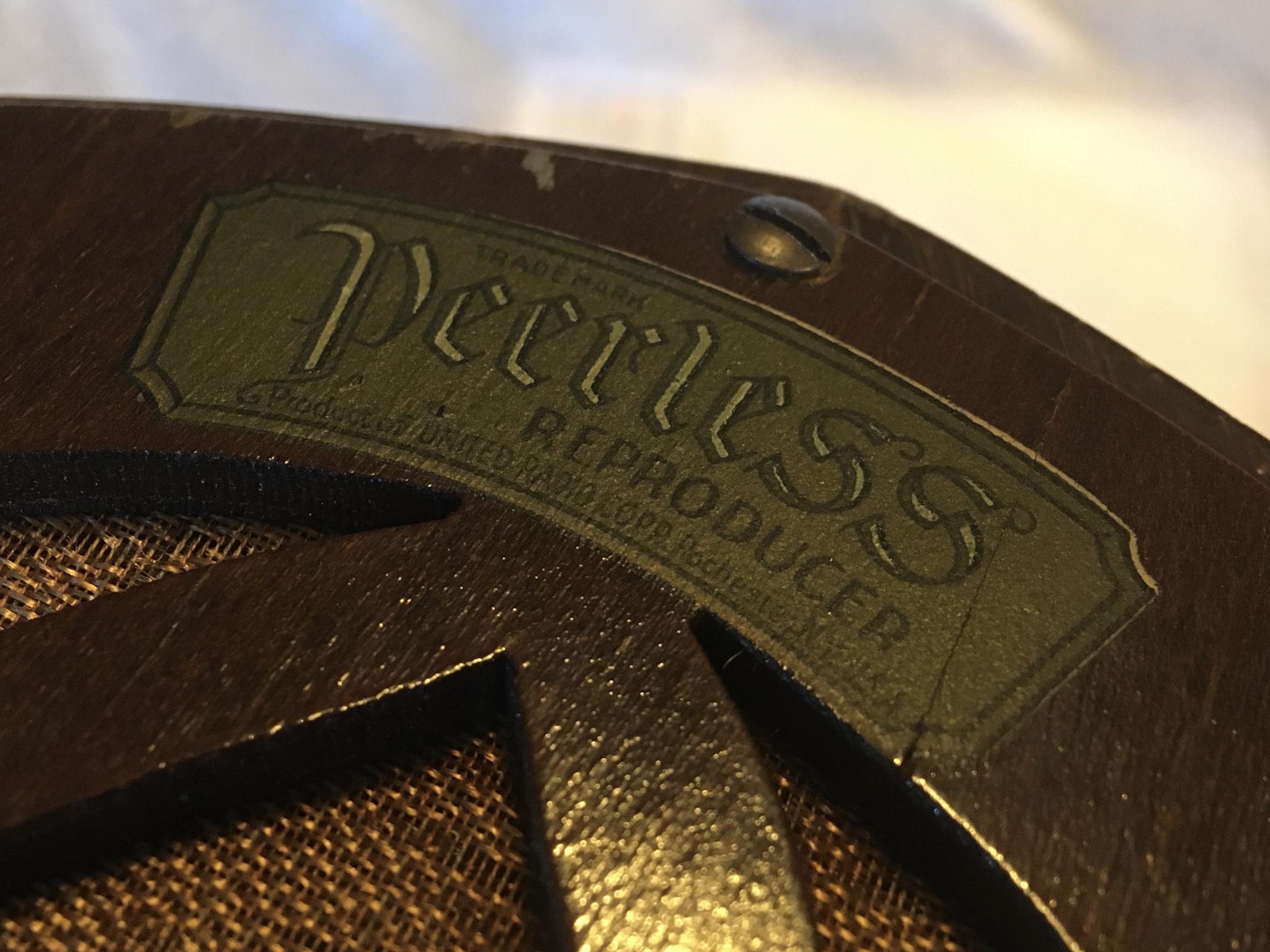 End of intro. Now let's do stuff and figure stuff out.