I feel like I've been spamming you guys with Subaru content, and I'm anxious to get this thread up to current so I'm going to fast forward a little. (Also, at this point in the engine build I got excited and forgot to take some pictures.) Sorry if you guys feel robbed of hours of cleaning various engine parts.

At this point, I was almost ready to reinstall the long block. I elected to purchase a used, but non-rusty complete exhaust manifold and uppipe from a local shop to replace the pile of oxidation that was the old exhaust. I ended up with a few boxes of assorted garbage like this: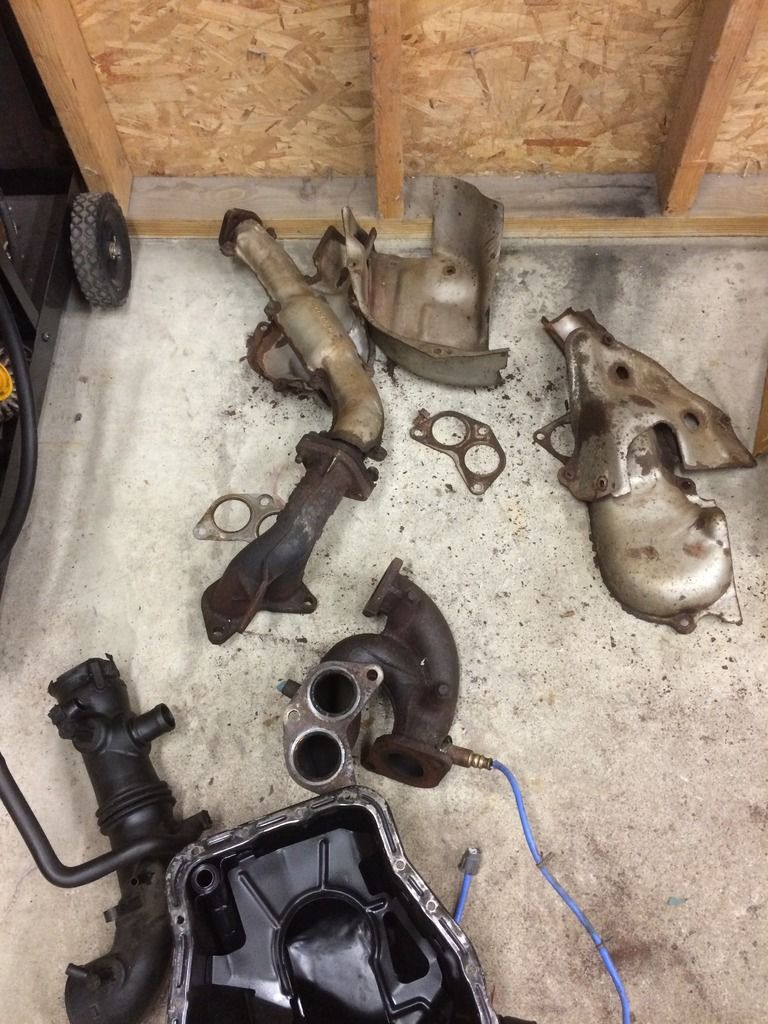 I installed the new turbo, new oil feed line, and all new pcv and other vacuum hoses. I bolted on the flywheel and clutch (both of which looked great as they had been replaced <10k miles ago) and installed a new pilot and throwout bearing. I had a friend come over to help and within a half hour we had the engine happily seated in the engine bay. I was getting very excited to start the car, so I gave all the accessories a quick clean and installed them along with the large intake manifold assembly. I reinstalled the radiator, starter, intercooler, fuel lines, and hooked up the exhaust and all electrical. Having gone through my checklist of torque specs (and making sure I didn't forget anything critical I decided to turn the engine over without firing to build oil pressure.
I filled the engine with some conventional 5W-30 oil that I thought would be good for break in, disabled the ignition, and turned it over. It sounded like the starter was stuck and wasn't engaging the engine. I gave it a few whacks with a hammer but still no change. Frustrated and tired, I pulled it and ran down to Autozone, the only store still open that late in the night.
I asked the guy behind the counter to test the starter. He came back and told me it was most definitely bad and pulled a new one off the shelf. $100 and soon I was back in the garage.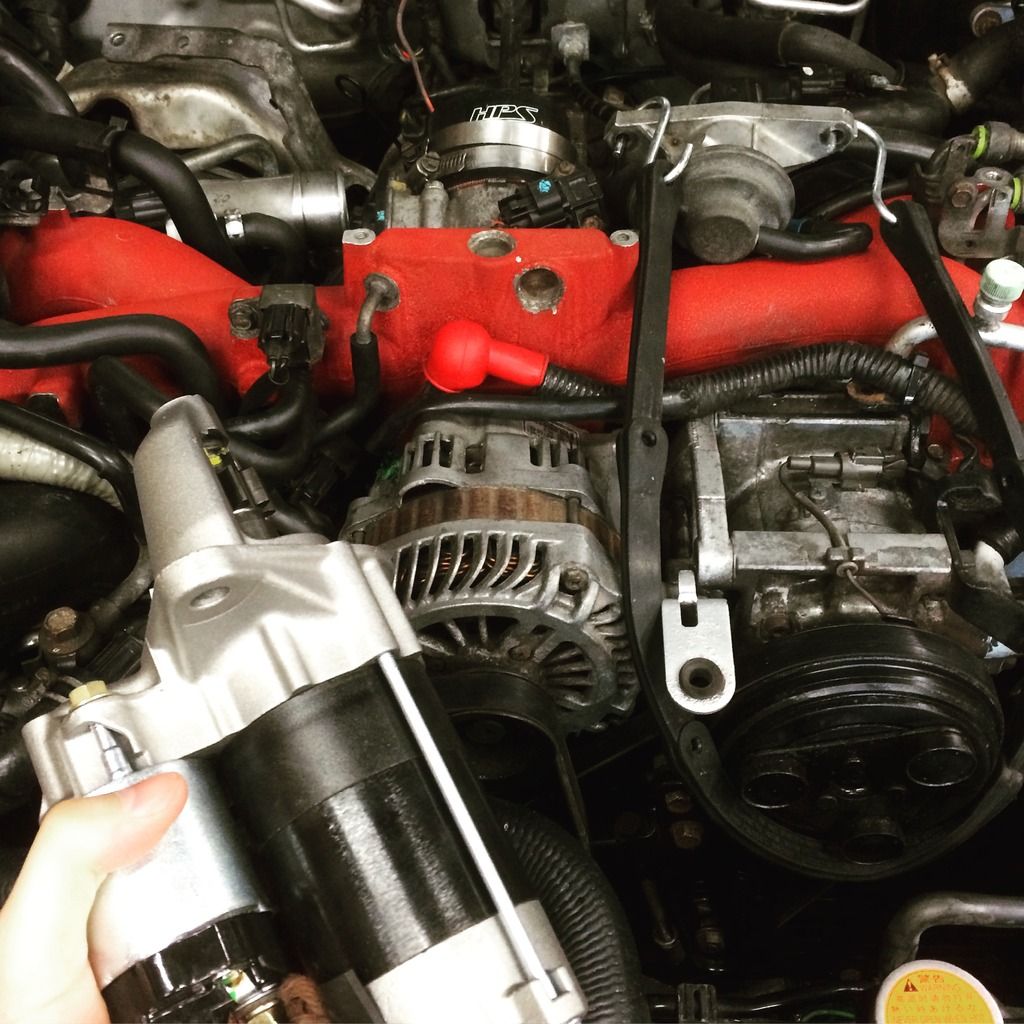 I installed the starter and turned the key again. Same exact thing! At this point, I decided to film the engine while I tried the ignition. Turns out I'm an idiot and the engine was turning over just fine, I just couldn't see it from the driver's seat. I had pulled the plugs to make it easier, but it turned over much easier than I expected. Guess that's what I get for pushing through and working when I was exhausted and tired. I went back to Autozone first thing next morning but my old starter had 'already been sent off'. Ugh.