Well, this is a new build thread for an old project of mine. I've had this car since high school (going on 12 years I think), and its only really been running for a sliver of that time. I drove it for 2 years before I graduated HS, but then it needed a clutch, so naturally I decided to rebuild the engine.
Long story short that rebuild was not the best work I have done in my life, and now I am re-rebuilding it. ha.
the motor has been bored out from 1800cc to 1950cc, and it does have a nice big cam. I hope to keep both of those things.
during this motor's first 100 miles or so since the first rebuild, the #4 rod end separated and chaos ensued. Upon tearing it down again, I found why: ALL of the rod ends and main bearing caps were hardly tight. Dunno what I was thinking, but torquing those bolts was something I forgot. Frankly I'm surprised it ran as long as it did.
Here's a picture of the damage to the crank. I can get a new rod no problem, but wondering about this crank. Can it be repaired or will I need to use another crank?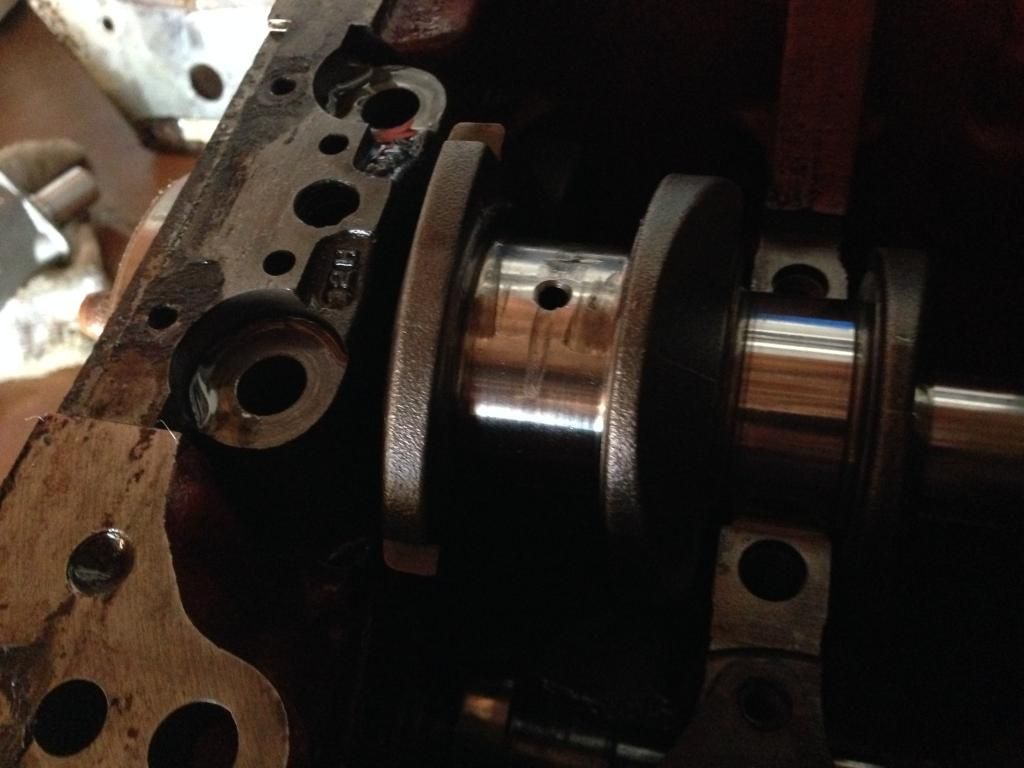 Oh, and just for fun, as the car sits now (there are lots of other stories of me and this car, but those are for another day at another time):