Had some conflicts with the exhaust. Things moved and/or settled, and the mufflers ended up being placed too high - this would require clearancing the floor, and the exhaust heat might set the seat on fire.
So I decided to cut out the frame through-rings for the exhaust (which had broken my corded drill chuck and cordless drill speed switch) and make them bigger. Luckily, I now had a good source for large diameter pipe. I'm sure the kids won't notice.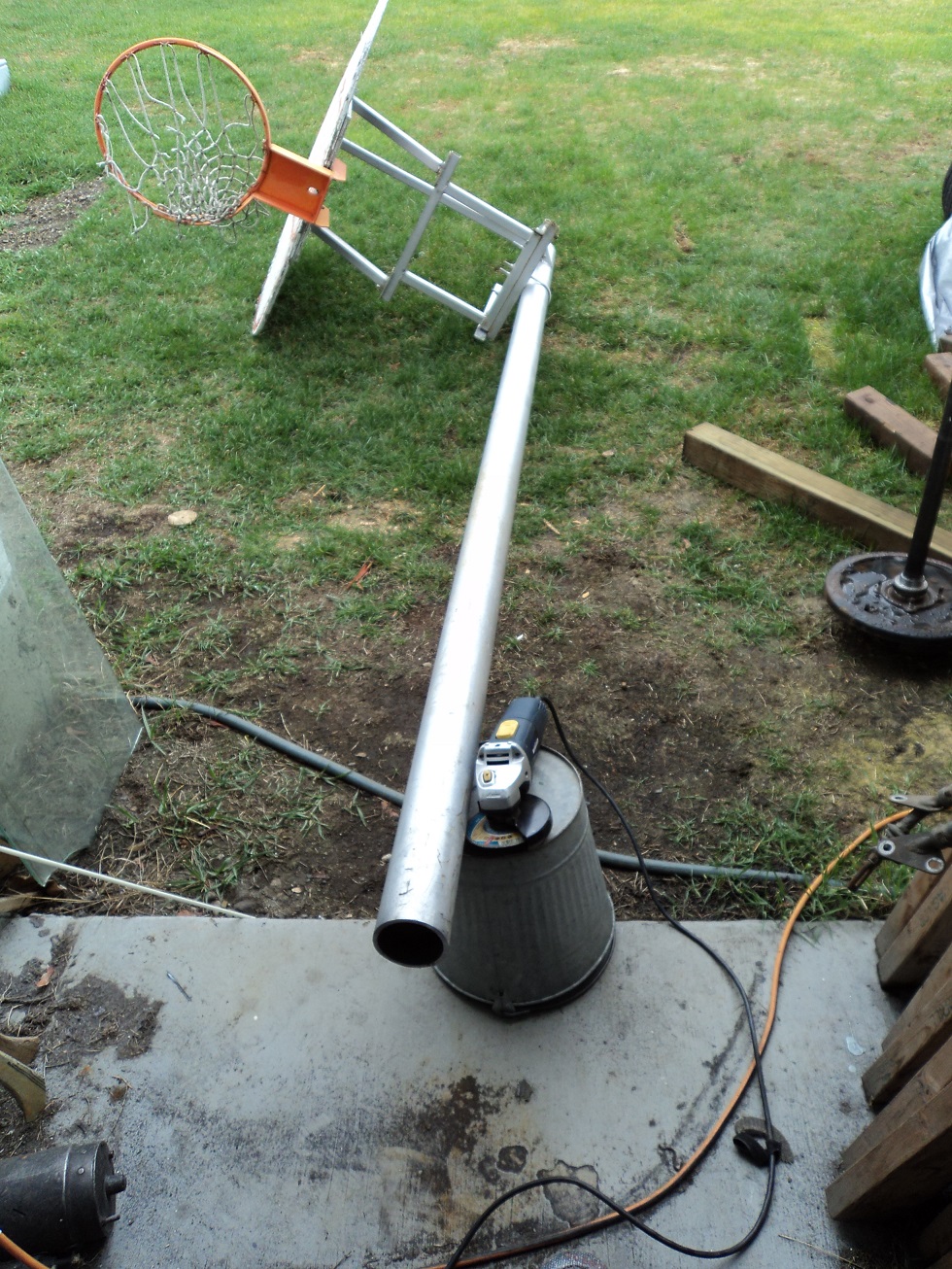 Instead of destroying more drills, I hacked them out with The Death Wheel, and welded in new.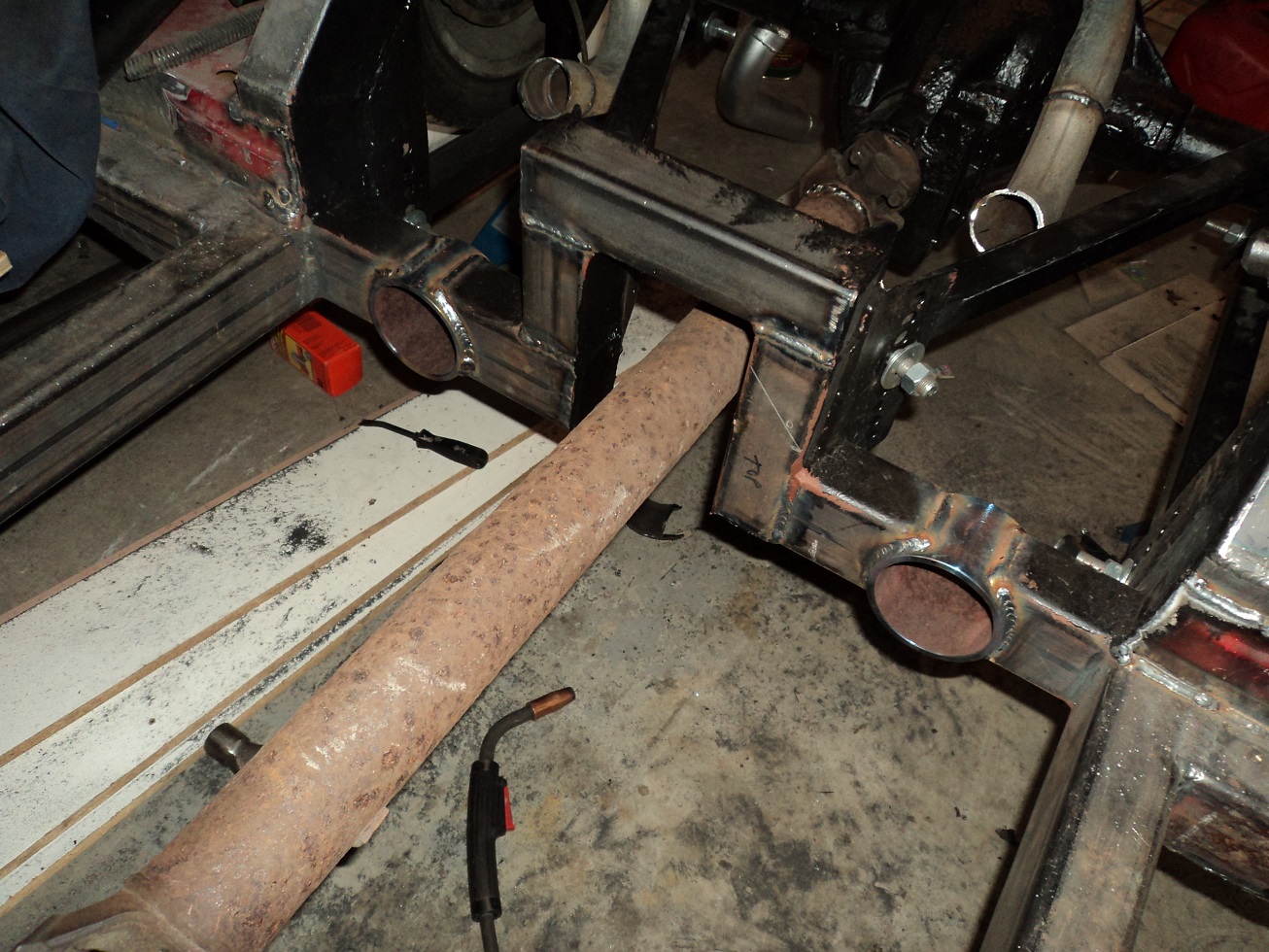 Now I have good clearance between the floor and mufflers. Yay!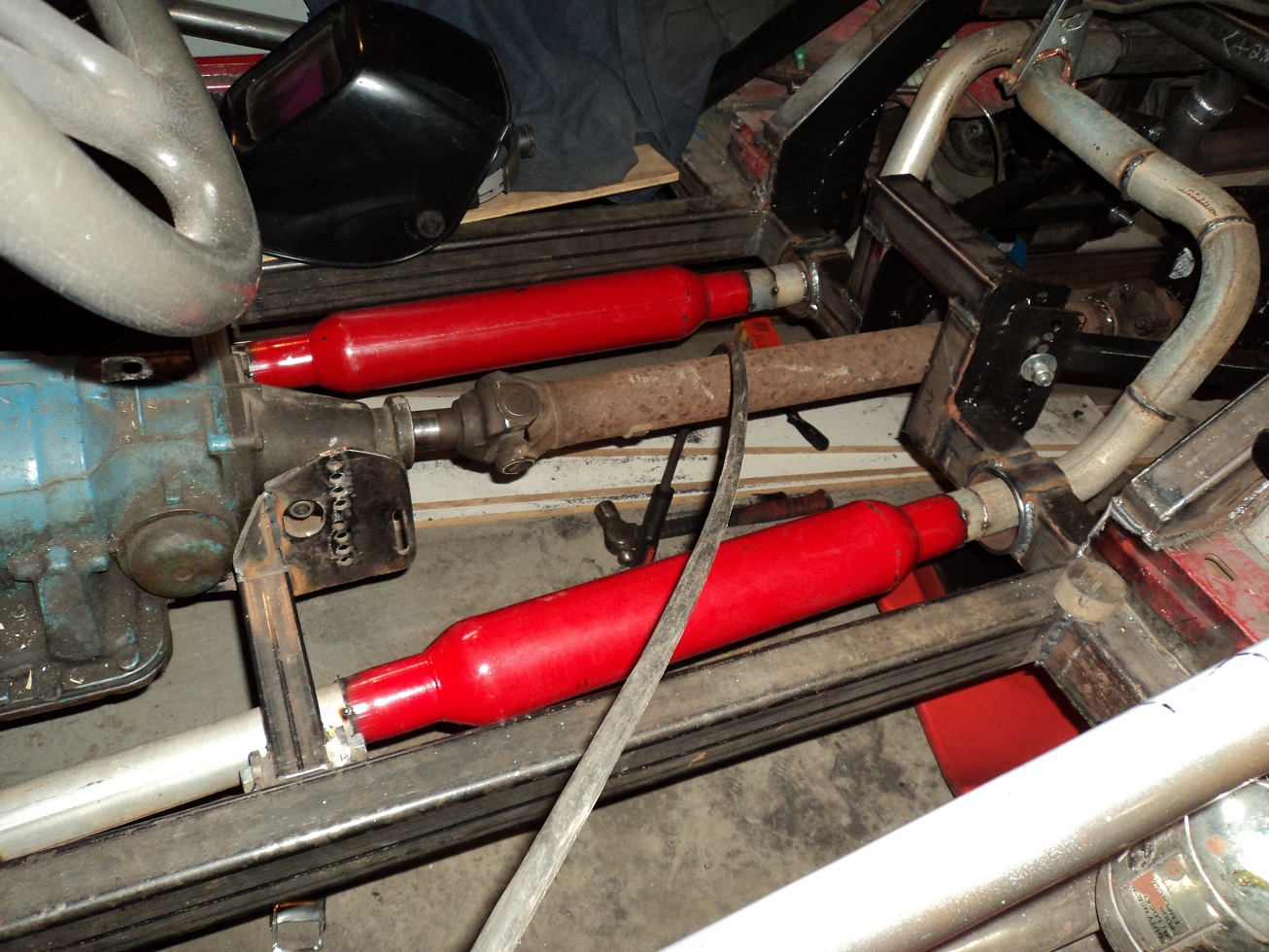 So it's better - but I'm not further ahead.