Spent some time dinking around with this today after considering the best plan of attack. Step 1: figure out how long the throws should be. Which means starting at the front of the van with the ergonomics. And that means...shift lever!
I actually have a shift lever extension on my van to make it easier to reach while driving, so I figured I'd match that length. Luckily, this is easy to adjust later because the shaft is held into the mount by some set screws and an interference fit. I had a piece of 1/2" stainless tubing that was nice and stiff and the perfect size to slide into the shifter. Welded a long bolt to the end to mount a shift knob and voila, an 18" shift lever.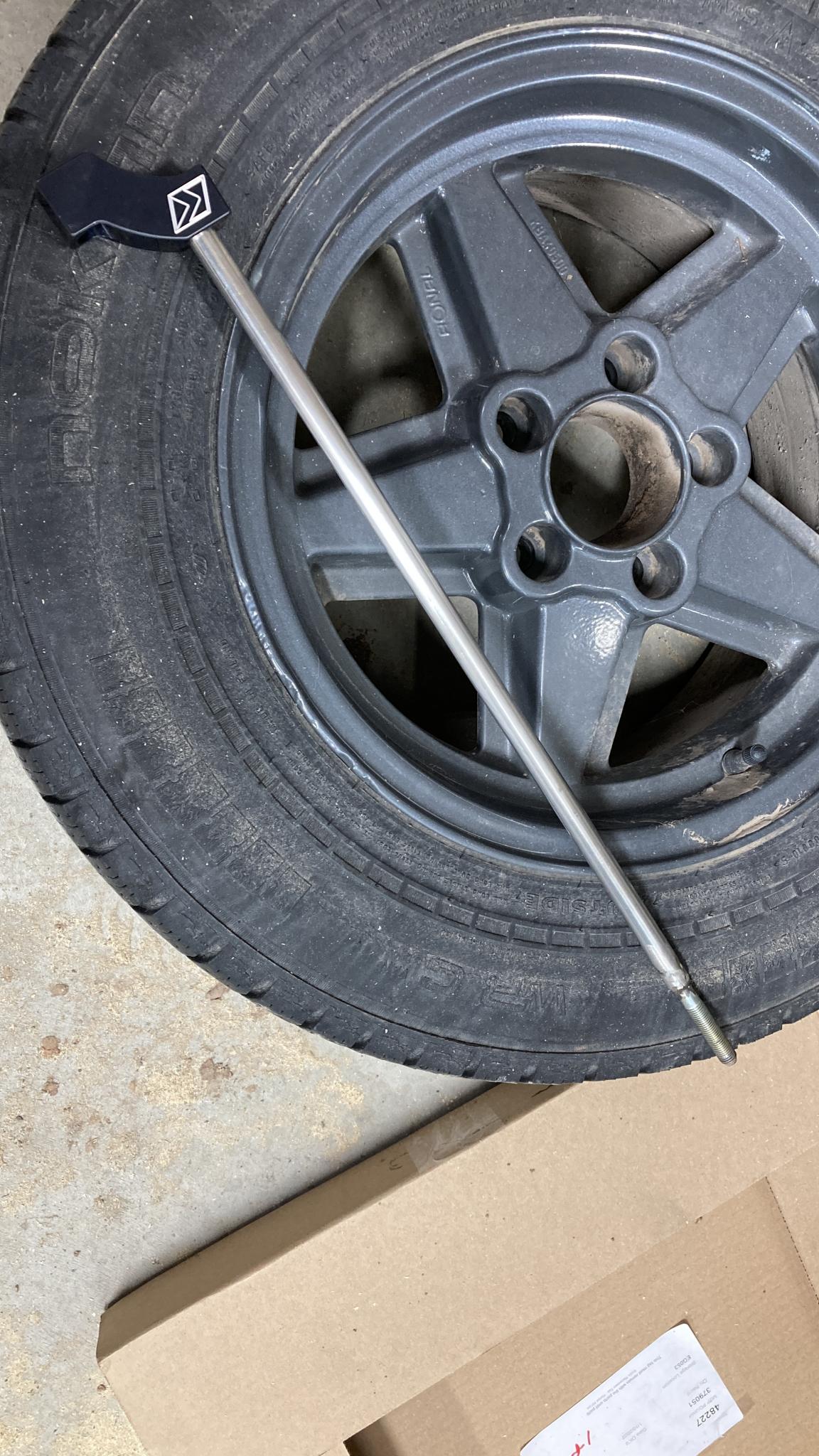 The first test fit - which was not photographed - told me that I had to turn the shift mechanism around because it put the lever in a bad place. So I took apart the cable box, drilled some new holes, lengthened a slot, drilled some more new holes and generally made a mess of my beautifully machined and anodized unit. This is most of the way through the result - the black box will live under the floorboards. Pretty sexy shifter for an old van.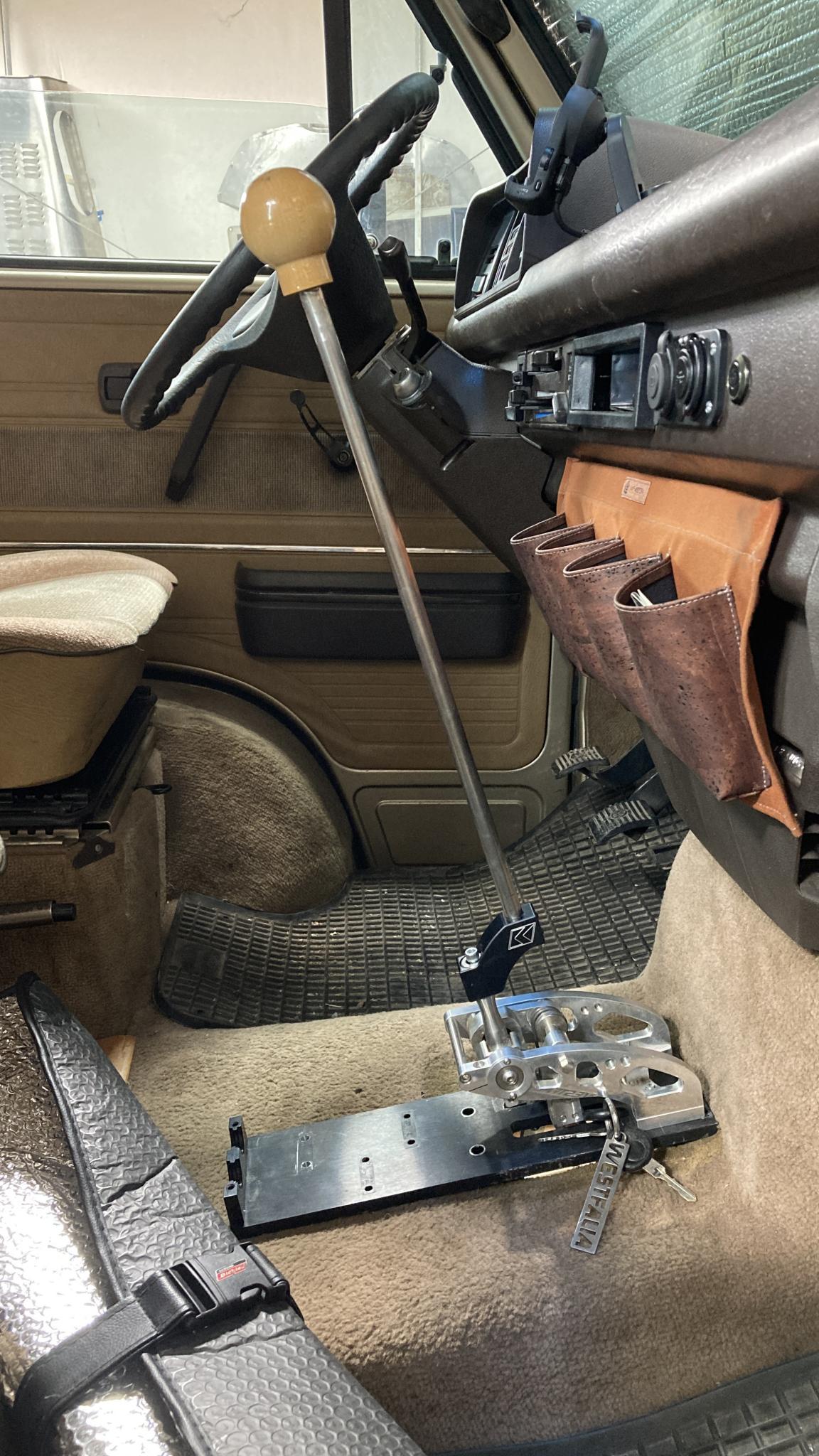 Here it is complete and actuating cables. The wooden shift knob is an old Miata one that has my name engraved on it by a friend. A little weird for a VW especially since the shift pattern is wrong and it actually says Miata on it, but I dig the look. I can rotate the black offset piece of the lever so it can be moved closer to the driver or the dash, and I might put a bend in the lever. Tomorrow I'll bolt this into the van to get a feel for the action. But now I can figure out what the throw should be at the trans and if I made any terrible mistakes in my shift cable length estimate.