I think we all have memories from being a very young child that standout with clarity. I can remember being quite young and my uncle setting off fireworks in our front yard. I remember ridding on a snowmobile when I was so young the helmet seemed heavy. I also remember my father stopping on a highway bridge for a few minutes so we could watch the GP hydroplanes throw up 100ft roostertails in Cocagne New Brunswick which was only half an hour from where I grew up. They stopped racing in Cocagne in the late 90's due to insurance costs and other reasons. I remember my father took my brother and I the next year for at least part of the day. My father even pointed out that when a boat called "the rocket" won it's class that he knew the driver.
I remember thinking those things were just so cool...but there were non around. Fast forward a few years and I ended up going to a larger school as they shut our small country school down. While there I ended up making friends with a great guy who would occasionally make mention that his father used to race hydroplanes. It took me a few years to put it together that his father was the guy I had seen win a few years earlier in Cocagne.
But alas with Cocagne gone the nearest place to watch hydroplane racing was Valleyfield Quebec, a full 10 hours drive away. So for years me and my group of friends just kind of knew that there were some hydros in old barns around and that it would be cool someday to find one. Fast forward to 3 years ago and my friend invited me to come up to Valleyfield for his bachelor party. I was no prepared for the level of mechanical awesomeness that I was going to see. The modern race boats are really cool, composite hulls with blown big block power taking turns with no banking at insane speeds. But what really got me were the vintage boats. I saw mechanically fuel injected alcohol burning big blocks in wooden boats that would blast around the course like nothing I had ever seen. I was enamored...captivated and of course like many of you could relate to I needed to try one.
But you don't go to an F1 race and think you can jump right into one of those monsters right? So whats the kart equivalent. Well turns out it's stock outboard hydrplane racing. Like many on this site I have a little experience putting a motor together. So when a friend who has gotten into racing stock outboards a few years ago offered to sell me a blown motor I thought " I can fix that". So I started with that. Tearing down
Of course a motor itself can be pretty exciting, but like any good drug dealer...er I mean racer my buddy offered me a free hit. He said, come on out and try a couple of my boats. Next thing you know I was doing 66mph in a 108lbs boat. Let me tell you it's the fastest 66mph I have ever felt.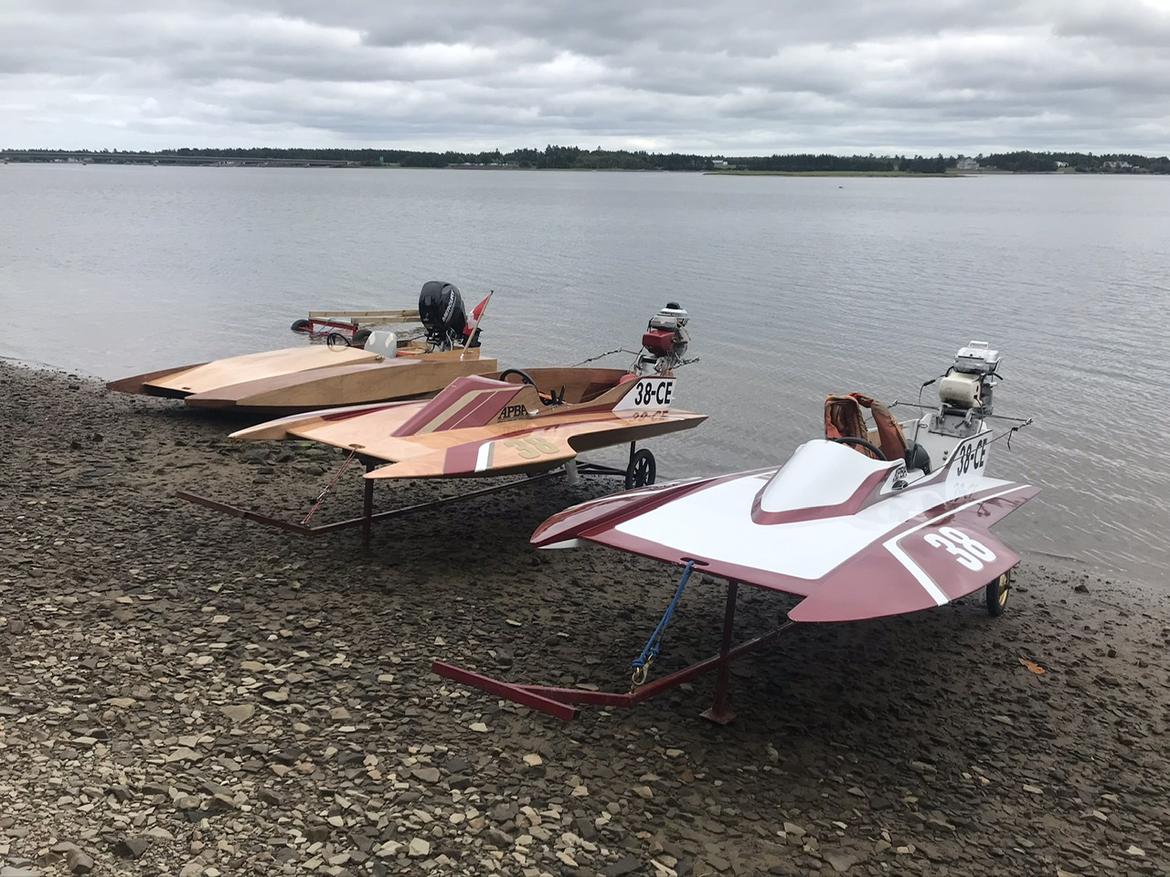 Next thing you know I was hooked. This was the motivation needed to finish my motor, and by the next time I got the call to go and use his spare boat with another 2-3 hydros. As fun as it was with two boats on the water it was even better with a few more.
At the end of a long day of racing my buddy (the same one from middleschool) said "I bought a motor last week to rebuild and it came with a boat....but its rough" . Of course it's rough can't mean its that bad right?
Stay tuned as I tell you the story. It won't finish until spring now but it's going to be one heck of a ride when this thing is complete.