In reply to 759NRNG :
No kidding about the heat. Went to the junkyard today. It's too hot to go to the junkyard. I did get a few things though. A visor to take apart and see if I can't make it light. The proper battery hold down. And the cool thing, a couple dash pieces.
The radio and climate controls in this generation Honda are all in one big heavy piece. When people want to put in a different radio they either install one in place of the storage compartment below the radio, and then they have two radios, or they buy a faceplate that has a set of aftermarket controls. Those are expensive. Like, $200-300 expensive. Today I stumbled across what was left of one when some a-hole ripped the aftermarket stereo out of a 2005 Accord. It's broken, the plastic on the bottom is missing, but it was also only $24.
The radio weighs 5 lbs 13.5 oz which isn't too bad all things considered, but it is up high in the car.
The new controls only weigh 13.5 oz for an even 5 lb savings.
And it even works!
I also picked up a piece that converts the lower pocket to a double DIN hole from another car. This might be an acutal Honda piece because I found a Honda tape deck and single pocket near by. I nearly grabbed them because they were cool. I've got the bluetooth amp and a door speaker from the Insight in the hole, but even with that installed it looks a bit like someone stole my radio. No way this would be sketch if I got pulled over late at night somewhere.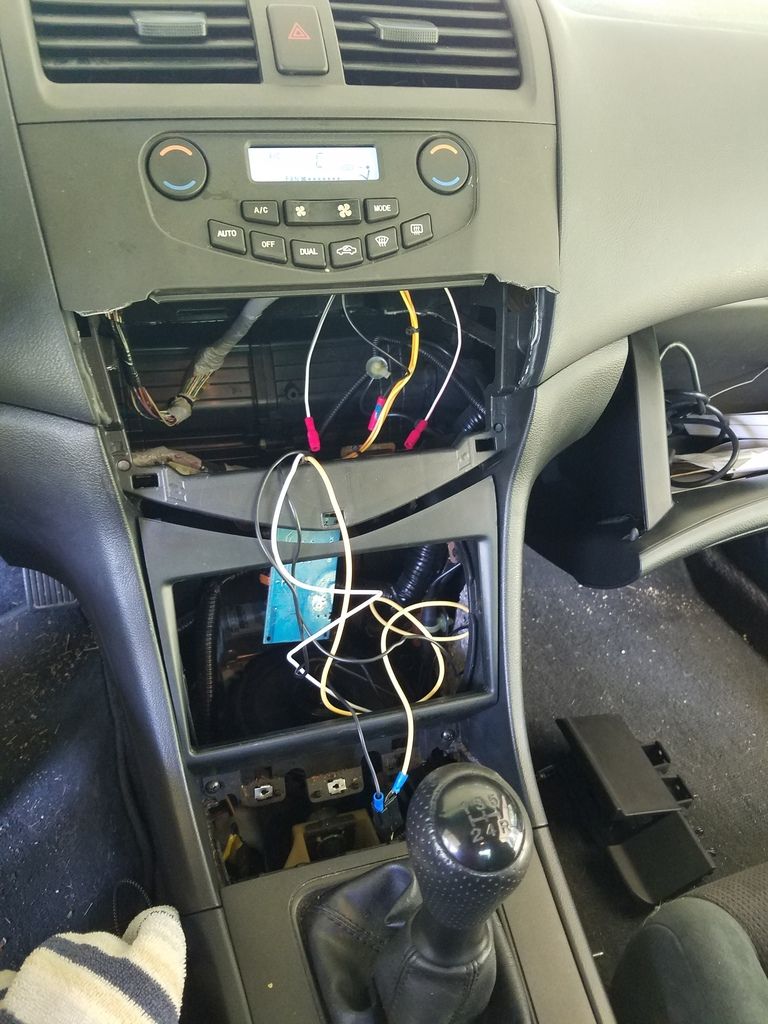 Round #1 of CAD. I'm a little bothered that I'm putting non-factory pieces in, I still want to do a factory style build, but this is a lovely cheap distraction for me right now. Two days until I drop kid#1 off at college.