Brake ducting on the drivers side is easy. We'll ignore that for now. As sleepyhead alluded to above, I don't have any of the cool flappy bits aside from this one that helps tire aero.
The brake caliper is on the front of the hub which gives basically no space to blow air into the center of the rotor in front of the drive shaft. Nothing about this side is easy.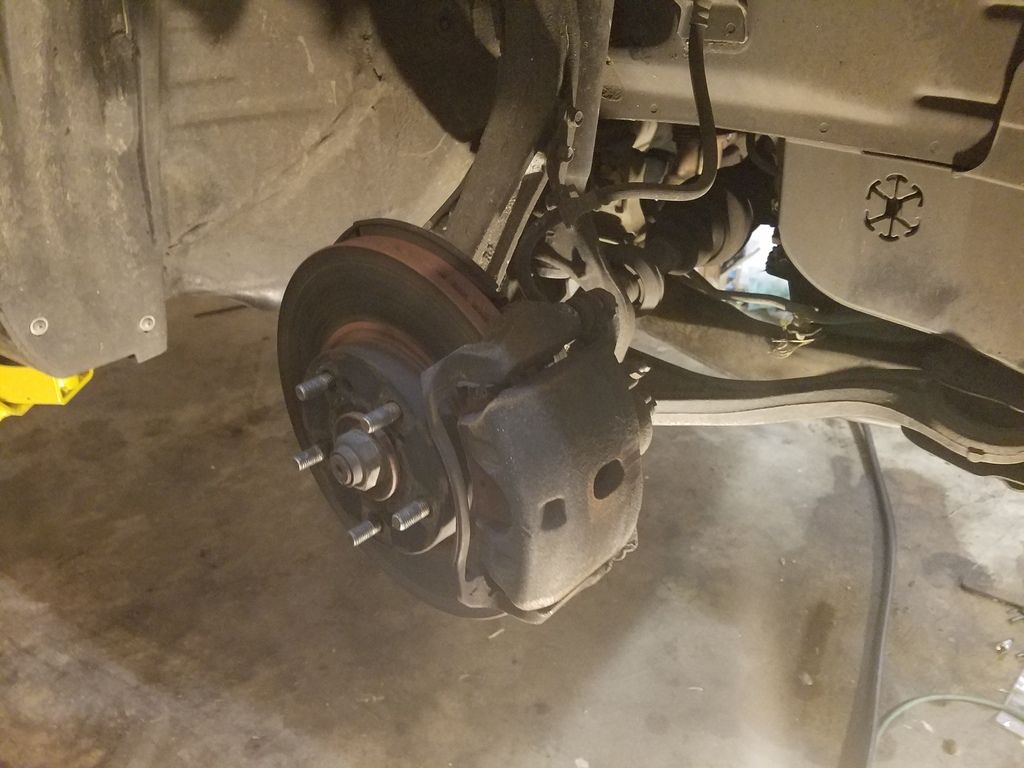 On top of that, the motor is almost against the front frame horn on this side. I didn't take good picture of it, but there is only barely enough space to snake a 3 inch hose between the crank pulley and the tire at full lock. To get around the frame horn past the fender liner you have to remove the washer bottle.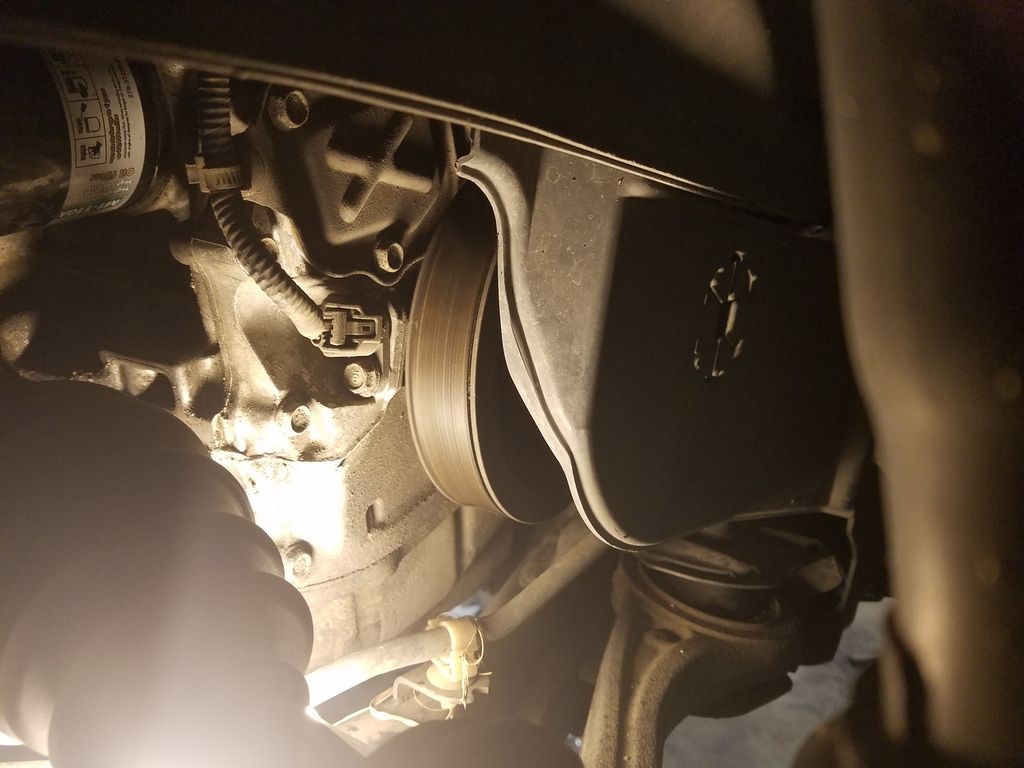 I think I need to order some brake hose and take the front bumper off and see what I can figure out as far as routing, and from there I'll see what I can figure out as far as getting the air on the rotor. I should also get some plywood and make a mock splitter so I can figure out some sort of sane ride height.
Oh, and one of the junkyard KYB's decided that track life is too hard. It might not be obvious in the picture, but the oil is rapidly leaving the shock.